By Alan Coleman on 30 Apr 2018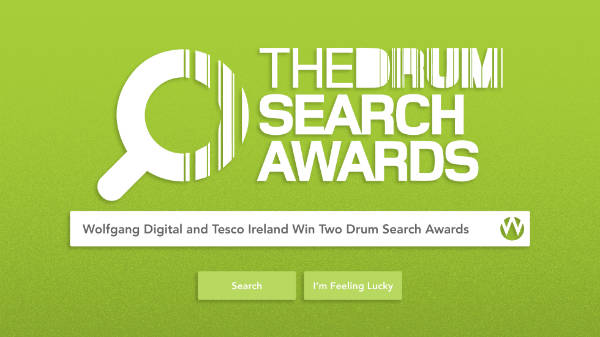 Last week, we sent three Wolfgangers off to London to attend the Drum Search Awards and boy oh boy did we have a great time! Wolfgang Digital and Tesco Ireland were the most awarded brand and agency combination on the night.
Wolfgang and Tesco Ireland Double Win
Wolfgang won the PPC Best Use Of Data category as well as the Best Use of PPC as Part of a Programmatic Strategy category for its work with Tesco Ireland. The two awards are a brilliant reward for the Tesco Ireland and Wolfgang Digital teams. Tesco made the brave decision to bring more of their digital marketing activity from London to Dublin to Wolfgang Digital last year. Winning these awards in the UK is a stellar validation of that decision.
The entry told the story of a personalised customer journey which evolved across Pinterest, Instagram, Google and beyond which contributed to a record-breaking Christmas for Tesco Ireland. This particular campaign is on a roll now having also won the "Best Social" category in the DMAs and is shortlisted in the European Search Awards next month.
Every now and then, there's a eureka moment in the office where integration and innovation boils over and these awards are definitely the product of one such moment. At their core are cross-channel audiences which came about in the office after Gavin, Gabriela and Kenia, along with other Wolfgangers, had been working on these ideas independently of each other. This picture captures the moment when their different ideas came together to inform each other and form a super idea! This is the moment we realised we were on the cusp of something groundbreaking.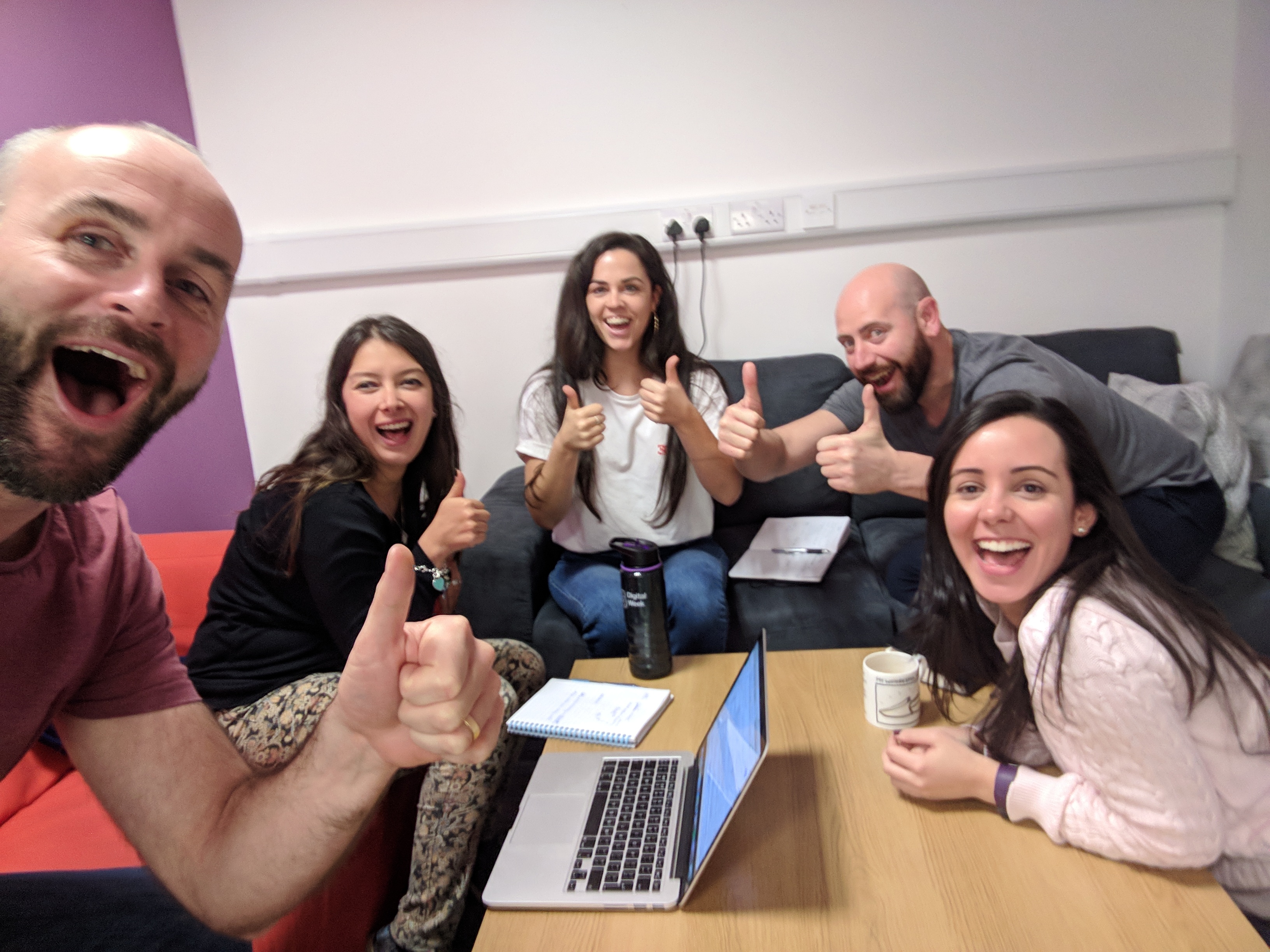 You can see how much these moments mean to our team. Here's what it means to Kenia, one of the team involved in the win:
"I can't explain how happy I am for this double win for our company, Wolfgang Digital, and our client, Tesco Ireland. For me, both awards are more than a brilliant piece of digital marketing integration across multiple channels. For me at least, both entries were telling a story born from data insights and Innovation. In a data-driven world, data is useless if we don't give it a meaning, an emotion, a story."
Within 6 months those ideas had become successful campaigns and a great story of digital marketing innovation which are now winning international trophies. The UK is the most evolved and most desperately competitive domestic market in the western world. To once again, be the joint most awarded agency in UK awards despite not having any presence there is great
There is an amazing alchemy taking place in the office these days. Smart minds are exchanging ideas and gathering around strategies and then building them out as individuals and as groups.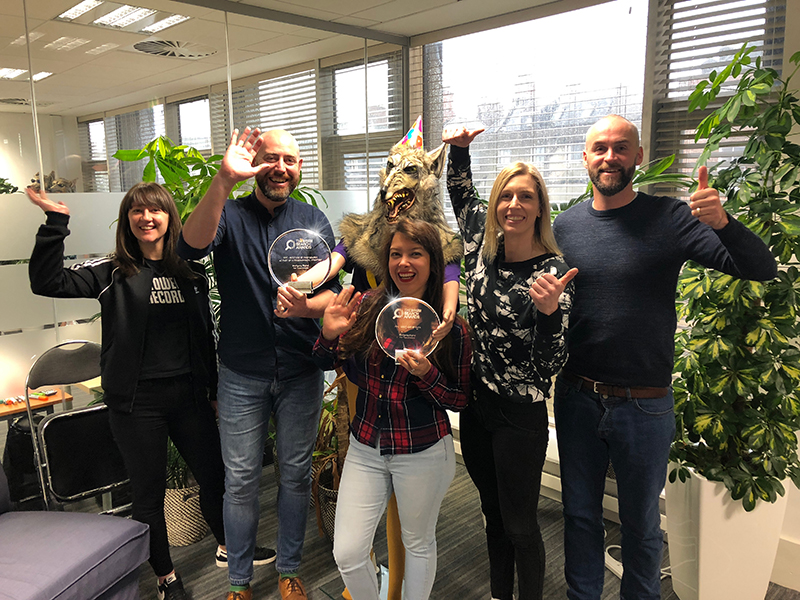 Helena, Gavin, Kenia, Michaela and Alan from Wolfgang with Double Drum Search Awards
Portions of this article originally appeared on Adworld.ie
Share This Article