WANT TO GET PLUGGED IN?
CONTACT US TO UNLEASH OUR ROBOTS ON YOUR GOOGLE ADS ACCOUNT NOW!
THE ROBOT REVOLUTION IS HERE
Attention Digital Marketers, The Robot Revolution is here. Wolfgang Digital has amassed an army of digital marketing robots. We have legions of buildbots, bidbots and optobots all waiting to work on your Google Ad campaigns.
Every hour that passes, our digital marketing army of robots can conduct 24 hours worth of digital marketing optimisations. That's 24 hours, every hour of every day.
On average, when we unleash this army on Google ad accounts, advertisers see a decrease in CPA that's greater than a third. So, we're very confident in this army's effectiveness.
We're offering for a limited time, a guarantee*. We're guaranteeing a double digit conversion uplift on your Google advertising. To see if you're eligible (which you probably are), contact us via our form below and get the Wolfgang Digital Army of robots working on your behalf day and night.
Eligibility Criteria*:
You must be tracking conversions for 12 months
Spending upwards of €3000 a month*
*We reserve the right not to engage with advertisers we believe not to be a good fit.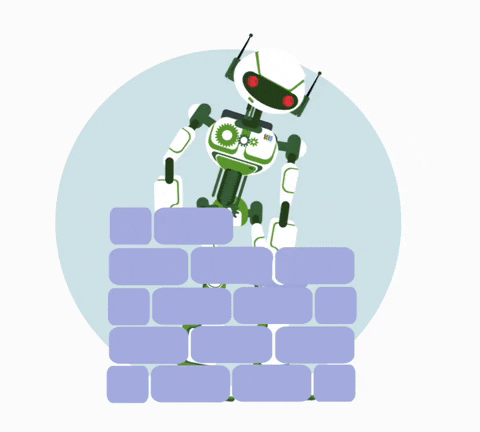 WHAT IS WOLFGANG TECH?
Developed by our team of Digital Marketing Scientists, pioneers of the latest innovations in paid search advertising; Wolfgang Tech is an industry-leading, fully customisable army of digital marketing robots designed to lift Adwords account performance by at least 10%. The humans of Wolfgang Digital and the robots of Wolfgang Tech work together seamlessly to get your ads in front of the right people, at the exact right moment.
HOW DOES IT WORK?
Wolfgang Tech reduces manual tasks, speeds up processes and gives us better data on how we can optimise PPC performance. Freeing our team up to focus on what matters most - achieving bigger and better results for our clients.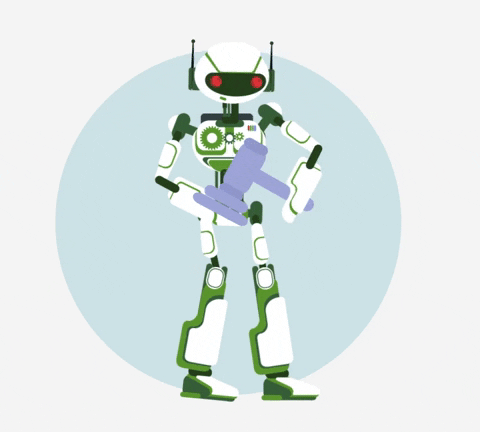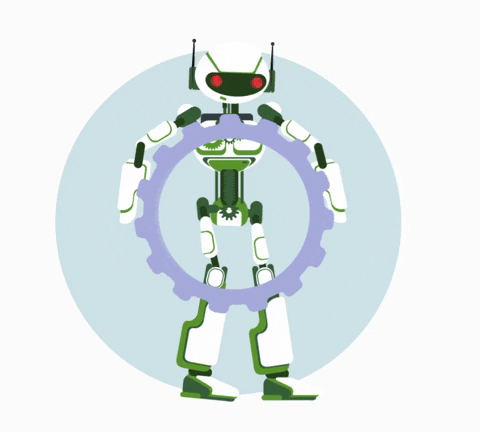 OVERALL PERFORMANCE STATS
Wolfgang Robots can conduct 24 hours of robot work every single hour. We guarantee a double digit conversion lift (subject to eligibility criteria meeting advertisers)
Average conversion uplift is
MotorCheck Ireland joined us in 2012 and are now one of our oldest clients. After 6 years optimising their Google Ads, it can be difficult to drive even more efficiency in an old account. In March 2019 we plugged Motorcheck into Wolfgang Tech. After just one month, they saw their best results to date.

OBJECTIVE
Reduce cost per transaction for the Motorcheck Google Ads account while maintaining transactions volume.

STRATEGY
In order to reduce Motorcheck's cost per transaction, while maintaining transactions volume and revenue growth, we plugged in Wolfgang Tech to supercharge Motorcheck's Google Ads account performance.
Their account is connected to the Wolfgang Tech stack in the Wolfgang Google Ads MCC. Our robust range of scripts or robots make optimisations through the MCC account; continuously changing bids and building the account, adding new ad groups, keywords and ads based on the performance metric KPI's
The robots can do far more optimisations than humanly possible. In terms of machine hours it equates to 1094 hours. That's one busy robot.

RESULTS
As a single service website with six years' worth of optimisations to their Google Ads account, there was very limited scope to further drive account performance. However, after just one month using Wolfgang Tech, they saw their lowest recorded CPC (€0.18). Cost per transaction also decreased by 39%, while transaction volume increased by 15%.
ABOUT WOLFGANG DIGITAL
Wolfgang Digital, "The Digital Marketing Scientists" are a gang of digital marketing nerds who are particularly passionate about performance. Our mission is simple: exceptional digital marketing. We're very proud holders of the "Best Large Integrated Agency" with the European Search Awards 2019 and "Best SEO Agency" at the 2019 Search Engine Land Awards.

EUROPEAN SEARCH AWARDS 2019
BEST LARGE INTEGRATED AGENCY

SEARCH ENGINE LAND 2019
AGENCY OF THE YEAR - SEO

EUROPEAN SEARCH AWARDS 2019
DIVERSITY, INCLUSION & EQUALITY
CONNECT WITH US
Sign up for our monthly newsletter to read our monthly updates on the Battle of the Internet Giants and more.
Subscribe to our YouTube Channel to watch weekly Wolfgang Bites, our 4 minute videos on all the latest digital marketing must-knows.
WORK WITH US
We offer digital marketing, consultancy and training services to companies all over the world.
Email hi@wolfgangdigital.com today to start improving your online performance.