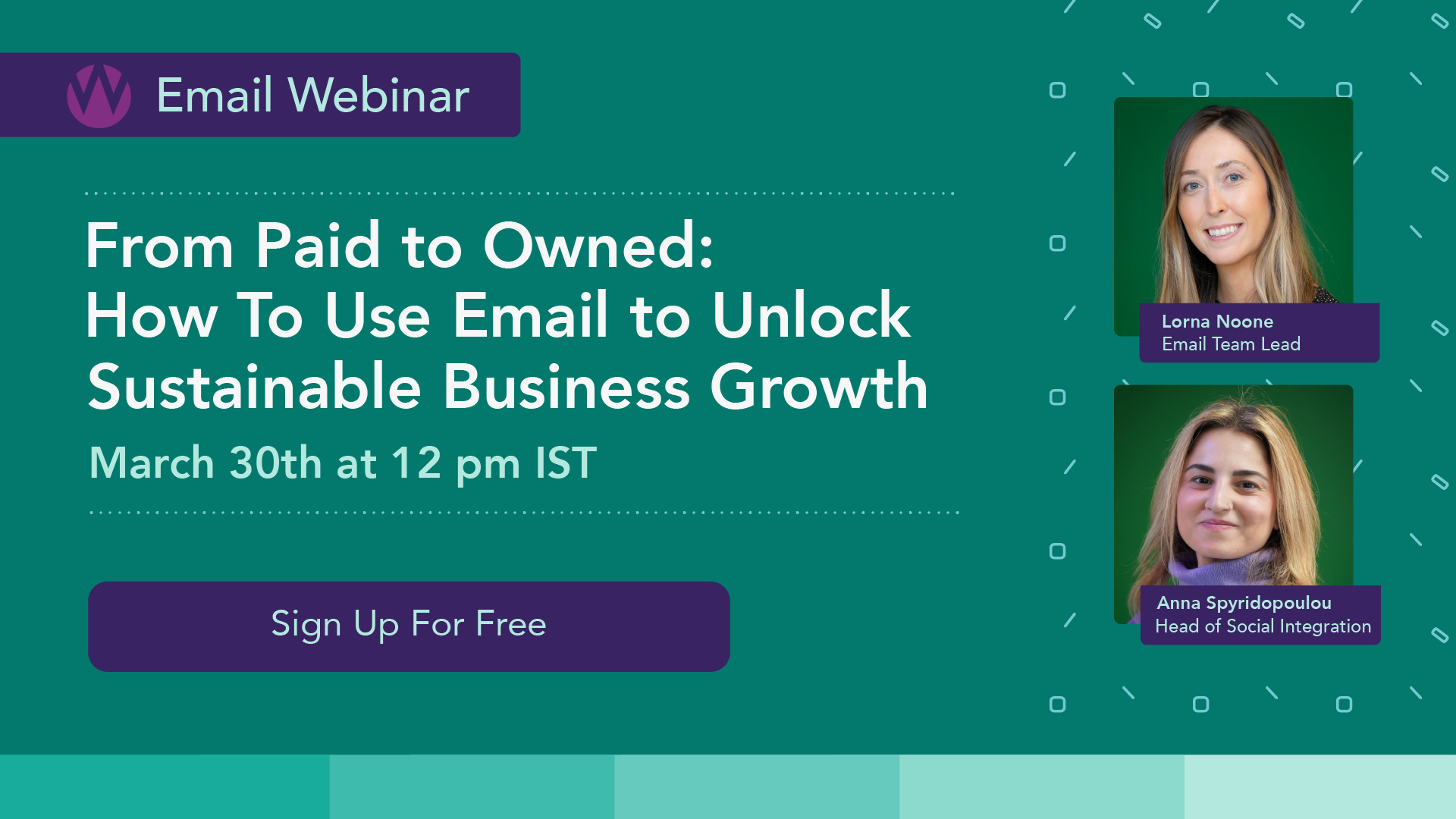 Looking for new revenue streams for your business this year? Then come join us for our upcoming webinar From Paid to Owned: How To Use Email to Unlock Sustainable Business Growth.
Email campaigns boast the highest ROI of all digital channels, and with the right strategy, you can skyrocket your email performance through automation and integration with other channels.
In today's changing privacy ecosystem, relying solely on 'Big Tech' to connect with your customers and reach new ones is not only expensive, it's a huge risk.
In this webinar we will show you how to implement an effective email marketing strategy that leverages your first-party data to reduce marketing costs and de-risk your business.
Join us on March 30th at 12 pm IST for an insightful webinar that will cover:
How integration between email and paid channels like Meta and Google can power campaign performance
The latest automation features and how to maximise them for your business
A case study showing how automation is driving exceptional results for our client, McCabes Pharmacy
Don't miss out on this valuable opportunity to learn how to improve your email marketing strategy and drive revenue growth for your business. Sign up now!
We'll jump on at 12pm on the 30th of March for a conversation discussing these industry changes with Anna Spyridopoulou, Head of Social Integration and Lorna Noone, Email and Marketing Automation Lead.
We are committed to your privacy. Wolfgang Digital uses the information you've provided to us to contact you about upcoming events, industry updates and other relevant information. For more information, please check out our Privacy Policy.