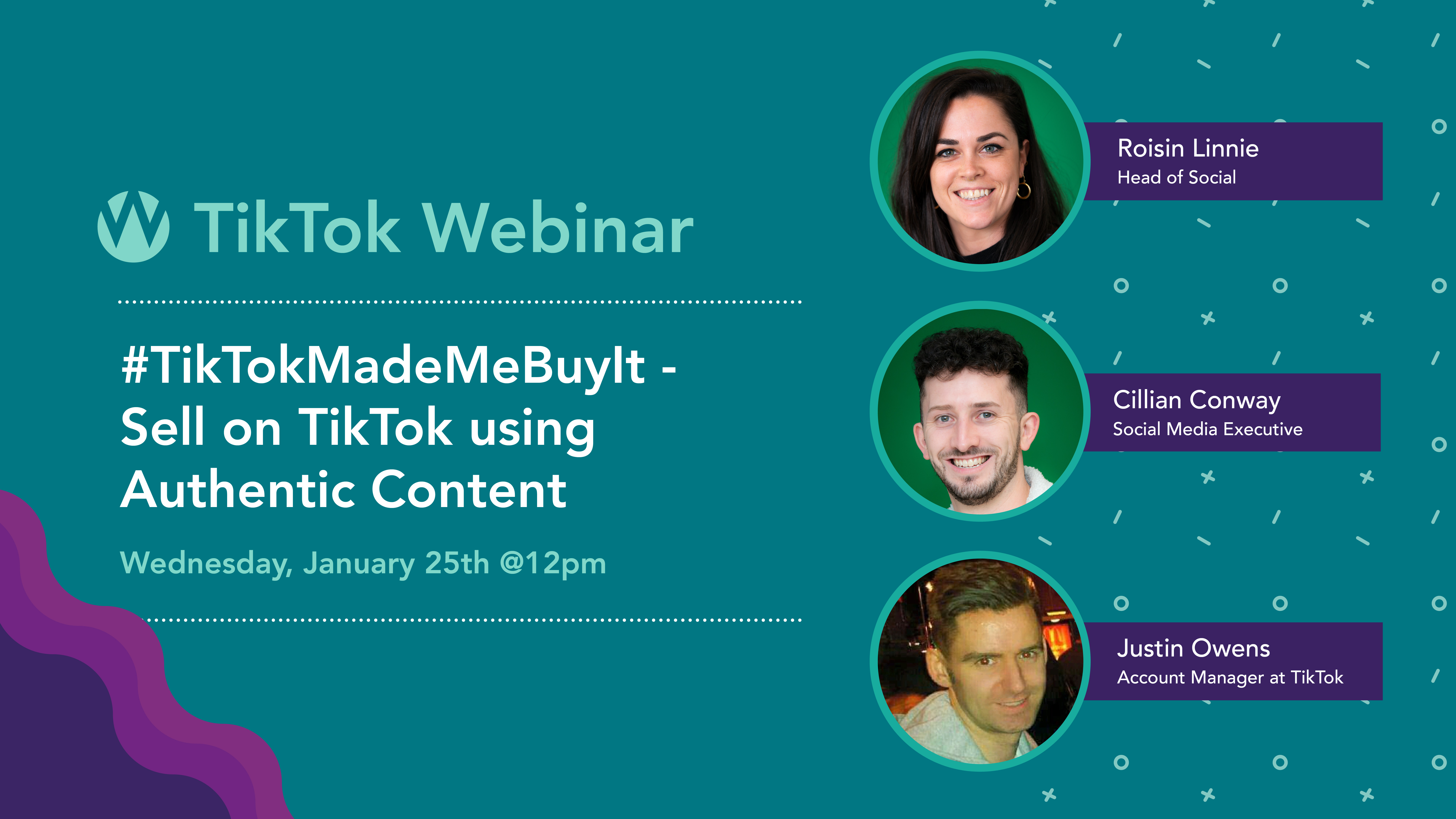 If you are a TikTok user, you'll know that it's a one-of-a-kind platform known for authenticity. Polished, high-end creative will not work here. Users expect to see joyful, topical and entertaining user-generated content. It's this user generated and creator content that has been the key to its enormous popularity.
For brands, TikTok provides the opportunity to reach a huge and fiercely active new audience through a new breed of authentic content. However, getting this special breed of content right is where most brands fail. In this webinar we will take a deeper look into the content & creative that works on TikTok and how you can harness the power of UGC and creators to drive business results from your ads.
Don't miss out on this month's webinar in collaboration with TikTok, on January 25th at 12 pm.
We'll take you through:
An Intro to Authentic Content
Client Case Studies
The Power of Content Creators on TikTok