By Francesco Angeli on 25 May 2020

How Businesses Have Responded to the Covid-19 Crisis
Inspiring stories from our clients
As a digital marketing agency, at Wolfgang Digital we have the privilege of working with many different kinds of businesses, from SMEs to large international companies, and from a variety of industries.
Many of our clients operate in industries that have been immediately and severely impacted by the economic and financial crisis initiated by the Covid-19 emergency, such as travel, tourism, hospitality and education, just to name a few examples.
Necessity is the mother of invention
As Brian Finn writes on RTE, "the pace at which the 'corona crisis' has hit has required many businesses to be very nimble in their response at a time when the mantra 'innovate or die' has never been more relevant."
The 'storm' is far from over, but, while Ireland - like other countries - is moving toward its first tentative steps out of lockdown, it is inspiring to look back at the last three (challenging) months to find so many instances where businesses have shown inventiveness, agility and resilience in the face of this crisis.
Helping your clients helps you
Looking at how many of our clients have been able to react and respond to the challenge, we see that a common successful trait has been the ability to really focus on their customer base, providing alternative solutions to make their life easier and help them through this difficult period.
We're delighted to have been able to support our clients and play a role in helping them to adapt to this new business climate and would like to share some of these stories that are shaping the landscape of the 'new normal'.
Offering online gift vouchers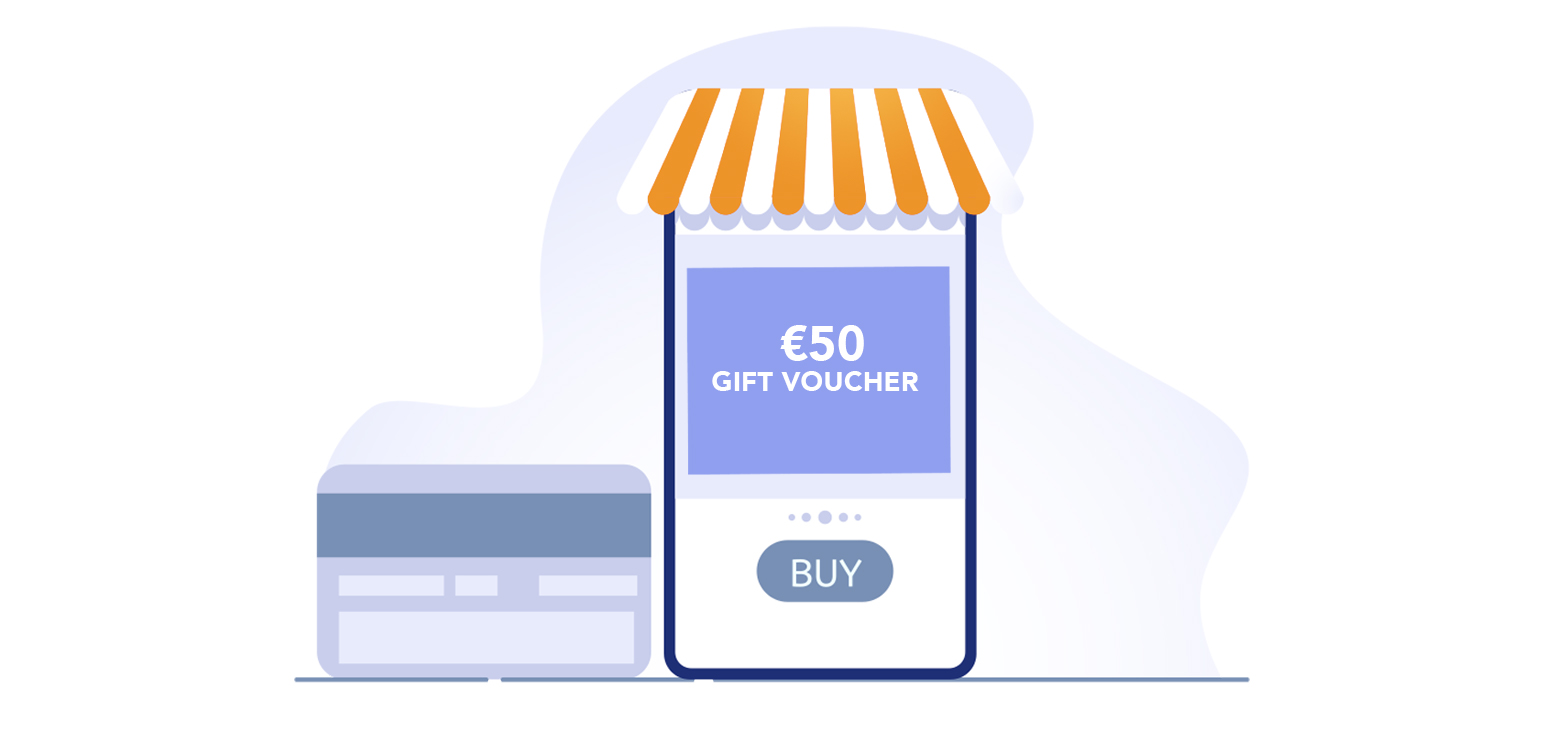 Redeemable online gift vouchers can be a great way to keep selling (and keep business going) while you can't offer your services temporarily.
Phorest provides specialist software to over 6,000 salons across the globe; as lockdown measures were implemented and salons all over the world were forced to close, Phorest came up with a prompt emergency plan in response, providing their clients with a new solution for selling online gift vouchers.
As Phorest's Marketing & Content Manager Shauna O'Halloran puts it:
"Phorest pivoted its whole business strategy to focus on one mission: how can we help salon businesses stay alive during this unprecedented time?
The answer to us was twofold: continue to be here for them while they navigate the storm, and help find new sources of income while they have had to remain closed. Through education and advice, and refreshed templates in our marketing suite, we helped thousands of salons relay messages around cancelled appointments and closures.
But the really good news story was that the entire product and development team stopped whatever was on our roadmap and instead were put to work on a brand new feature to allow salons to sell gift vouchers online, so that they could generate revenue even while not open. We launched the feature on April 1st in Ireland and in the first few weeks, salons had sold over €1million worth of gift cards.
A salon in Clonee, County Meath, was one of the first to activate the functionality. "In a matter of days of adding online gift vouchers to our system, we sold over €2k worth of vouchers. The set up was seamless and the support we received is just outstanding, guiding us in every way possible in how to promote through email or social media", says Christine Cunningham, owner of Passion Hair Salon.
Providing alternative online experiences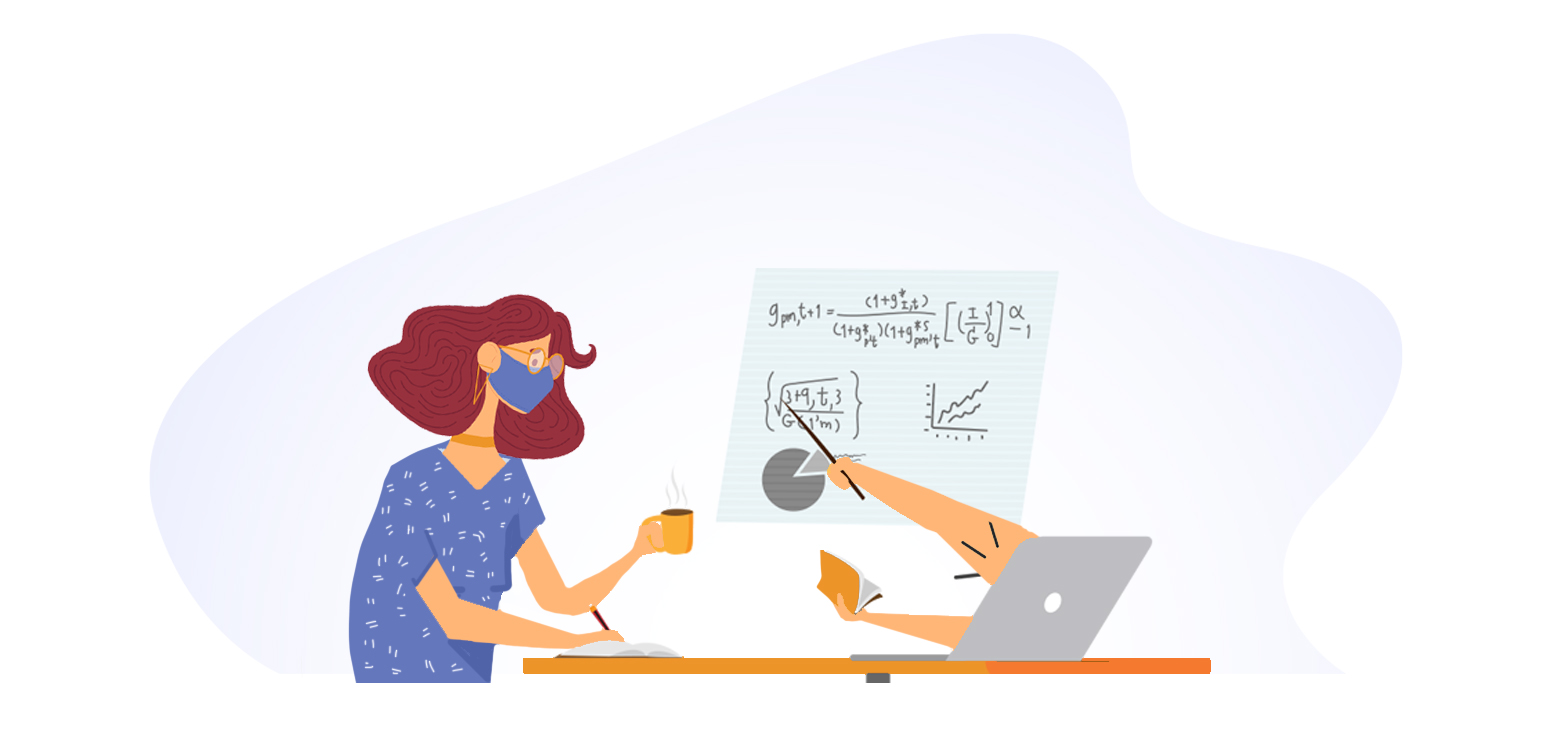 Virtual home viewings
Another great way to react to the challenges of doing business at the time of the lockdown and social distancing is to provide 'virtual' experiences as alternatives to those that are temporarily not possible in the 'physical world'.
MyHome.ie is a great example of this as they launched 'MyHome Live', an innovative new platform that, for the first time, enables estate agents in Ireland to conduct a live video tour of a property for an unlimited number of viewers, from the comfort of their homes. The agent can answer questions in real-time allowing potential buyers to gain a sense of the property almost as much as if they were there themselves.
John Callan, Head of Product and Client Solutions at MyHome.ie, said: "We are delighted to launch this platform, which is the first of its kind in Ireland. Only the agent needs to be physically present in the property during a live tour, during which questions from any number of prospective buyers can be asked and answered in real time."
"MyHome Live offers buyers the most realistic sense of a property without actually being there, which makes sense at a time when social distancing is so important. This will also be a significant source of comfort to vendors who may not want to facilitate crowded open viewings in future."
He added that this platform has also been rolled out for rental properties. "We know that more and more people are also viewing rental properties virtually so it makes sense for MyHome Live to accommodate that market, eliminating risk from the viewing process."
This launch comes on the back of MyHome.ie adding a virtual and video tours section to its website to reflect the new environment brought about by Covid-19. MyHome.ie is currently showcasing over 1,300 properties in this section.
Online consultations
Another example is The Avoca Clinic, who have offered online video consultations with their plastic surgeons and a Virtual Breast Suite experience during the consultation: thanks to specially developed technology, their customers can avail of 3D 'before and after' images to see how different sizes of breast implants would look on their body.
Online learning
With the school being temporarily closed due to the lockdown, Le Cordon Bleu London has switched their focus to their online culinary courses, which allow them to reach a global audience, providing flexible courses designed around the individual needs of their students and customisable to their goals.
Home workout resources
Aura Leisure made available a series of home workout videos to help their customers keep fit, healthy and active while their centres remain closed due to the Covid-19 restrictions. This is a great example of the many goodwill initiatives that businesses have been taking in response to Covid-19. By providing this content hub, available to all for free, Aura Leisure has connected with members and non-members alike.
Providing special delivery and collection services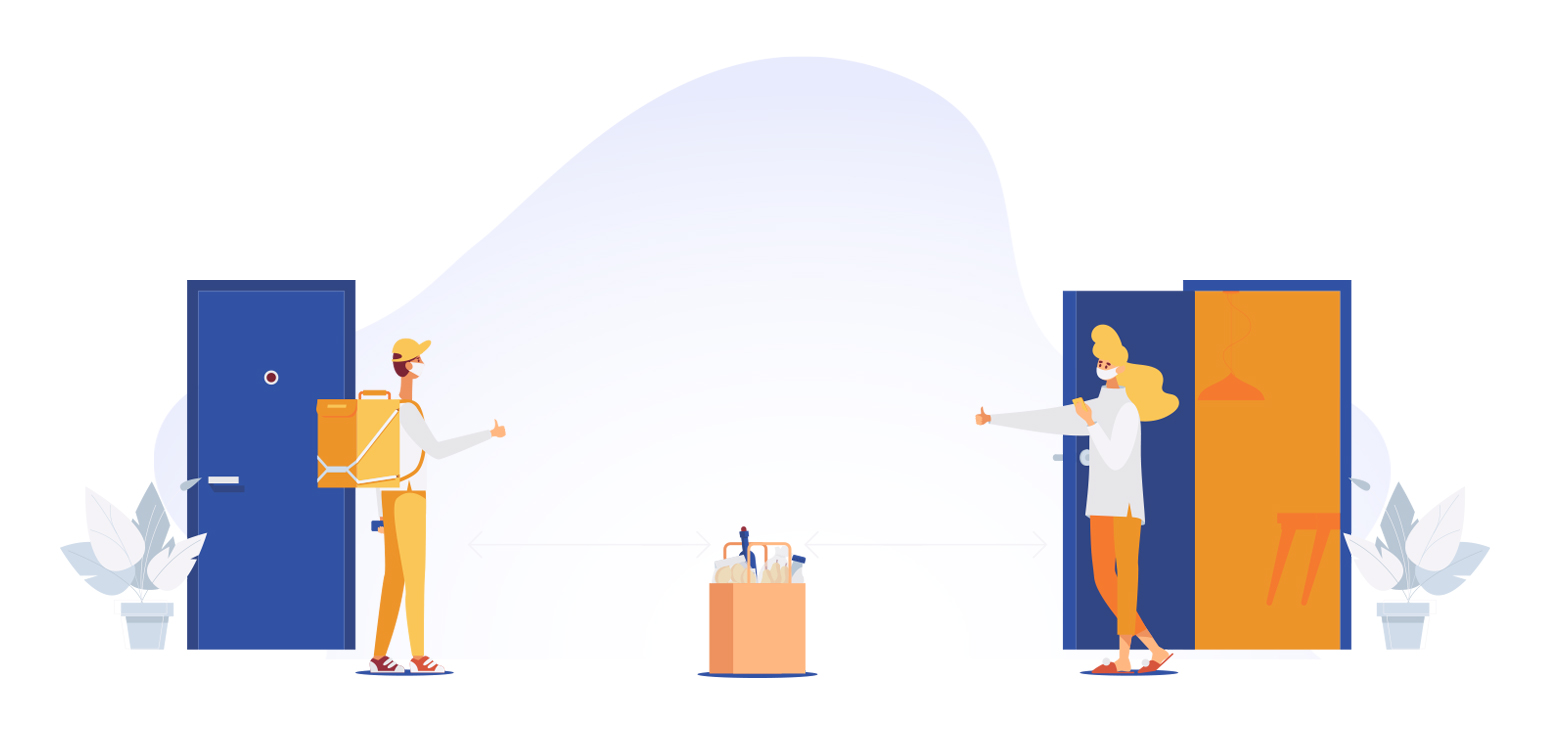 The foodservice industry has been one of the first to adapt to the changes imposed by the Covid-19 crisis, with many restaurants and cafes shifting to take-away or delivery models.
Avoca, for example, launched a new food ordering, collection and delivery service, which allows customers to order from their entire Food Market range. Customers have the choice to collect in store or avail of Avoca's delivery service.
In addition, Avoca have prioritised a Special Shopping and Collection Service for the elderly and those most at-risk in our communities. This service operates at Avoca Kilmacanogue, Rathcoole and Dunboyne, between Monday and Sunday from 9am - 5pm.
Avoca Marketing Director Maoliosa Connell commented: "We are delighted to be offering a new delivery & collection service for all our customers during this challenging time. Customers can conveniently shop our entire Food Market range and have it delivered straight to their door within 2 working days. Since initiating this new service, it has been very well received amongst customers and particularly those who have been very vulnerable throughout this time. The feedback has been immensely positive, with customers letting us know the service has been a huge support to them during a difficult time – we will continue to make their lives a little easier and spread some Avoca joy".
Offering discounts and special deals
Of course, another strategy businesses have deployed to mitigate the effects of the Covid-19 crisis has been to offer substantial discounts to their customers. Pinergy, for instance, is offering the first €100 of electricity for free to new customers.
The Digital Marketing Institute is offering free access to 6 modules, 3 months of free Power Membership and a 30% Full Course discount.
Supporting charities
We've also seen great examples of special initiatives from businesses supporting charities and local communities.
Carrolls Irish Gifts is giving 5% of all sales to charity by supporting the Together With Our Heroes campaign, launched by CMRF Crumlin and Temple Street Foundation, two major children's hospitals in Dublin. Carrolls' customers also have the chance to donate €1 directly to the campaign. In addition to that, Carrolls have launched a new line of vivid t-shirts and are giving 50% of the sales of a selected hero t-shirt to charity as well.
Tesco Ireland has decided to make three special donations of €50,000 each to ALONE, Age Action and Family Carers Ireland to support their efforts in helping the elderly, family carers and the most vulnerable members of our communities across the country. Tesco is also making available a further €120,000 in support of 453 local good causes based in communities throughout Ireland.
Littlewoods Ireland are working closely with Connolly Hospital Society in North Dublin to create additional comfort rooms for staff to rest during shifts. From kettles, fridges, microwaves, beanbag chairs, mobile phones to televisions, Littlewoods Ireland has focused on supplying some of the things our key workers need most and will make their shifts that little bit easier.
They are also contributing to the Northside Homecare Services' 'Donate a Plate' campaign, assisting those in need of meals delivered to their home during these unusual times.
While the Covid-19 pandemic has brought unprecedented challenges to all aspects of the way we live and work, the responses that we have seen across all sectors remind us of the importance of creative thinking and adaptability in business. Indeed, for many businesses, the immediate need to find temporary solutions has led to the discovery of new models that may continue to prove successful in the long term.
Share This Article