By George Florin Popu on 6 Jul 2023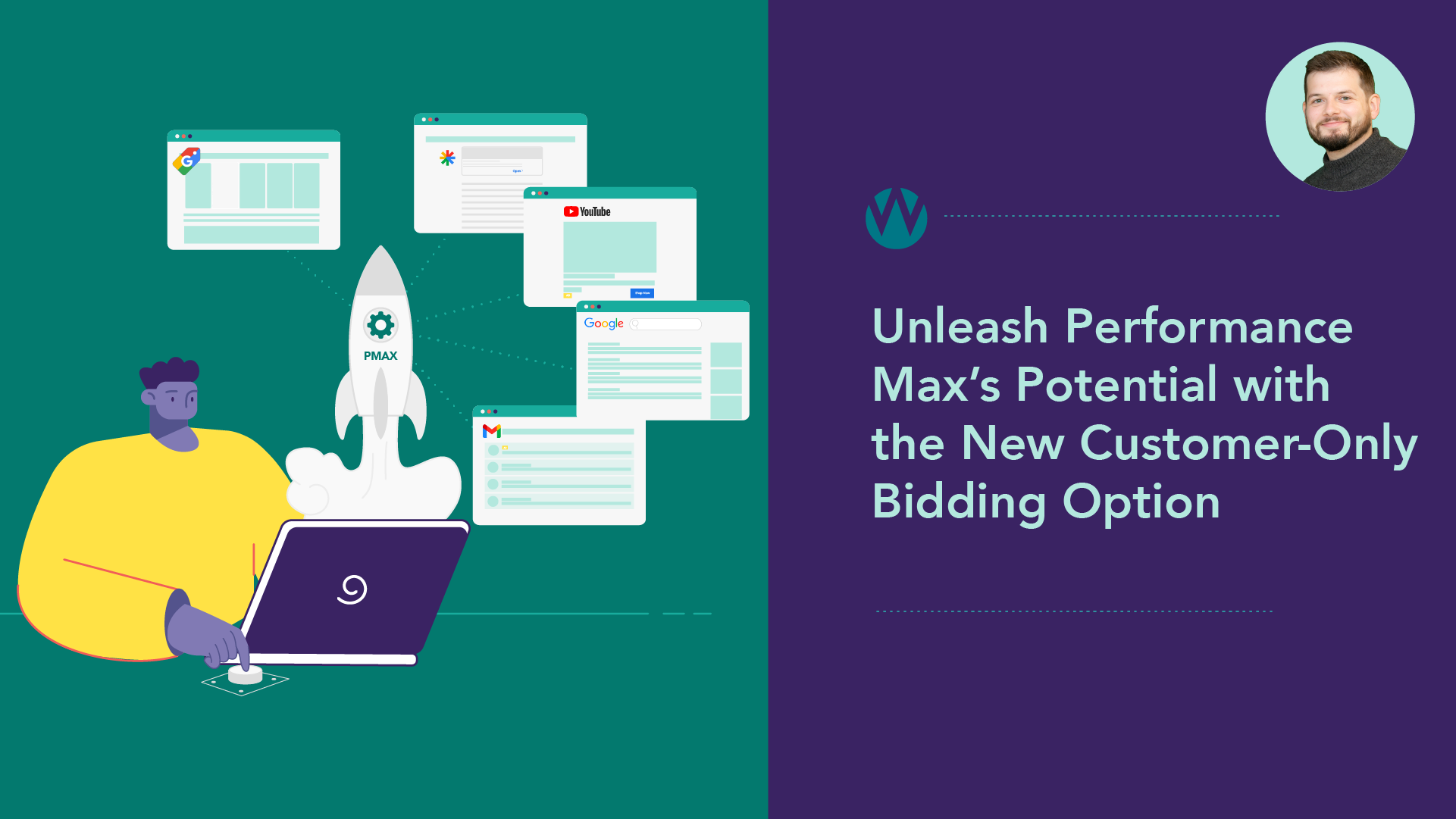 Google Ads continues to sit on the digital advertising throne. With the advent of Performance Max and the recent addition of the customer-only bidding option, businesses now hold the reins to an unprecedented level of precision in targeting fresh customers, all while making the most of their first-party data. We're about to embark on an exploration of the new customer-only bidding option's perks and how it's a game-changer for businesses craving a bigger audience.
Let's start with the basics: How does new customer only bidding work?
The new kid on the block in Performance Max, the customer acquisition goal, brings into play three data sources to pinpoint fresh customers:
Customer Match lists
Google tags
Auto-detection signals
So, for you to put this function to good use, you'll need a robust first-party data source in your arsenal, like a comprehensive customer match list or meticulously implemented website tags. Here at Wolfgang, our Paid Search and Email teams collaborated in such a way that we can whip up customer lists from anonymized email addresses, which we then funnel back into Performance Max. Across channels, we take every opportunity to extract additional value from first party data.
What choices do you have when it comes to implementation?
Performance Max serves up two unique customer acquisition modes to match varying goals:
New Customer Value mode: Businesses get to call the shots and bid more for new customers than existing ones. This mode, catering specifically to retail and online sales, empowers businesses to focus on reeling in high-value, new customers who can spur revenue growth.
New Customer Only mode: This mode offers an edge by allowing bidding for fresh customers in lead generation scenarios, without needing to raise the stakes with higher bids.
So, how do we keep track?
Performance Max's new customer measurement has been jazzed up with some neat reporting enhancements. There's a new "New customers" column in the Google Ads online interface, giving you a peek into the number of new customers each campaign type has acquired when using the customer acquisition goal. Depending on your CRM, you can also validate new customers via Google Analytics.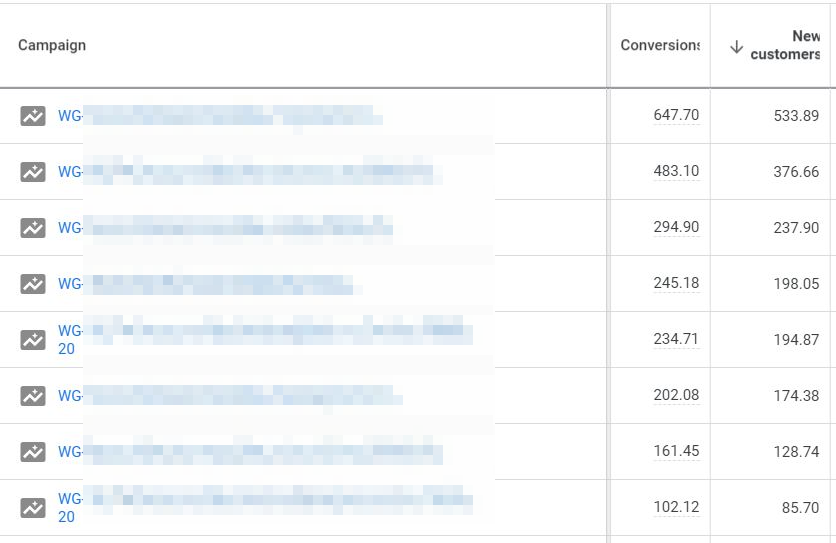 What's the bottom line?
With the new "New customers" column, we've observed that over the last couple of months, a whopping 80% of customers from Performance Max campaigns using the New Customer Acquisition function are fresh faces. As acquiring new customers typically burns a larger hole in the pocket than re-engaging the old guard, we've had to devise a strategy that strikes a balance. In the last two months, campaigns focusing on existing customers produced a ROAS 33% higher than the New Customers Campaigns, yet the latter delivered 15% more conversions. We're willing to take a hit on profitability upfront, banking on the long-term returns these fresh customers can bring.
Let's discuss some of the main wins:
Sharpshooter Targeting: The customer-only bidding option lets businesses aim for potential customers who are yet to encounter their brand. By focusing your marketing firepower on new customers, you can broaden your customer net and ultimately, boost your bottom line.
Enhanced Customer Segmentation: The customer-only bidding option gives businesses invaluable insights into their audience, leading to better customer segmentation. The requirement for robust first-party data also propels advertisers towards a cookieless future where accurate data wears the crown.
To wrap up, the Performance Max new customer-only bidding option is a treasure trove for businesses with their sights set on widening their customer base and pumping up revenue. By setting their sights on new customers through sharpshooter targeting and enhanced customer segmentation, businesses can optimize their marketing spend and usher in superior results.
Share This Article