By Chris Bury on 4 Aug 2023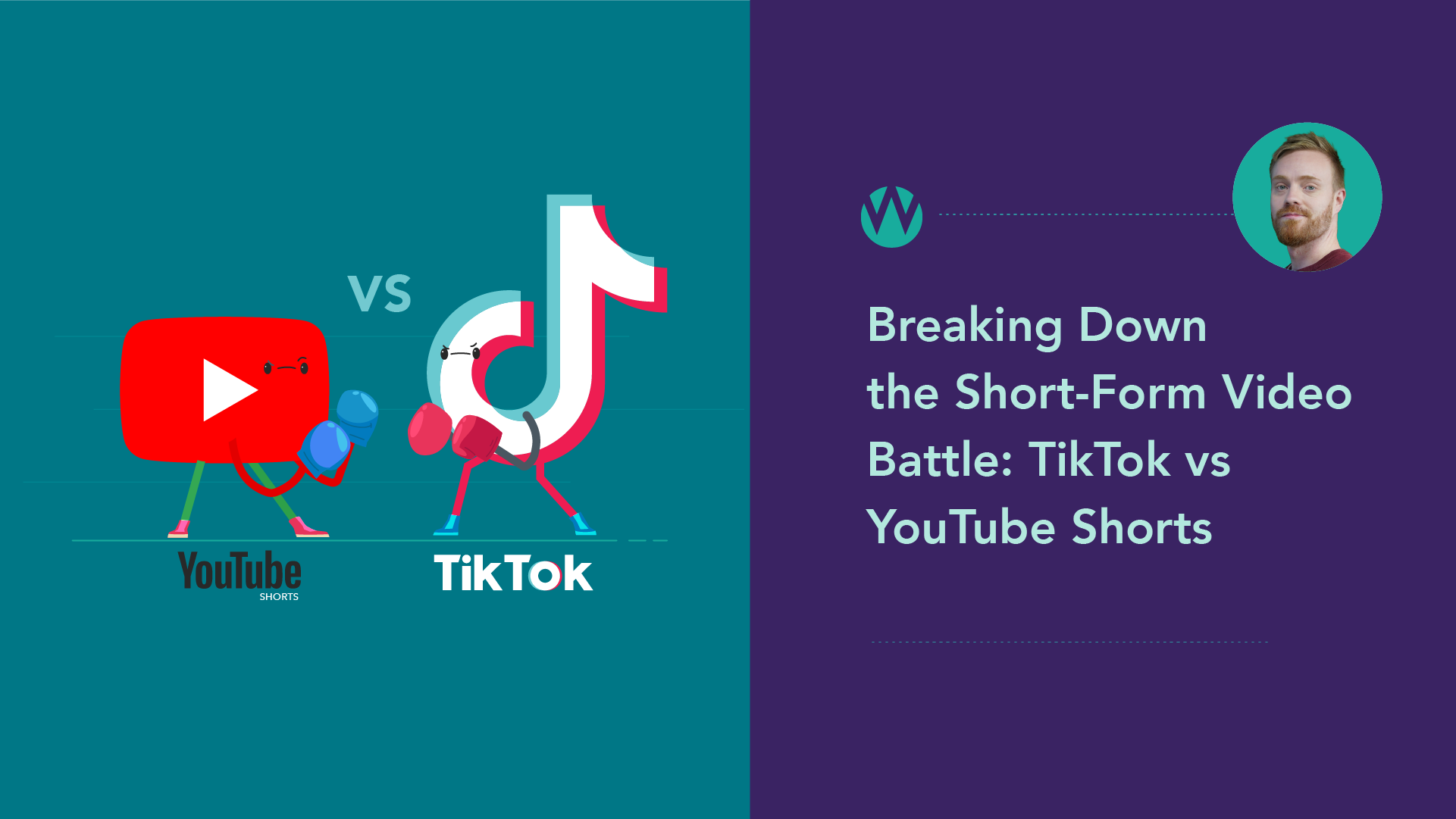 Short-form videos are booming, with TikTok blazing a trail in the digital landscape. Millions are flocking to this platform for its spot-on algorithmic recommendations, the user-friendly interface, and captivating content that offers an innovative spin on how we consume media.
It's hardly surprising that other social media platforms have rallied to meet this burgeoning demand. Instagram threw its hat into the ring with Instagram Reels, and Google couldn't resist jumping onto the bandwagon by dedicating a special section for short-form content on YouTube - enter YouTube Shorts.
YouTube Shorts: The New Kid on the Block
Debuted in 2021, YouTube Shorts has made impressive strides, skyrocketing from a daily viewership of 10 billion to a whopping 50 billion in just two years. Now, nestled on YouTube's "Shorts Shelf," users have the flexibility to flip between short-form and long-form content.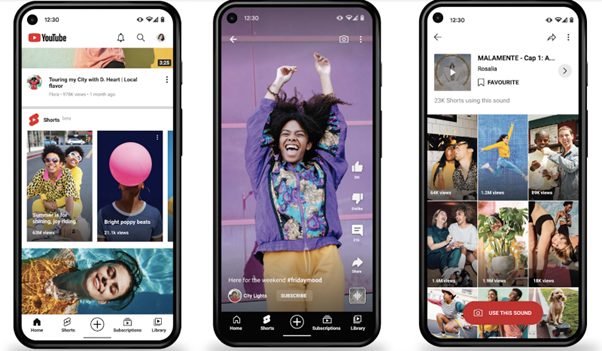 You can create, post, and view 60-second vertical videos on YouTube, much like TikTok and Instagram Reels which presents a golden opportunity to reach new audiences and create a thriving channel on the second most popular search engine worldwide - simply by shifting your vertical content from TikTok to YouTube Shorts.
Embracing the Vertical Format: A Case Study
We've recently worked with a client who had a treasure trove of high-quality vertical content on their social media platforms. Together, we crafted a strategy to leverage this video content for our PPC campaigns through YouTube Shorts.
YouTube Shorts vs TikTok - Key Metrics
Now, the numbers here are intriguing.
When we stacked TikTok against YouTube Shorts, we discovered that although TikTok was more cost-effective in terms of Cost Per Mille (CPM), YouTube Shorts stole the show with a 60% higher Click-Through Rate (CTR) and a 9% cheaper Cost Per Click (CPC).
YouTube Shorts CPM vs TikTok - 200% higher
TikTok - €1.53
Shorts - €4.59
YouTube Shorts CTR vs TikTok - 60% higher
TikTok - 0.24%
Shorts - 0.60%
YouTube Shorts CPC vs TikTok - 9% cheaper
TikTok - €0.64
Shorts - €0.58
YouTube Shorts vs Standard YouTube Video - Key Metrics
We didn't stop there. We took a client's viral video from TikTok, gave it a makeover for YouTube Shorts, and compared its performance against our standard YouTube video content on Google Ads.
Again, YouTube Shorts emerged victorious with 24% cheaper CPCs, 186% higher conversion rates, and a 25% decrease in Cost Per Acquisition (CPA).
YouTube Shorts CPC Vs Standard Video - 24% cheaper
Standard Video - €1.27
Shorts - €0.96
YouTube Shorts Conv. Rate% - Vs Standard Video - 186% higher
Standard Video - 0.28%
Shorts - 0.80%
YouTube Shorts CPA - Vs Standard Video - 25% decrease
Standard Video - €4.99
Shorts - €3.76
These results clearly highlight how YouTube Shorts, despite being relatively new, is a power player in the short-form video arena, boasting high engagement, lower CPCs, and delivering genuine results.
What's next for YouTube Shorts?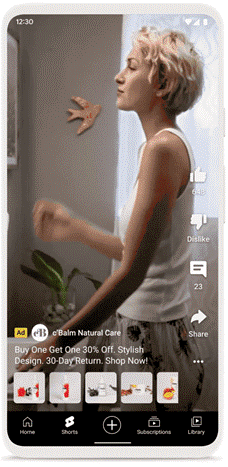 Yet, there's more to YouTube Shorts. New features continue to roll out, such as shoppable ads introduced in late 2021. This feature allows advertisers to link a product feed to their YouTube Shorts ad, morphing your video ad into an interactive, online storefront.
This opens up a compelling opportunity to get a jump on your competitors by trialling successful short-form content from your social channels on a massive platform like YouTube.
Could this be the nudge your brand needs to truly harness the power of short-form content?
Share This Article