By Natalie Maas on 18 Jul 2017
Speaking at Wolfgang Essentials in 2017, Natalie from our social team shows attendees at our digital marketing conference how to steal their competitor's revenue through Facebook Ads. Below you can watch the talk in full from Google's Foundry,
read a transcript
of the talk and look through the
slides
on How To Steal Competitors' Revenue.
Facebook Shopping - How To Steal Competitors' Revenue: Video
Hey, guys, my name is Natalie and I am part of the social team here at Wolfgang Digital. I, there's my lovely face, I'm going to talk to you guys today about the Facebook version of Google Shopping which Ciaran just talked about. So, let's get right into this.
Dynamic Product Ads
Dynamic Product Ads (DPAs). These things are kick-ass right, okay?These things are kick-ass because they're essentially combining the core strengths of Facebook and putting it into one user experience. What are those core feature core things about Facebook that I was referring to? They get in front of a highly targeted audience and they're delivering highly relevant creative. How do they work?
Essentially by combining your Facebook Pixel and your e-commerce platform these dynamic product ads are able to remarket you based on your specific browsing history.Basically if you were on a website and you are browsing and you looked at this blue teal bag and you didn't purchase it, the Facebook Pixel will be able to take that data and remarket you an ad showing you that exact same blue teal bag in your Facebook Newsfeed, prompting you to then purchase that. Why do we love these things?
We love these things because they're revenue driven. Facebook hasn't really been seen as a revenue driver but more as like an engagement and awareness tool. These things are now changing that perception. My clients who are using DPAs are actually seeing some incredible results. Some of these results are like abnormally high social conversion rates and large return on investment. So it's really easy to say that these things are making it rain. Love that little creative there, yeah. Because the DPAs have been yielding such positive results on a global scale really for businesses Facebook decided to take the DPAs in a different direction. In April 2017, just a couple months ago, Facebook launched broad targeting.
Broad Targeting
There are two definitions that we're using here. One is from Facebook. They're basically saying broad targeting will show your ads to the people we think are interested in your products as well as people who've seen products are in your catalogue.
But of course at Wolfgang, we take a cheekier approach to everything and we're basically telling you that DPA broad targeting is targeting your competitors remarketing lists. I'm going to give you an example of what I mean by that. If Lifestyle Sports is in the house sorry, not sorry but pay attention because they're going to learn something.
Stealing a Competitor's Revenue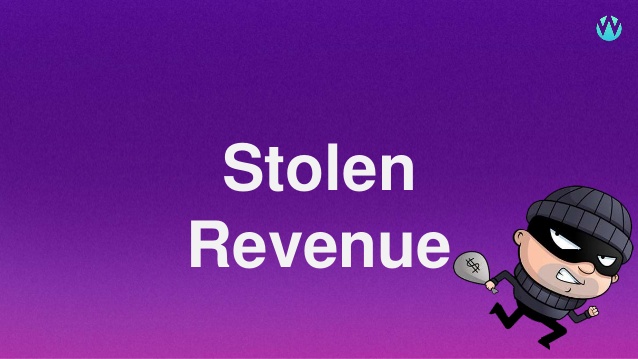 In April my client Littlewoods Ireland told me that I could run a campaign for the broad targeting DPAs and we decided to go after sportswear and sportswear companies. So Adidas, Under Armour, Nike etc. About two weeks after that I myself was in the market for a new pair of Nikes, I went to Lifestyle Sports website and did some basic browsing. You know kind of getting an idea of like what Nikes I was going to get. I didn't purchase though.
Later that night on the same day when I was just mindlessly wasting time on Facebook what did I come across? I came across a Littlewoods Ireland ad remarketing to me the products that I had seen on Lifestyle Sports. What am I seeing here? I'm a highly targeted audience and I'm seeing really relevant creative, so I clicked on that ad.
And you know what I did? I purchased those freaking shoes and I'm wearing them right now. You know what we call that? We call that stolen revenue my client Littlewoods Ireland literally stole €120 from the pockets of Lifestyle Sports because we are using broad targeting Dynamic Product Ads.
Mic drop.
Facebook Shopping - How To Steal Competitors' Revenue: Slides
You can view all the slides from this talk below:
Share This Article