By Darrel Caulfield on 20 Oct 2017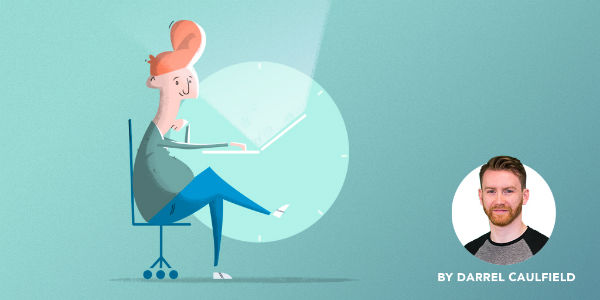 When you think of ads with impact, there's a fair chance you'll think of the Super Bowl. Some of the most talked about ads in history fill the gaps between plays in American Football's showpiece game. Between the plays of latest NFL season, Fox will be running a new ad format; six second ads.
What Are Six Second Ads?
The six second ad format began making marketing waves on YouTube in 2016. Backing the format, YouTube's goal was to encourage brands towards understanding the value and the power of short-form storytelling, in a mobile world.
Since then, the format has attracted the attention of both traditional and digital advertisers with Fox and Facebook signalling their interest. Facebook's came about following their own stats showing users were watching autoplay video ads for 5.7 seconds. Vine were innovators when it came to the six second video clip, a duration they arrived at after testing five seconds, which was too short and Instagram's 15-seconds was too long.
This short-form video ad format presents marketers with a unique challenge. Previously, marketers have accepted the challenge to capture the audience's attention within five seconds in the hope they watch the entire video. The problem is that your audience has the option to bail on by tapping "skip this ad", leaving your carefully crafted video an unfinished story.
With this new, unskippable, ad format, the goal shifts towards telling the full story in just six seconds, removing the risk of your audience bailing.
According to YouTube's VP of Agency Sales, Tara Walpert Levy, while "people are willing - and sometimes eager - to choose to engage with longer-form content, brands also need to be able to weave in effective shorter-form messages to guarantee exposure alongside a positive brand experience."
To show they were serious, YouTube landed at the Sundance Film Festival with a challenge for creatives.
Creativity in Constraint: YouTube at the 2017 Sundance Film Festival
At this year's film Sundance Film Festival, YouTube lay down the gauntlet to agency creatives and filmmakers. The brief was to tell a story in just six seconds. The results were surprising, as rather than simply reworking longer content into six seconds, entries were films crafted especially for this new short format.
Maud Deitch has a great approach where she thinks of the story like a joke, whittling it down to a punchline. Once you have the punchline, you can then build up from there.
At Sundance, Maud at entered "The High Diver" six second ad. Dare you not to flinch:
You'll probably relate to this modern phenomenon more than you care to admit:
And finally, there's an account of the phantom ninja postman:
Reaching the Snapchat Generation
As you can see, six second ads have to be incredibly creative and the creative process is both challenging and fun. Most importantly, as "The High Diver" demonstrates, their impact can be incredible.
The now-defunct video platform Vine was a great example of how six seconds of incredible content can grab the world's attention. In the past, we've discussed how attention is the biggest online commodity, a commodity today's internet users, particularly the elusive millennial and Gen Z demographics, are frugal about parting with. The six second ad format is much more attractive and digestible for these hard to reach internet users.
The Growth of Six Second Ads in Digital Marketing
For the more traditional medium of television, Fox has adopted the six second ad format for NFL games, a sport synonymous with attention-grabbing advertising. They will also run the new form on Major League Baseball games in a double endorsement of the snackable ad format. For digital marketers, the short form video ads hold huge potential after in impressive start on YouTube through 'bumper ads' and with Facebook showing interest in the format too.
The really exciting element of this new snackable ad format is how flexible it will be, suiting a range of social platforms like Instagram, Snapchat and even the not so social Pinterest. A single message across these channels can broaden brand exposure to every demographic, including the elusive millennial as two out of every three within this demographic is on Snapchat.
Google SERPs are also getting in on the action with six second video previews now appearing in search results. Initially, the videos were reported to be autoplaying, but a quick search for "lego ninjago movie" brings the results without autoplay, suggesting Google know when they're annoying people.
Netflix, who are at the forefront of visual content creation adopted YouTube's 'bumper ads' for quickfire brand awareness around the season launch of 'Orange is the New Black". These bite-sized ads boasted a 56% increased ad recall, 19% uplift in brand awareness and a 300% increase in search queries for 'netflix' and 'orange is the new black'.
Some marketers have found success in first hitting people with a short ad and then remarketing with a longer 15 second ad, but it's early days and creatives are still getting to grips with the unique challenges and creative opporunities offered by 6 second ads.
Wolfgang Essential Takeaway
The young mobile user of today loves brands as much as previous generations, but they do hate being sold to. That's one of the reasons your longer videos are simply being skipped when they appear under the thumb of younger users. Six second ads provide you with the opportunity to tell your full story in little more than the time it takes YouTube's skip button to appear.
Massive digital leaders like Netflix have endorsed this new snackable ad format and are moving to take advantage of this trend through placements like YouTube's bumper ads. Still in their digital infancy, you can expect to see increased usage of six second ads across a range of social platforms and video on demand providers in the near future.
Share This Article