By Anna Spyridopoulou on 15 Jun 2022
Published by Cillian Connolly and Stephen Murphy.
Social Media advertising is becoming more competitive than ever and as a result, the costs associated with these channels are on the rise. It's now more important than ever to diversify your efforts and embrace new platforms that can assist in the fight against rising CPC's …. And TikTok is that platform!

There's no doubt that TikTok was once a Gen Z social-scroller, filled with Dance Videos & Trendy Challenges. However, since its introduction, TikTok has quickly developed into an exciting platform offering a unique opportunity for brands to tap into the new age of 'discoverability.' With 2M monthly active users in Ireland spending an average of 97 minutes per day online, are you ready to take advantage of the fastest growing social media platform?

If you are interested in finding out more about TikTok, you can check out the replay of our recent webinar here.
We will take you through the common misconceptions brands have about the platform, such as:

- TikTok is just a dance app for teenagers!
- It's too difficult to put creatives together. I don't have the time or the resources.
- What about sales? We need to see the revenue if we are going to invest!

We will help you understand the role that TikTok could play for your brand and present the latest features, trends and ad formats available in the platform that are shaping how we drive growth through the platform.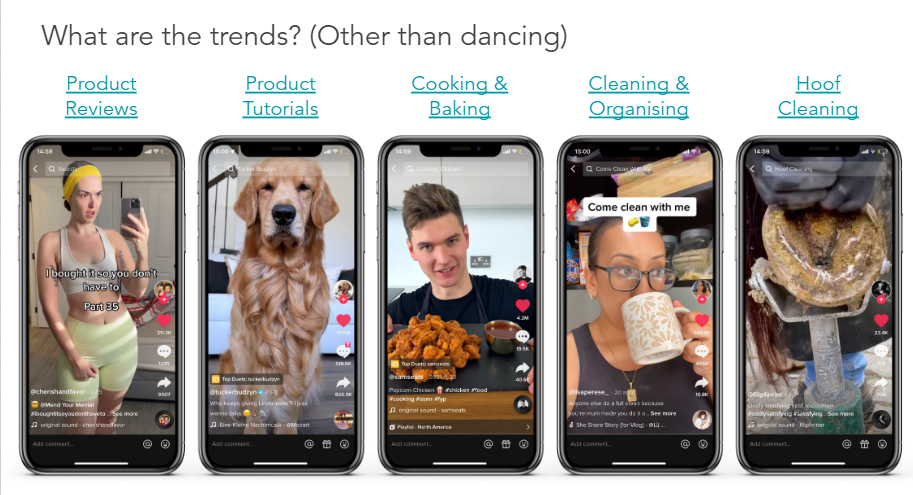 Finally, we will take you through our case study for one of our clients SoSu Cosmetics and show you how we turned bronze into gold....

Our TikTok journey with SoSu was built around a strategy of discovery, driving new, relevant audiences to our brand, engaging them with immersive, entertaining content, all while tackling the rising CPC's seen across other social platforms.
By promoting engaging content and utlilising the latest platform innovations, we were able to tap into trends and develop unskippable campaigns to perform on TikTok, allowing us to turn this discovery into revenue for our client.
If you are interested in running some TikTok campaigns with us, please email [email protected] and we can have a chat.

If you'd like to keep up to date on future webinars, make sure you are signed up to our newsletter.
Share This Article