By Ivan Crnomaric on 30 Jun 2017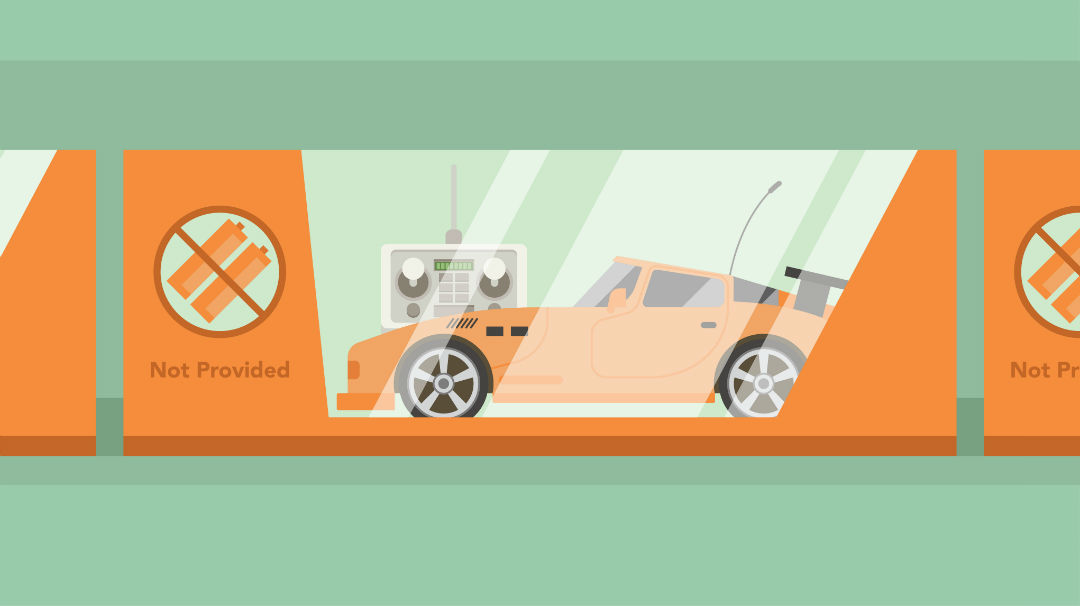 If you're familiar with Google Analytics, you'll understand the frustrations of seeing (not provided) popping up in your data. We explain where (not provided) comes from and also ask leading SEOs how they overcome this and what else Google has taken from them over the years that they miss most.
What is (not provided) in Google Analytics?
In the early days of Google Search, when someone clicked through to your site after discovering you in a SERP, the query they used would be passed through to your Google Analytics data. Six years ago, Google announced that secure search would become the default experience for signed in users of Google. SERPs had become so personalised, Google felt obliged to protect users personalised search results. From that day on, us data nerds have seen a lot of keywords in our Google Analytics account as grouped together as (not provided), because Google was no longer passed the users search terms to Analytics.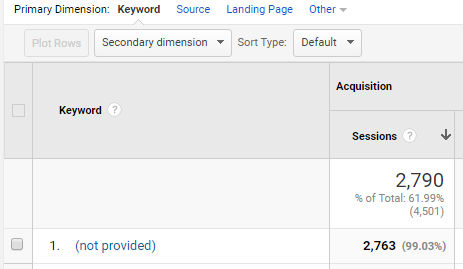 Life before (not provided)
Organic search is the lifeblood of most online businesses and ranking for certain keywords in Google's SERPs means a greater opportunity for conversion. Online businesses had great visibility into keywords that were attracting customers to their websites, also providing an opportunity for SEOs to analyse the data, in order to get a better understanding of how people were engaging with websites. With great knowledge, comes great responsibility but the latter was lacking in the online world.
Using all of this keyword data, some of the early SEOs found themselves in murky waters, practising On-page and off-page black hat SEO techniques such as keyword stuffing and invisible text. All of these actions were to inflate rankings. In Google's eyes, when people start abusing the data, sometimes the only solution is to take it away.
Present day: White hat SEO
Today, us white hat SEOs persist despite losing several Google tools and elements over the years. Tools like the site link demotion feature, content keywords report and knowledge graph snippets overlay have all fallen by the wayside. Nevertheless, we are still trying to gather as much data we can using other third-party tools, in order to optimise our pages and eventually rank better.
With this in mind, we decided to ask the digital marketing brains of the world to share what do they feel is the most important feature we lost over these years, and how they now collect and analyse the data.
Eric Enge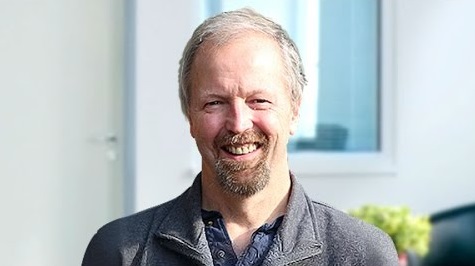 Eric Enge is the CEO of Stone Temple, a US-based digital marketing agency and was named Search Marketer of the Year (Male) last year. Eric believed "the most useful thing that Google has taken away from us is the keyword data, first from the referrer data so it no longer showed up in analytics, and then from Keyword Planner."
Eric was also kind enough to share his advice on overcoming the loss of some great Google tools, suggesting we "use many tools" to overcome the deficit.
"The problem with all third-party keyword research tools is that they draw on limited sources of information, such as ISP data. The percentage of the web that they can sample therefore is quite small, and they then try to take that and scale it to the entire web. Say, for example, that they are getting a 1% sample of the web (which is a huge sample actually), and they see 11 searches in that sample for a particular term in one month (let's keep using "boat tour reviews").
They may report this as 1100 searches per month. But in reality, the number could vary from 50 to 10,000 per month depending on the bias level of the sample. Worse still, if I have two terms each with 11 searches in their sample, one may be at 50 and the other at 8,000 per month. The result is that we can't trust the relative search term very much at all.
However, I can improve the sample size I'm getting by using many tools. So I can use Moz Keyword Explorer, SEMRush, Keyword.io, and also look at the search suggestion and People Also Ask features in Google. This gives me a better view of the overall keyword situation."
Marcus Tandler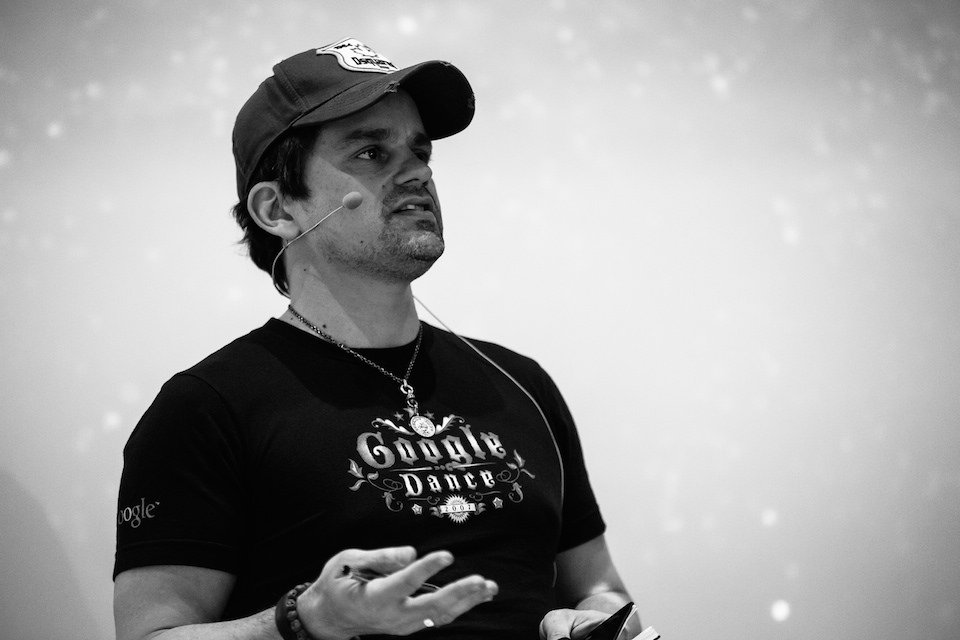 To some, Marcus is better known as Mediadonis, founder of on OnPage.org and an SEO consultunt for various large European companies. Recently, he was awarded the European Search Personality of the Year Award. While Google has taken plenty from us over the years, Marcus is particularly impressed with Search Console:
"I love how Google Search Console has been further developed over the years. What started as a pretty basic webmaster information centre back in 2001, is now a full-blown suite and true treasure chest for webmasters. Especially, "search analytics" offers fantastic data on your site's organic performance. It's easy to do comparisons between mobile and desktop searches as well as directory-level drill-downs and international benchmarking. Unless you are a blatant spammer, there's no excuse for not leveraging Search Console and tapping this phenomenal wealth of real Google data."
But even Search Console has lost some functionality over the years, much to Marcus's dismay:
"There's something I'm missing from back in the days, though. If I remember correctly, around 2009/2010 Google started showing you ranking data very granularly. Google would show you exactly how many impressions and clickthroughs a particular page got at various positions in the search results."
Wil Reynolds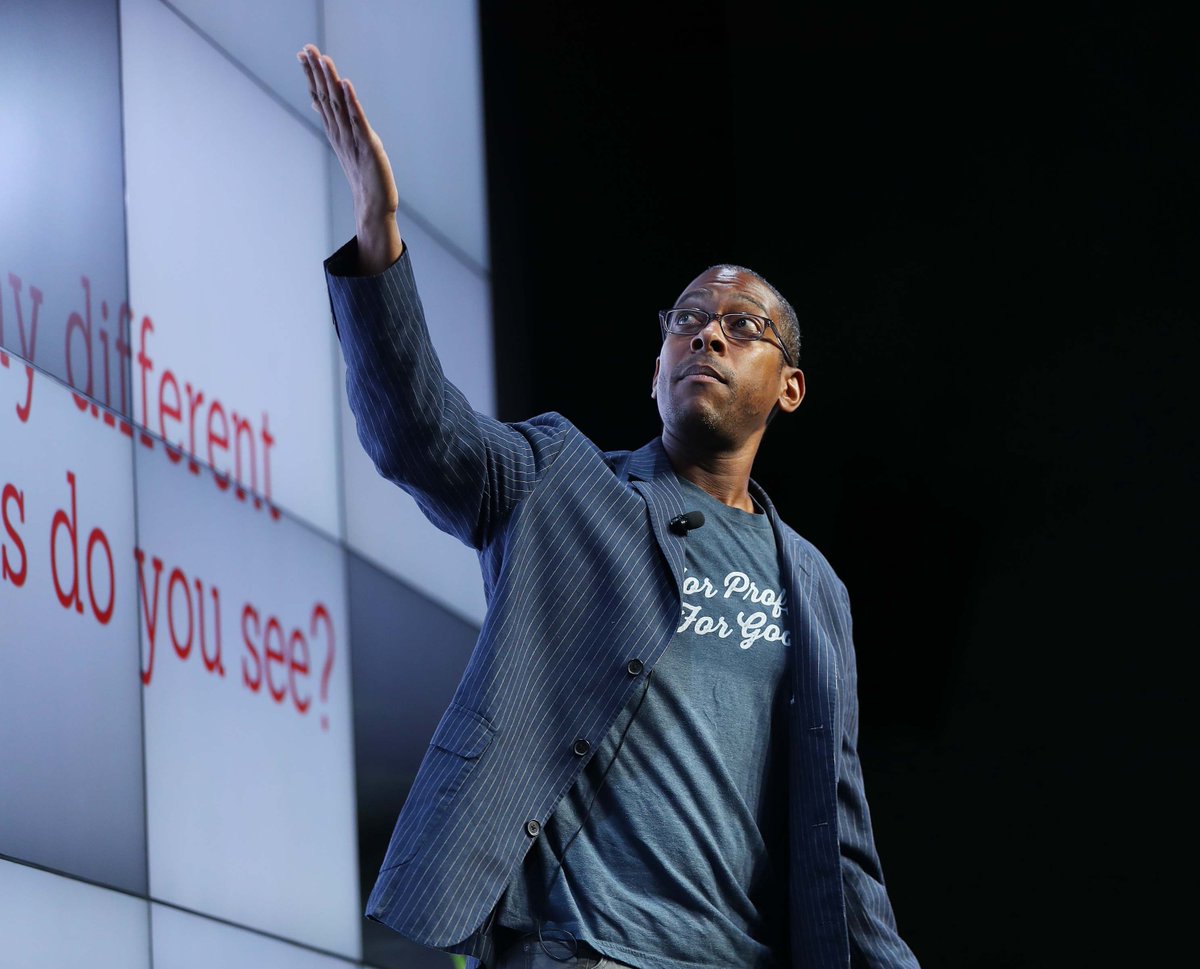 Starting out as a teacher and back in 2002 he started Seer Interactive, Wil has been providing SEO help for some of the world's biggest companies since 1999 and is a favourite among Wolfgang SEOs. At our recent annual digital marketing conference, Wolfgang Essentials, Wil hammered home the importance of user experience during a Google search. It comes as no surprise why Wil misses the most from the good old days:
"I still think the biggest thing Google has taken away is keyword reports in Google Analytics. As you and I know one page can rank for very different keywords, which means the user might have two different sets of expectations when they land there, without that information it's hard for me to tell intent of the user and potentially make a better user experience."
Rand Fishkin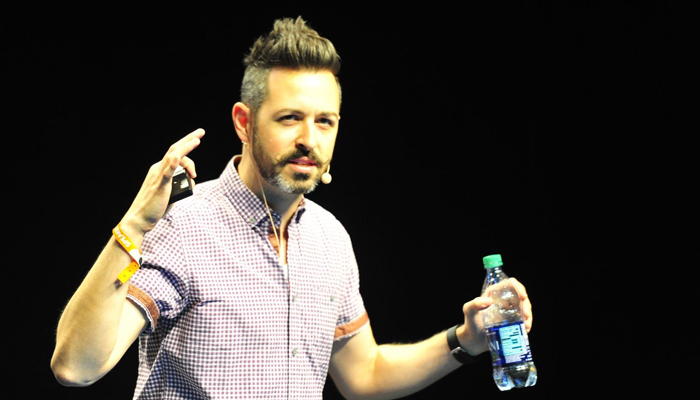 When you think of SEOs, you're likely to have Rand pop into your mind. Affectionately known as the Wizard of Moz, Rand is a co-founder and former CEO of Moz, one of our favourite marketing tools. Rand echoes the opinions of Reynolds in terms of what he misses most:
"Not provided was probably the worst thing Google's done in the last few years". Rand also offered a warning to marketers who are leaning heavily on Google AdWords' Keyword Tool:
"The awful accuracy in Google AdWords for keyword volume and keyword suggestions are pretty bad too."

As digital marketing nerds, we love to analyse the organic data. We're always on the lookout for tools that could help us gain insights into users. One pro tip we have to offer is staying ahead of the game by being a BETA tester. Right now, we're BETA testing Keyword Hero to compensate for Google's "not-provided". Find out more info their tool over on their site.

What do you think is the most important feature that you miss in Google Analytics and Google Search Console?
Share This Article