By Sarah Moyles on 1 Feb 2017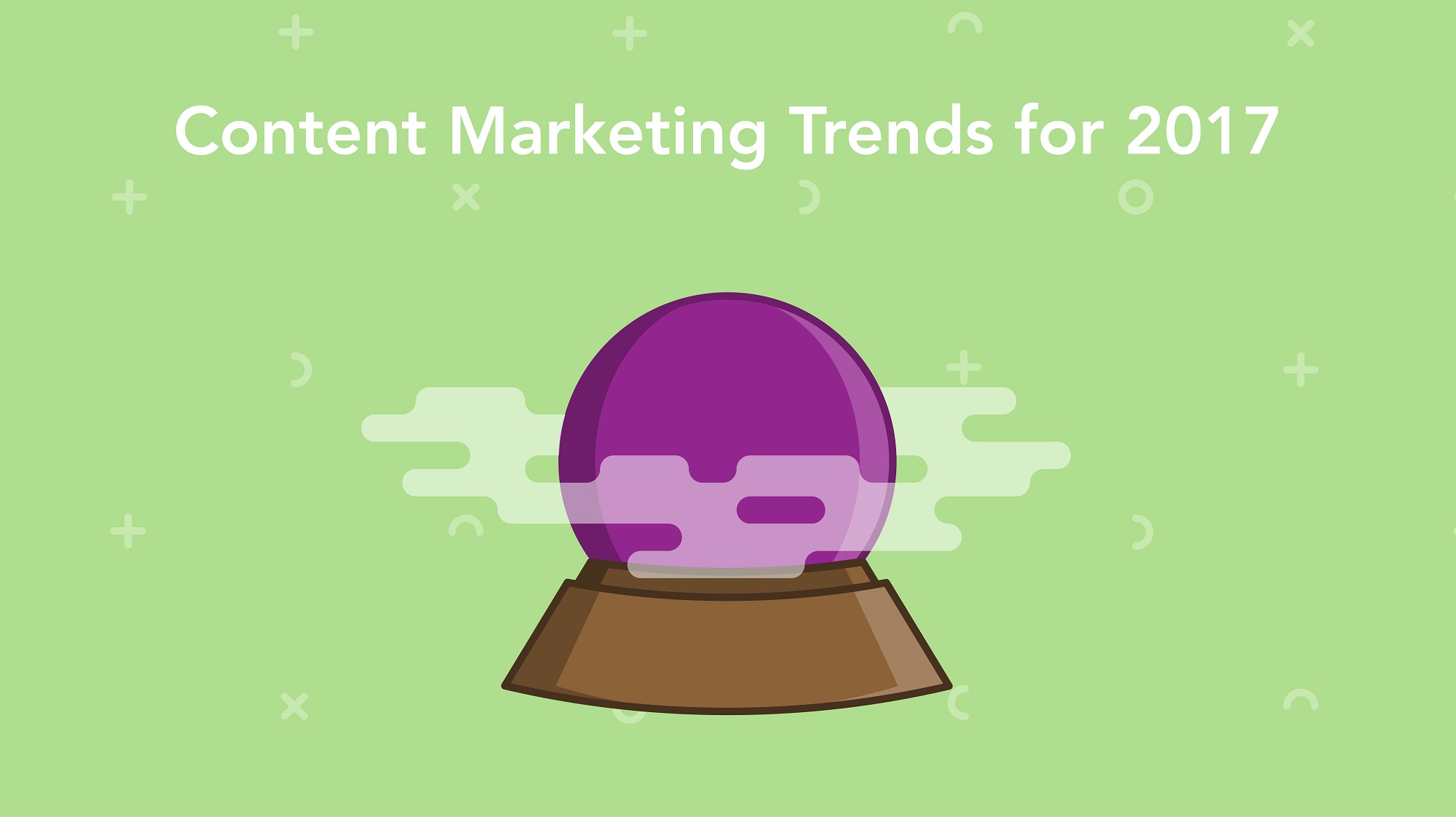 One year ago, Joe Pulizzi declared that content marketing was entering what's known as 'the trough of disillusionment' of Gartner's Five Step Hype Cycle.
Companies were increasingly gravitating towards content marketing, the digital marketing discipline which, in the age of ad blockers (both the technical and the subconscious human versions), held the key to earning and winning the attention of valuable online audiences.

However, in their desperation many of these companies invested in content while skipping the critical step of developing their content marketing strategy. The result was precious marketing budgets being poured into content marketing and no possible way of determining its success or failure, and hence, disillusionment.
While this was the case for many, it was not the experience for everyone. Those who invested in the strategy, invested in ongoing programs rather than one-off campaigns and produced audience-focused content over brand-focused content, have seen the results that content marketing promised. As we begin 2017, their success has accelerated content marketing's journey into the 'slope of enlightenment' where the benefits of the discipline start to crystalize and become more widely understood.
At Wolfgang, we always encourage clients to think strategy first, so we're excitedly looking forward to 2017 and the content marketing opportunities it will bring! Here's 5 content marketing trends we're excited about right now.
Content That Matters
The 'trough of disillusionment' will turn out to be a good thing for content marketers and for consumers. It will see those churning out content that amounts to no more than 'noise' quietly downing tools and thinking more seriously about strategy while others will recognise that they need to shift their focus away from creating content that focuses purely on their brand to producing content that genuinely matters to their audience.
Established brands like the Marriott, believe that by solving your travel problems you'll be more likely to stay at a Marriott hotel. Take a quick glance of their social media accounts, especially their digital magazine Marriott Traveler, and you'll find content filled with useful, informative travel articles and inspiring images. With this type of content, Marriott become much more than a hotel chain to their audience, they become a trusted source.
More brands need to follow Marriott's lead and create content that adds value and keeps their audience engaged. Creating content that's both valuable to the reader and the brand is something that's always on the forefront of our minds at Wolfgang.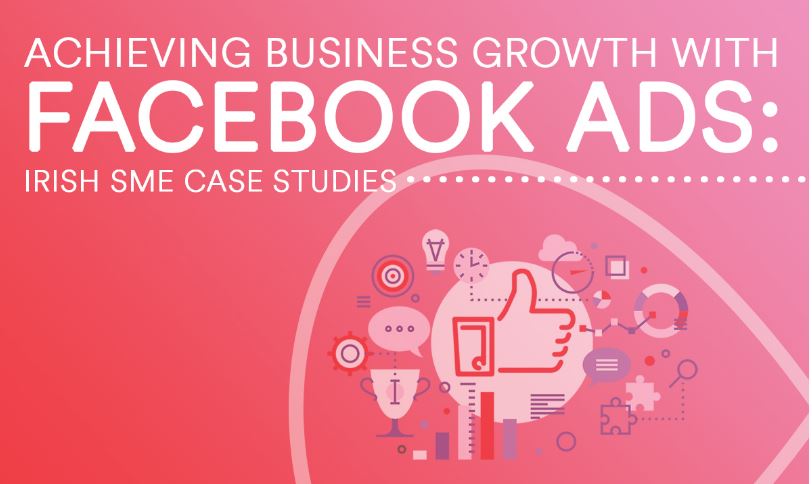 A survey of SMEs conducted by client Virgin Media Business, found that 40% felt they got 0% business growth from using social media. Virgin had identified a real pain point for its target audience and so our content and design teams put their heads together to develop a creative and informative ebook, which educated people on how to drive business growth with Facebook ads.
The ebook was filled with social media case studies and it educated business owners on how to master the world of Facebook advertising in order to drive leads, sales and adovacy. The ebook was downloaded more than 2,000 times (and counting), drove leads, and attracted press coverage from business publications. All as a result of creating for the audience.
The Renaissance of Email Marketing
Going through something of a renaissance, email marketing is still a force to be reckoned with. As a result of our 2016 E-commerce KPI Benchmarks Study, we discovered that email delivers as much traffic as all social channels combined and it also ranks third behind search and direct traffic for revenue generation.
Last October at Learn Inbound, Ed Fry's talk on personalised email content and audience segmentation was one of my favourites. He delivered solid insights on how you can improve conversion and CTRs by getting your personalised content in front of the right audience. However, it seems there's one company who's been doing this from the outset.
Buzzfeed are currently one of the reigning champions of email marketing. The internet giant currently sends out 12 different personalised newsletters multiple times per week. With themes ranging from a Dog a Day, Food, Books and Dude a Day – which I signed up to purely for research purposes – Buzzfeed offers readers content that they actually want.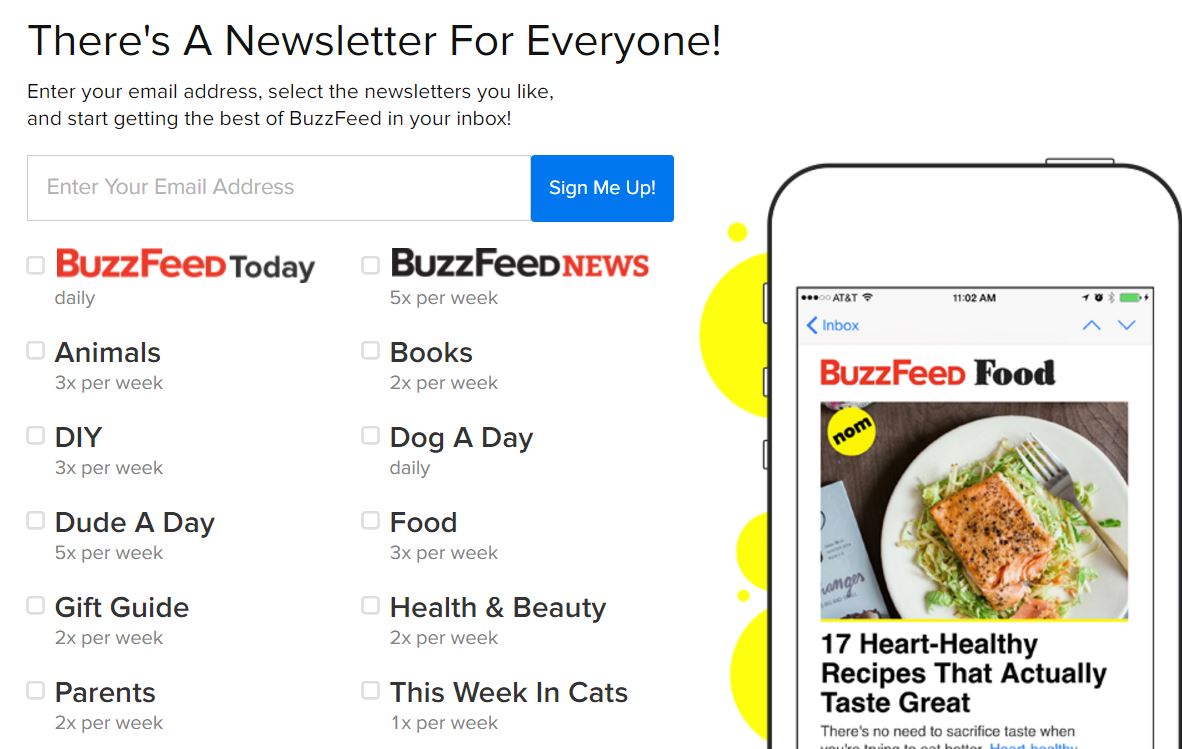 Not all companies have the time and staff available to craft 12 themed newsletters, however the beauty of email marketing is that it's a cost-effective, trackable and targetable marketing tool, which when used innovatively can deliver outstanding results.
A recent MailChimp survey proved that audience segmentation significantly improves open-rates and CTRs, as well as lowering bounce rates and unsubscribe rates. This year, make sure your email marketing campaigns start off with a bang by segmenting your email lists. Create lists to target specific audiences, such as a new subscribers or repeat customers, with themed, personalised content to ensure you achieve Buzzfeed levels of engagement – easy peasy!
The Rise and Rise of the Social Media Influencer
Now, it's fair to say that anyone can be an influencer. Whether your social following numbers two million or two thousand, you've got an audience that's ready to engage at the click of a button. But what do influencers have that a multi-million-euro celebrity-endorsement doesn't? Well, relatability for one.
Nowadays, consumers won't be fooled into buying a product because a celebrity says so. Instead shoppers want to make an authentic connection before committing to a purchase. How many times have you bought something based on a friend's recommendation? Countless times I'm sure, and that personal connection is exactly what social influencers offer their followers.
But what's in store for our favourite influencers in 2017? I'm predicting a big shift in influencer- brand relationships. Gone are the days of doing social media promotion in return for freebies, 2017 will see social media's stars develop long-term brand partnerships.
In turn, these new brand ambassadors will integrate paid promotion seamlessly into their own unique content. Meaning without the use of "#ad", it's going to get even tougher to tell what's an ad or not.
Visual Storytelling
2016 may have been all about storytelling, but 2017 is going to be the year of visual storytelling. Whether through video, animation, GIF or snazzy infographics, content marketers and designers across the country should expect to up their game this year.
Research has shown that the brain processes visual images 60,000 times faster than text, so it's important not to neglect the visual aspect of your content. We've already seen that blogs which feature an image get 90% more views than those without. With that in mind, always include engaging and informative images with all written content – especially with data-heavy blogs.
In terms of engagement, visual social media platforms like Instagram and Snapchat are gaining ground on Facebook and Twitter. A recent Sprout Social survey found that Instagram had the highest engagement rate when compared to seven other social platforms. Instagram boasted an engagement rate of 4.21%, which is 58 times that of Facebook!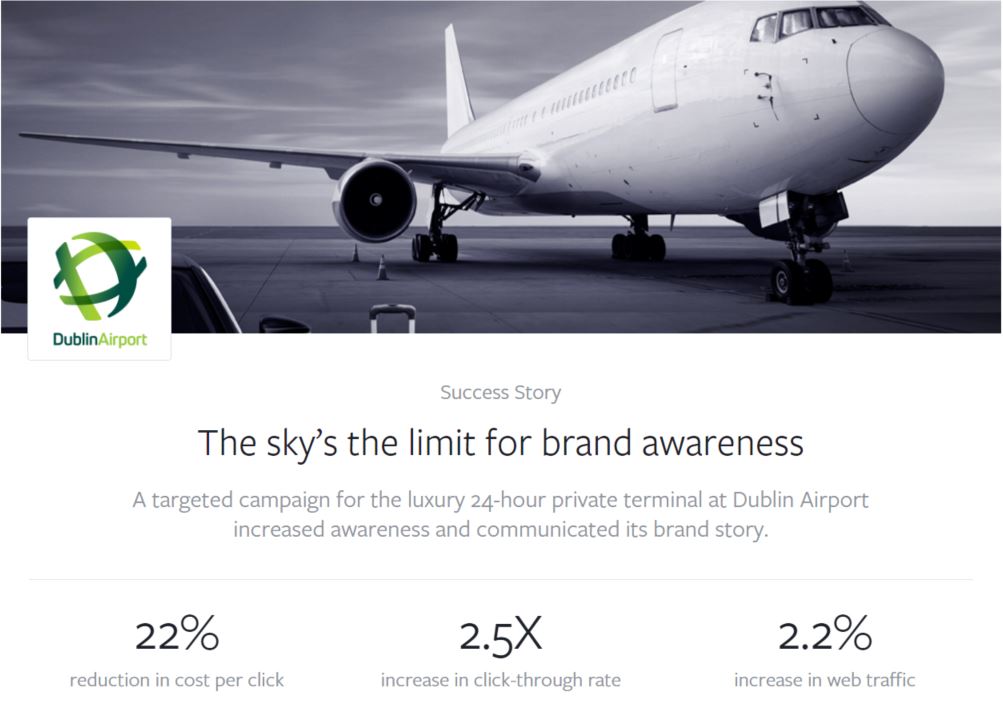 Over at Facebook, features like canvas and slideshows are a great cost-effective way for brands to create visual stories. The social team at Wolfgang Digital recently created a Facebook canvas for Dublin Airport, which was used to promote their premium private airport terminal. The canvas resulted in a 22% reduction in CPC, as well as a 2.2% increase in traffic. The canvas campaign was so successful that Facebook featured it as one of their success stories.
As a nation of instagramers and snapchatters, we're more keen than ever to share our stories visually and this trend doesn't look to be stopping any time soon.
Video, Live Streaming and Virtual Reality (VR)
A much-quoted prediction is that by 2020, nearly 80% of all internet traffic will be video and in 2017 alone, video ad spend is expected to grow by 31%.
Besides being an excellent way to showcase your product, video is one of the most engaging formats out there. When used in combination with social media promotion, video campaigns can propel a brand's reach to the next level. Videos on social media have a 135% greater organic reach compared to photos, which is something to consider when creating your next social campaign.
Last year, Wolfgang's social media team used a video slideshow to promote one of Ireland's top Halloween attractions, The Nightmare Realm. The original KPI was to raise awareness of the event, but the video slideshow ended up achieving much more than that. The ad resulted in high levels of engagement from fans, as well as direct ticket sales.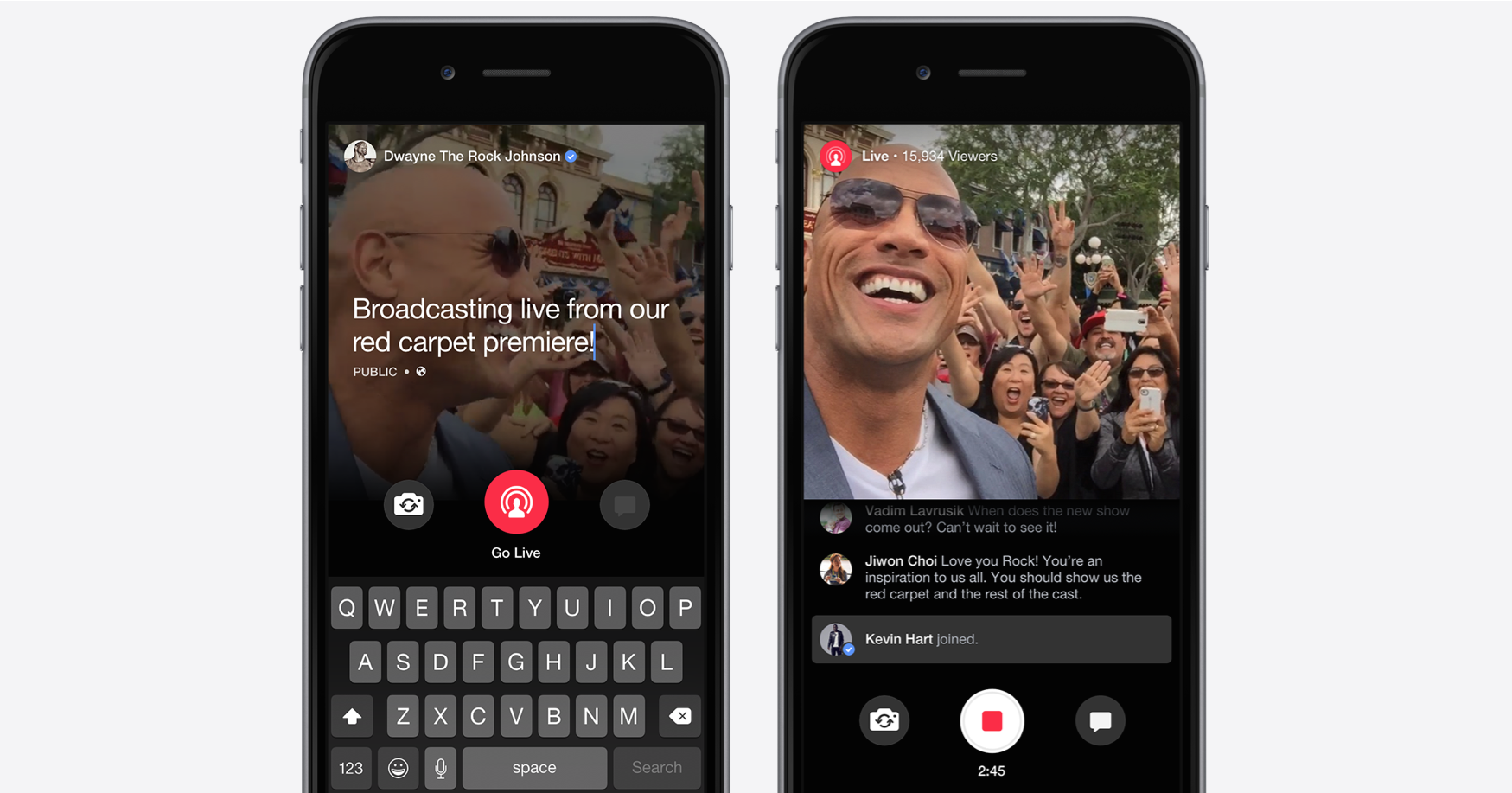 Live streaming was a bit of a novelty at the beginning of 2016, but as seen with the US presidential elections, where the debates were live streamed on Facebook, it can command an audience of millions. While it's been slowly gaining popularity, 2017 will see it become a core part of many brands content marketing strategies.
Along the same vain, virtual reality (VR) has been billed as the next big thing for quite a while, but with the launch of Google's VR headset, Daydream, and more easily affordable headsets, 2017 is sure to be VR's year.
Will you be incorporating any of these approaches into your content marketing in 2017? Comment below or tweet us to let us know.
Share This Article