By Sarah Moyles on 25 Nov 2016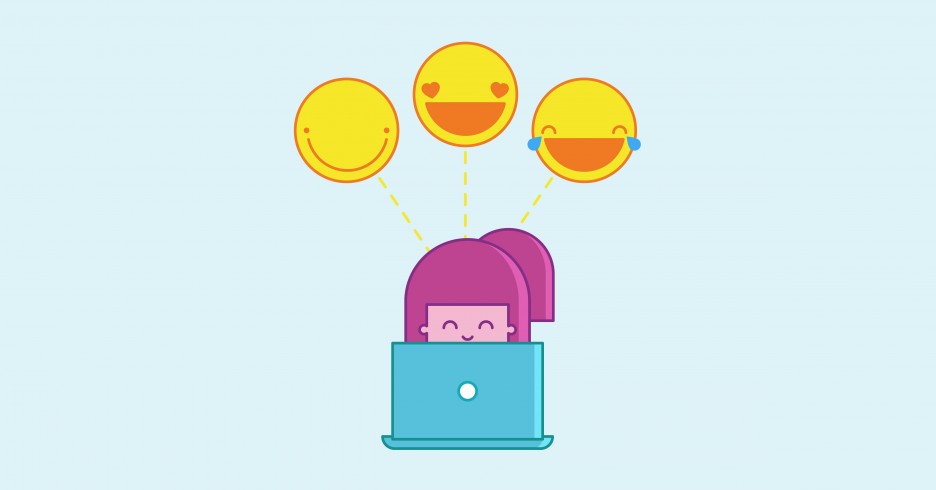 In October, The Academy played host to another brilliant Learn Inbound event. This time the conference included lots of talks from some of the industry's top content marketers, which made for very interesting listening indeed.
But for those who couldn't attend, I've put together a list of my top content marketing insights from the event.
Enjoy!
Put a Face to Data
As content marketers, we're surrounded by a wealth of data. Whether it's delving into Google Analytics or analysing social media insights, we've never known so much about our audiences.
But with all this information to hand, how do you use it to benefit content creation? Mackenzie Fogelson's presentation, 'Evolve or Die: How to Build a Durable Brand in the Digital Age', emphasised the role of 'audience personas' in content planning. By having detailed personas at the ready, we can craft engaging content, that we know our users will enjoy and find relevant.
Using her client Travelling Vineyard as an example, Mackenzie showed us three different audience personas she created for the brand – 'Sarah Supermom', 'Tracy Transition' and 'Rona Restless'. Next, she explained how she aligned each persona with a real person from the community, who then became a brand ambassador. Using these relatable brand ambassadors, she in turn created a diverse range of content which reflected each person's challenges and goals.

The results suggest taking the time to develop these personas paid off in a big way, with the persona-aligned content resulting in a 298% increase in lead form submissions for Travelling Vineyard – not too shabby!
For those of you who still haven't created your own audience personas, it's never too late to start. Pool what information you have together and start to humanise those facts and figures. Look at your previous content and social media campaigns and figure out what pieces your audience were most interested in. This will enable you to plan your future content calendars based on real insights – Happy Personifying!
Personalised Content
Next up on the agenda is personalised content – you'd be right in thinking this blog has a theme. We've long been told that personalised content is the key to engaging audiences and building sustained brand loyalty. Several speakers at Learn Inbound gave examples of how to put this into practice, but it was Hannah Smith's talk, which really stuck with me.
Hannah spoke about creating content, whether an infographic or blog, that resonated emotionally with people. A simple suggestion perhaps, but it's one that's often forgotten. We've seen that content which evokes a memory, or a feeling that's personal to your audience is more likely to be shared, liked, retweeted and garner media clippings.
During her presentation, Hannah showed us some Buzzfeed articles, which all followed the same emotionally-resonating theme. Unsurprisingly, they all killed it on social media, and were super successful.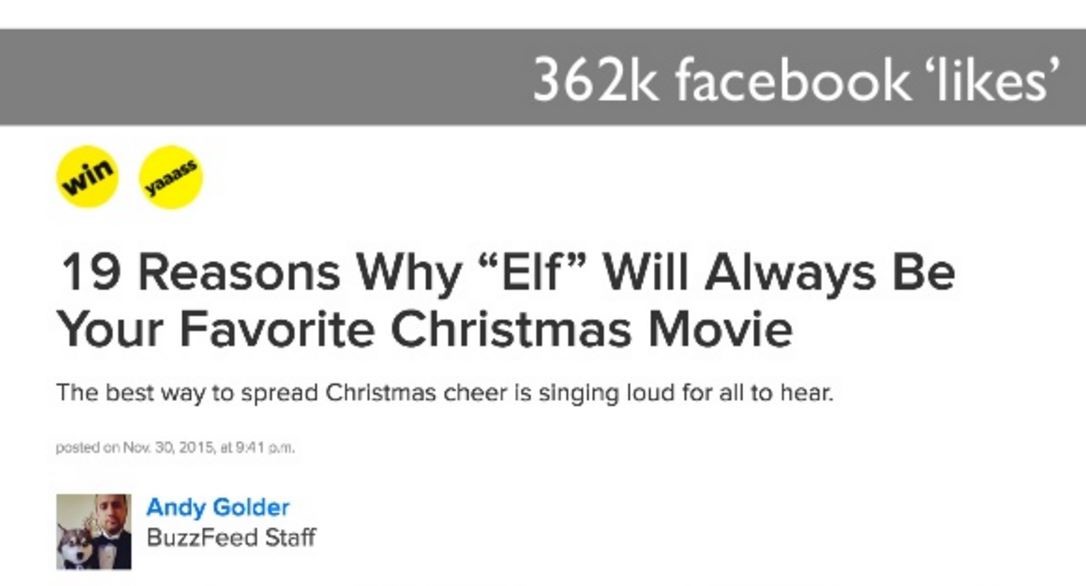 As well as tugging on the heart strings, personalised content is proven to convert better. Ed Fry gave an excellent talk on how to create engaging personalised content for email and according to him, personalised emails should be more than, 'Hello [insert name]'.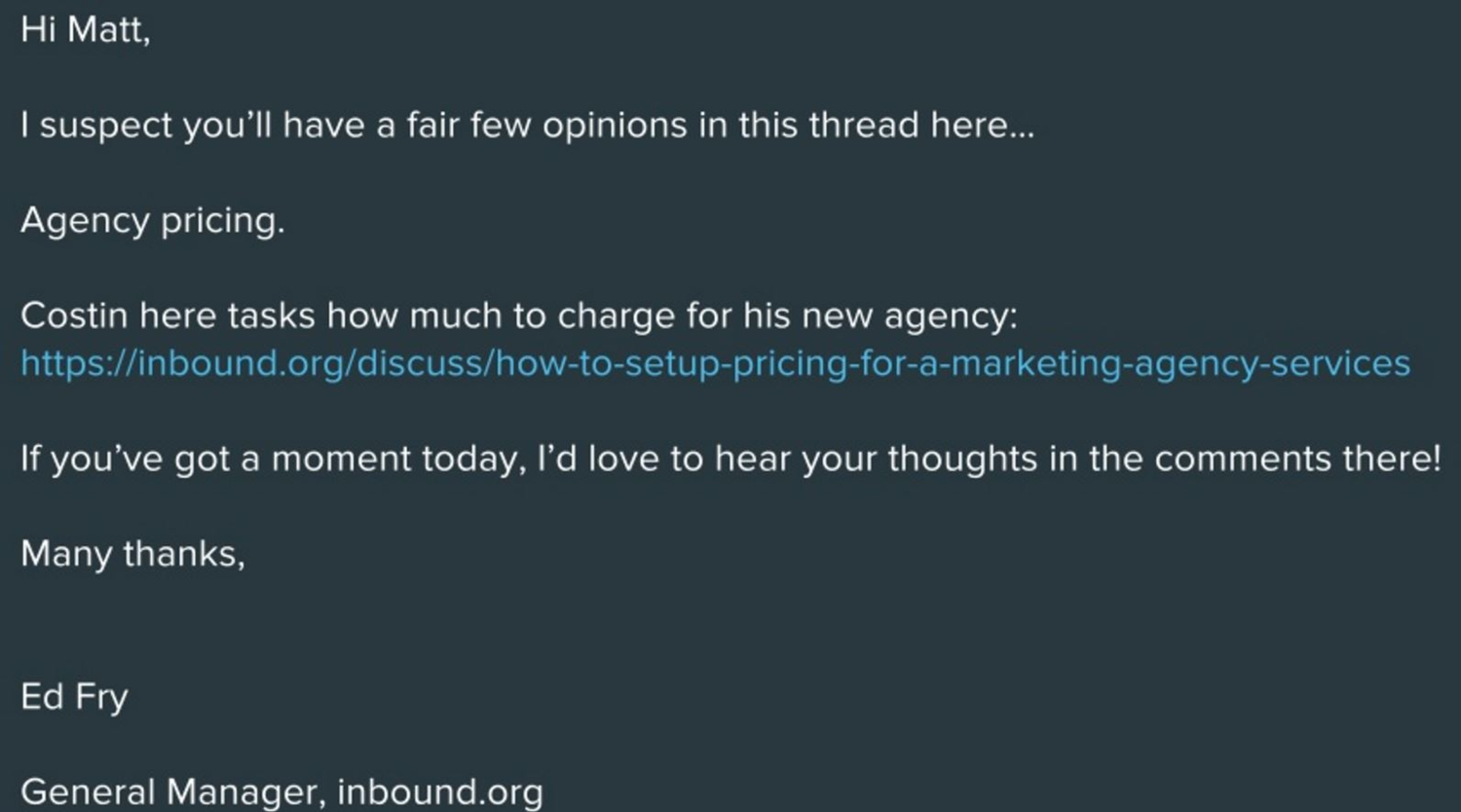 Much like the false reporting of celebrity deaths, email marketing is often reported as being on the way out, old-fashioned and ultimately… dead. But how wrong they are! When innovation and entrepreneurship are applied, email marketing can be one of the most powerful marketing tools out there, and thankfully Ed happens to agree with me.

To boost CTRs and conversions, Ed recommends writing to people's personas when creating your email copy – don't say we didn't warn you. A solid email segmentation plan can also help. By separating your email database by demographics, you can tailor your content to suit their needs and wants. And as we already know personalised content means better CTRs and conversions.

A personal favourite is the YouGov Profiles website. Although tailored to a UK audience, it's a great tool for building up your brand's personas. Simply type in your brand's name or product to garner unique audience insights and learn about audience's characteristics and habits.
When it comes to email segmentation, programs such as Clearbit and Hull.io are a god-send. The latter gathers all customer data in one place and lets you create customised email audiences, while Clearbit is a B2B marketing goldmine. It can even turn anonymous IP addresses into fleshed-out company profiles.
Think Like a Publisher
According to Simon Penson, it's time that brands started acting like publishers and embrace the driving force behind the re-birth of content marketing – the Brand as Publisher Model.
Fret not marketers! There's no need to channel your inner Anna Wintour and hire a small army of personal assistants to fulfil your every command… yet. Instead, imagine that your company runs the biggest selling magazine in your industry. Secondly, plan your branded content like any successful magazine editor would.
This means having a varied mix of content which your audience will engage with. Ensure, there's a strategic mix of evergreen, informative, magazine-style content, as well as big bang campaigns which involve collaboration between different departments.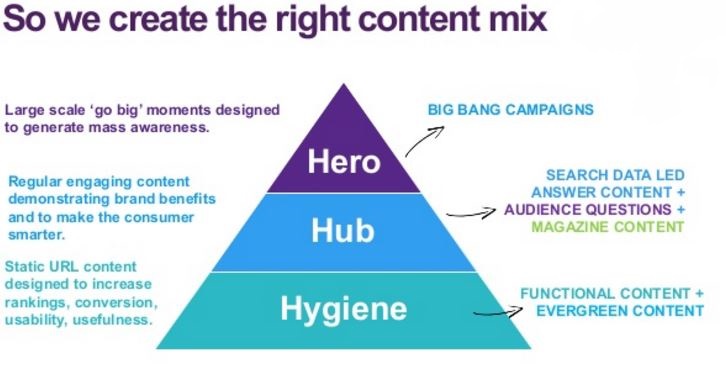 Red Bull is one of the best examples of the Brand as Publisher Model at work. No brand has captured an audience and niche quite like Red Bull has. Looking at their website, there's no mention of the product itself, but instead we see a nice range of evergreen and magazine content, such as interviews and how-to articles. By using this content marketing model, your brand can strive to emulate Red Bull's content success.
Copy Length
What's the ideal word count for conversions? How much should you write to rank on Google? The truth is, there's no real magic number (although at least 300 words, for SEO purposes is advised!). Joanna Wiebe's entertaining presentation on, 'How to write uncomfortably long and stunningly high-converting copy', was one of my top picks throughout the conference.
Every day we see more than 5000 ad messages and we normally remember just four of those. And what sets those four adverts apart? Their tone, voice and messaging. Hoping to dispel the myth that people don't read online, Joanna used one of her clients – Sweat Block – to prove that longer, more personalised content performs better.

The website was re-optimised with much more detailed and personalised copy. During testing, Variation B out-performed the control by a whopping 49%! It's safe to say that us writers aren't out of a job just yet – Yay!
While it can be tempting to keep text short and sweet, remember to personalise your website copy. Don't be afraid to add length and if its well-structured, high-quality copy, I promise that you can expect to see positive results.
And finally, Learn Inbound had the cogs and gears of my brain turning in overdrive, but it was well worth it for all those amazing content marketing insights. Looking forward to the next event!
If you were at the Learn Inbound event, tweet us about your favourite presentation.
Share This Article