By Lorna Noone on 30 Mar 2021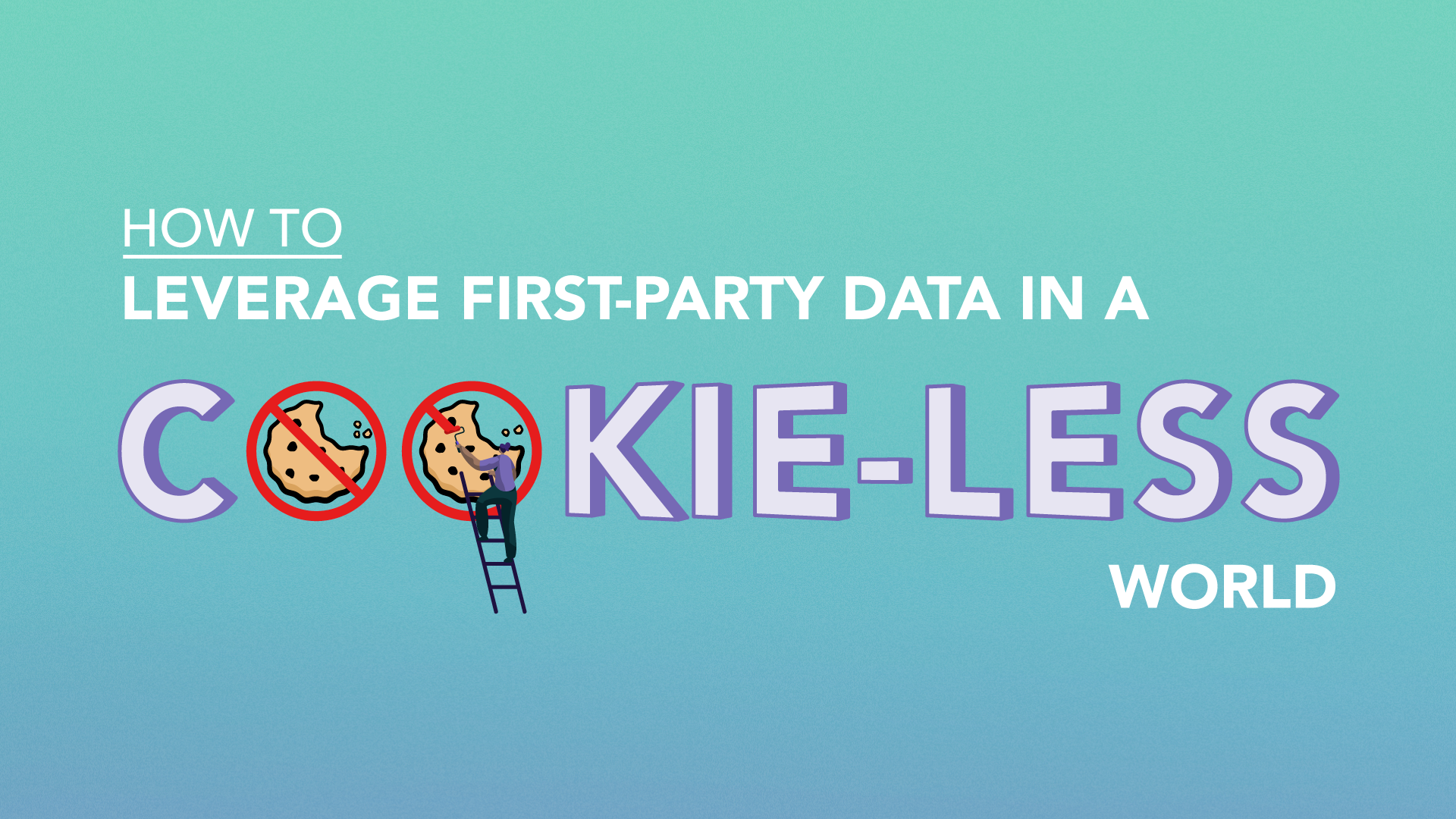 Change is here.
Right now, digital marketers are on the cusp of a fundamental change in how we target audiences. Some high profile updates include Apple's iOS 14 change which requires users to 'allow tracking' in order for conversion data to be tracked in certain apps, such as Facebook. Meanwhile, Google made a massive announcement confirming that it will no longer track individuals online via cookies.
What all of this suggests is that we're moving away from a digital ecosystem in which we can leverage user data collected by external sources, and moving towards one in which businesses must become reliant on their own user data.
This data, which we refer to as 'first party data', allows for greater transparency because consumers consent to providing it. And as it comes directly from a consumer, it's the most accurate source from which you could gather insights.
For many, this monumental change has sparked panic.
"You mean I can't use third party cookies for my ad targeting now?"
"Or measure the impact of campaigns?"
"How about last click attribution???"
However, we firmly believe this change should be seen as an opportunity to provide better experiences to customers online. Before we dive into what marketers need to do now, let's explore how we've relied on third party data until now what it means when it's taken away.
What is Third Party Data and where is it going?
Third party data is any information collected by an online platform that does not have a direct relationship with the user the data is being collected on. The main third party data source digital marketers use day to day is third party cookies. Cookies are currently the most used data source to track consumers online. However, online privacy is becoming more and more important to consumers and with this we are seeing an influx of stricter data protection regulations. We're moving towards a world with only limited access to first party cookies and the end of third party cookies.
The main drivers behind the end of third party cookies are;
greater expectations from online consumers in relation to their data privacy
evolving GDPR and ePrivacy regulations and
web browsers blocking third party cookies.
In March 2020, Apple blocked all third party cookies in Safari and by 2022, Google will block third party cookies in Chrome by default. Other web browsers have already acted or have announced they will follow suit. We're also seeing additional privacy changes that impact tracking such as the iOS 14 software updates and the newly released GA4.
With all these existing and upcoming changes, one thing is very clear - marketers need to prepare for a 'cookie-less' future by creating a first-party data strategy that allows them to activate this data once third party cookies are officially phased out. Those that invest in building their first party owned audiences and activating them will have an insurmountable competitive advantage over those who don't. First party data has always been here, it just hasn't had it's time to shine - until now!
What should I do?
The good news is that every business has and continues to collect first party data across multiple sources. The pandemic has accelerated the growth in online shopping so now is the perfect time to turn those new 'rented' audiences from third party platforms into first party owned audiences.
Your first party data touch points fall into two buckets essentially; customer data and business data. All of these first party data points can be leveraged within an integrated digital strategy. Some examples of these data points include:
Customer Data
Actions, interests or behaviours on your website or app
Purchase history
Name
Email address
Demographics
Location
Company name
Occupation
Email activity
Surveys
Business Data
Product & category margins
Returns information
Stock levels
How to build a first party data strategy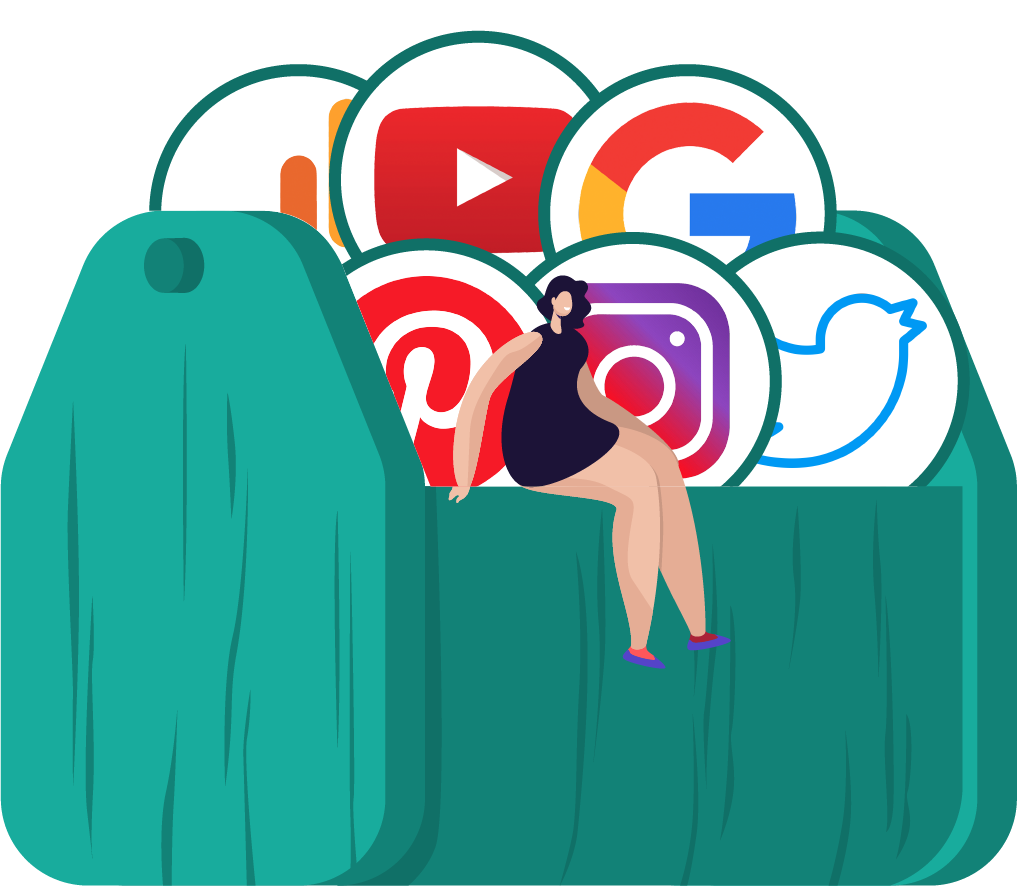 Now that you understand first party data, the next question to ask is, are you currently collecting yours in a strategic way? If you can't answer this, then it's likely that you don't have a first party data acquisition strategy in place. Fret not, we're here to help. We've outlined what you need to do to future proof your digital marketing against data and privacy changes.
Step One: Establish what first party data you're currently collecting and what data you need to start collecting
It's likely that you currently rely on third party platforms to overlay certain customer details for targeting or analytics. An example of this might be demographics (age, gender etc.). Once you've identified what these customer details are that you are not currently collecting but need to boost your marketing efforts, update your website sign up forms to include these fields. For example, include a location field in your email signup form if it's important for you to know this.
Step Two: Build your first party audience list in a privacy-safe way
Now you might be thinking, "ah sure if the website forms include 10+ fields to fill out, that'll kill sign ups altogether".
And you're dead right.
There's nothing worse than a drawn out sign up process that asks for your life story. Whether your sign up form is for creating an account, signing up for emails or attending a webinar, the goal is always the same - have as many people sign up as possible. So keep forms simple.
Ask yourself "at each stage of the customer journey, what information do I really need?".
You can always collect additional information as they engage more with your website, content or emails. Clearly communicate the value of providing their personal information and be transparent about how you will use it. Whether it's to receive a discount code, download a report or attend an event, make it clear that filling this form out is worth their time.
Step Three: Activate this valuable data across digital marketing channels.
From your own data, create audiences perfectly tailored to each channel and then use them to create personalised and highly targeted experiences that acquire new customers and drive retention.
At the top of the funnel, use this data to create lookalike audiences to increase reach. Drive conversions by sending targeted ads to your owned audiences or by sending triggered-based emails, for example, a cart abandonment email. Bring a customer back to the website again and again by sending relevant emails to their stage of the customer journey.
Email is more important now than ever before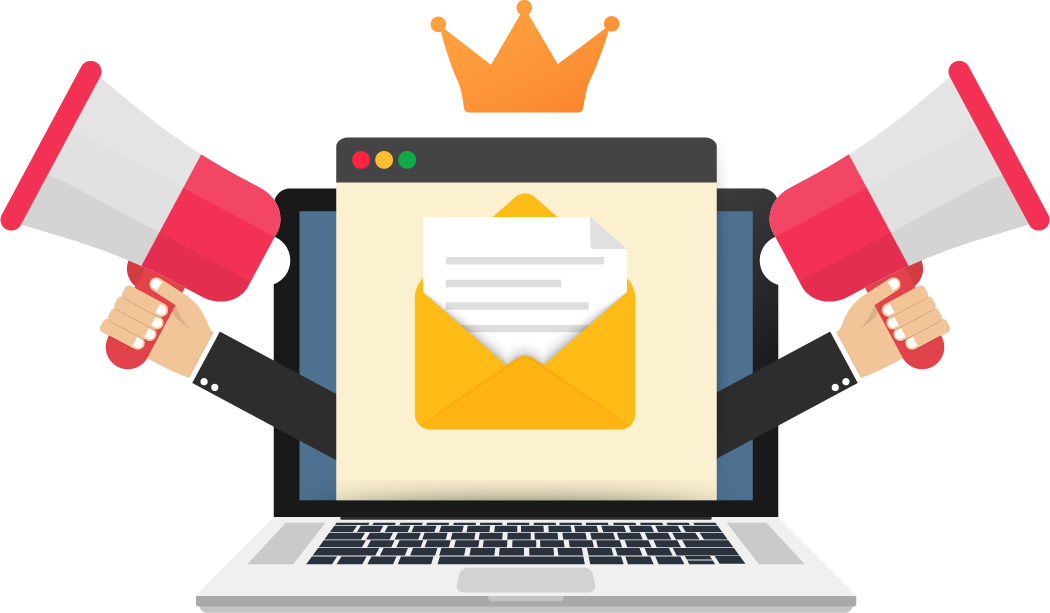 Hopefully it's clear now that your first party data is your most valuable asset in your digital marketing toolkit.
And let's be clear, there is no better first party piece of data than the email address and there's no more effective way to use that email address than utilising the email channel.
Email is a one-to-one connection with your customers. When a customer opts-in to receive your emails, not only are they expressing interest in hearing from you in the future but they are also providing valuable information that will allow you to tailor marketing activity to their online shopping experience.
Our 2020 KPI report highlighted that email remains one of the top performing channels for generating traffic and revenue. So if you're wondering if email is still a worthwhile investment, this is your wake up call.
Continue to use email list building tactics to build this first party list but then make sure to create an effective email marketing programme that allows you to deepen the relationship with this audience and increase customer retention. Use email to address challenges such as retaining customers who are at risk of churning, drive repeat purchases, reduce cart abandonment, increase brand loyalty and upsell or cross-sell using purchasing data.
So are you ready for this new digital ecosystem?
Wolfgang Essential Takeaway
We're moving towards a privacy-first world online. Third-party cookies will eventually be phased out by all web browsers and we can expect greater privacy regulations down the line that will emphasise data transparency.
First party data is becoming the most valuable asset digital marketers have in their toolkit and is more critical now than ever before.
Those who act now to define their perfect audiences on a channel level and then use this criteria to build out their first party customer lists will be better placed to activate this data across all channels for targeting, reporting and campaign measurement.
Continue to build strong relationships with consumers but instead of using data from external sources, start using your own data to strengthen these relationships.
Invest in a successful email marketing programme to retain customers and enrich first-party data.
Of course, Wolfgang's team of Email Marketing and Automation Specialists are on hand to help you with this so don't hesitate to contact us if you're interested in establishing your first party data strategy or unleashing the unrivaled ROI of email marketing.
Share This Article