By Iulian Grecu on 1 Dec 2020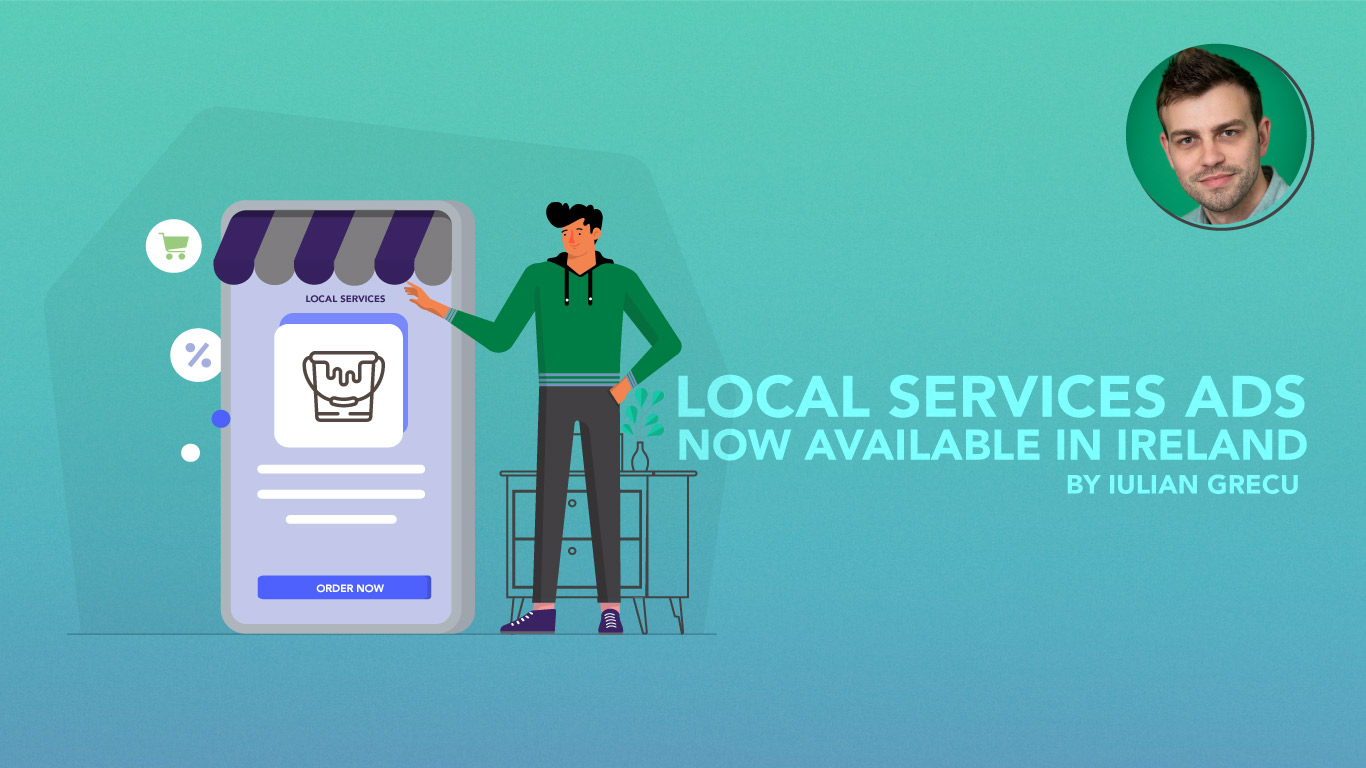 One of Google's newest platforms launching in Ireland is Local Services Ads.
This is a separate platform to Google Ads, similar to Google My Business, it's self-service and it's a great way to supplement lead generation for your business.
If you are a local business, you'll be able to capture leads through a new ad type and pay only if the person has contacted you directly through the local services ad (pay for conversions model).
Google Guaranteed Provider
Each local business successfully enrolled in the programme will get the Google Guaranteed badge, which is a great way to earn the trust of new customers.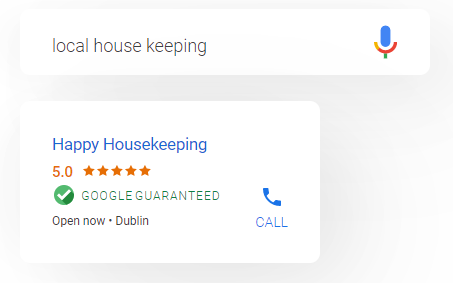 Google will ensure that your company meets local license and insurance requirements.
Ads will show locally
When someone near your business is looking for your products, they will see an ad. They can contact you directly from the ad and book an appointment for a particular date. Google doesn't support booking forms in Ireland (yet), so the only booking method will be via phone call.
Reviews are important - customers will still be able to read reviews about your company.
Control your budget
Local Services Ads works within the budget you have. You can increase your budget at any time if you need more leads, reduce it, or even pause the ads for certain days.
In the example below, we'll estimate the budget required for a plumber to get 100 leads: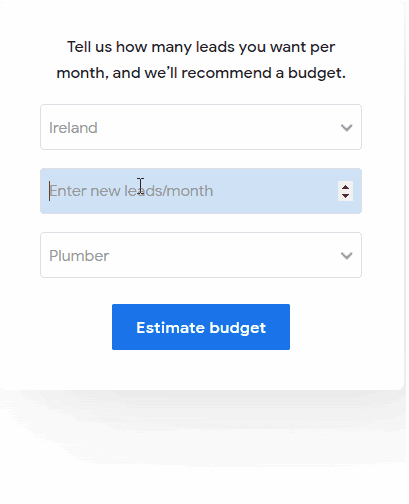 As you can see, the cost can be much lower than what you're currently paying by generating leads with your website. Of course, you can still use Google Ads, SEO campaigns, social media and other types of platforms to generate traffic to your website, but Local Services Ads can be a great way to supplement your lead volume.
Supported Industries In Ireland:
Appliance Repair
Carpet Cleaning
Electrician
Garage door pro
House Cleaner
HVAC
Junk removal
Lawn care
Mover
Pest control
Plumber
Roofer
Tree service
Water damage
Window cleaner
Window repair
Get started now
You can get started with Local Services Ads by visiting https://ads.google.com/local-services-ads/ and applying to join the programme.
Share This Article