By Kevin Moore on 6 Jul 2017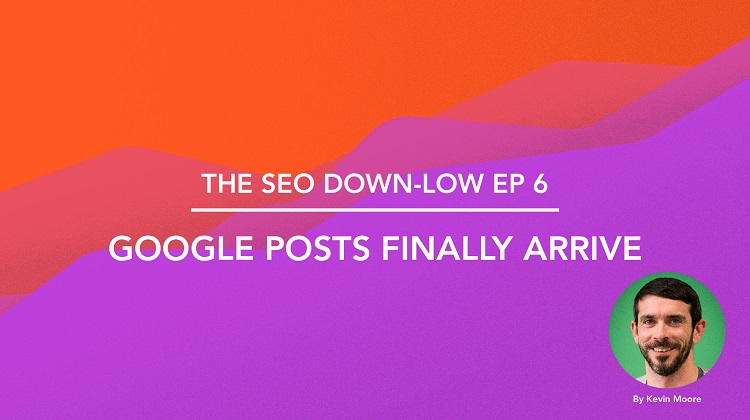 So, here we are, halfway through the year, the Summer Solstice has come and gone and the evenings are getting shorter. Fear not, pop the kettle on and get that warm mug of cappuccino on, it's time for your monthly instalment of SEO updates and innovations from Wolfgang Digital.
As we trawl through the SERPs on a daily basis, we have stumbled upon some crackers for you this month. This is a light-hearted Down Low with some real treats to put some sunshine on your face!
Google Posts Finally Arrive
SearchVIU – Awesome New SEO Tool
Google Analytics New Homepage
SEO – The Movie
Google Easter Egg 2017 – Fidget Spinner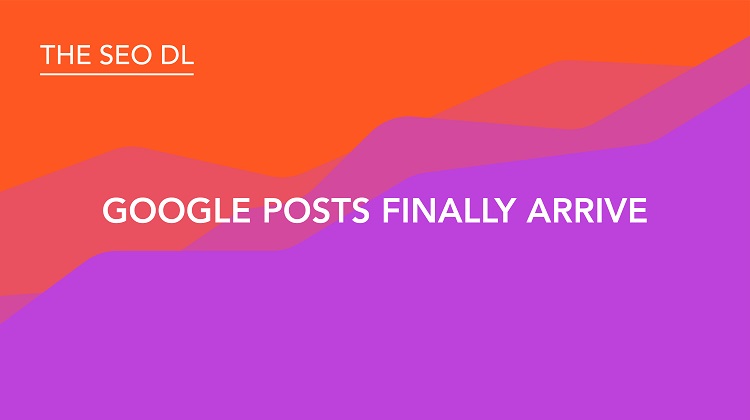 Google Posts Finally Arrive
For those of you who have faithfully signed your business up to Google My Business (GMB) way back in 2014, the benefits are really starting to roll in. Google appears to have put some extra resources into the GMB product lately. One of the best features to roll out is the much anticipated Google Posts.
We first wrote about Google Posts back in the in the March edition of the SEO Down Low when they were being tested in the US and Brazil. Well fast forward 3 months and they have been released globally.
How do you publish Google Posts?
Here is a step by step guide to publishing Google Posts.
Create or claim your branded GMB page
Login to your GMB account
Click Posts in the left side menu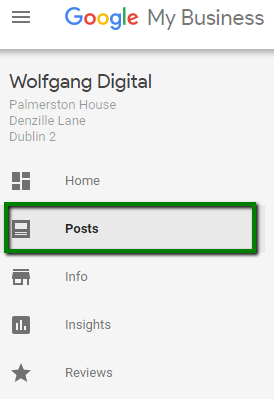 Write your post (must be between 100 and 300 words)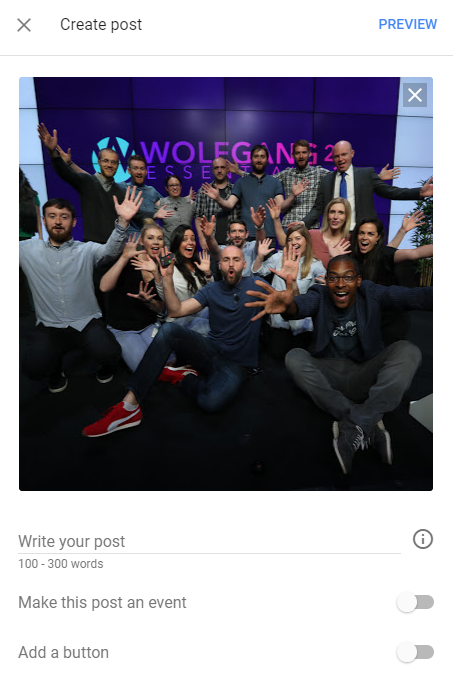 Choose whether to make the Post an event (or not)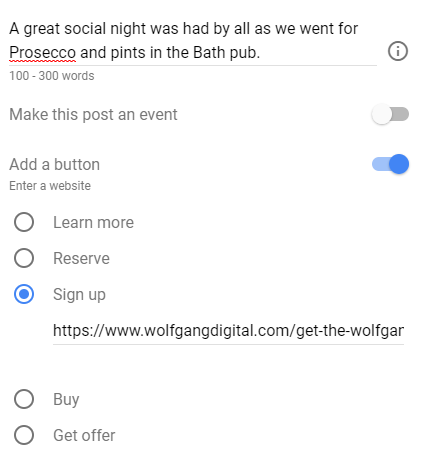 Add one of these CTA buttons​
Learn more
Reserve
Sign up
Buy
Get offer
Preview Post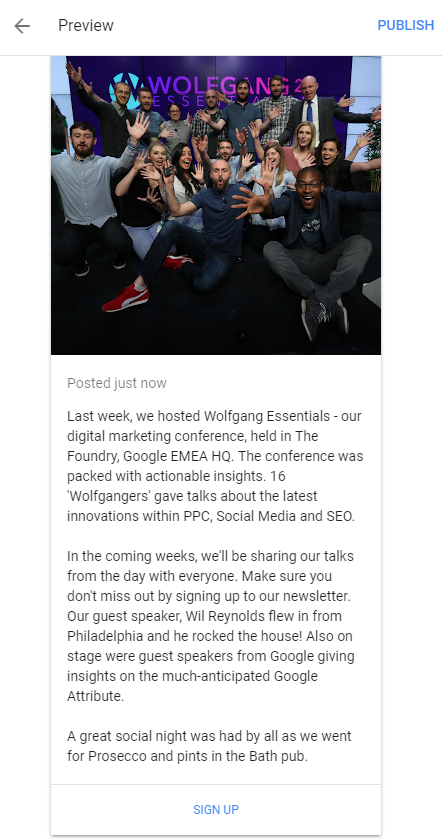 Hit publish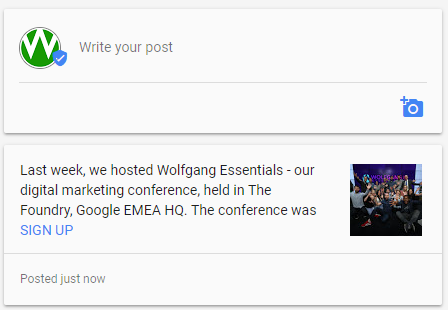 This is such a new innovation and offers savvy digital marketers a great first mover advantage, using the free Google suite to your own advantage. We tested out Google Posts and found that posts have a one week shelf life, and will be removed from the SERPs, according to Google 'to keep them current'. Only events due to kick off after the 7 days will remain live for longer.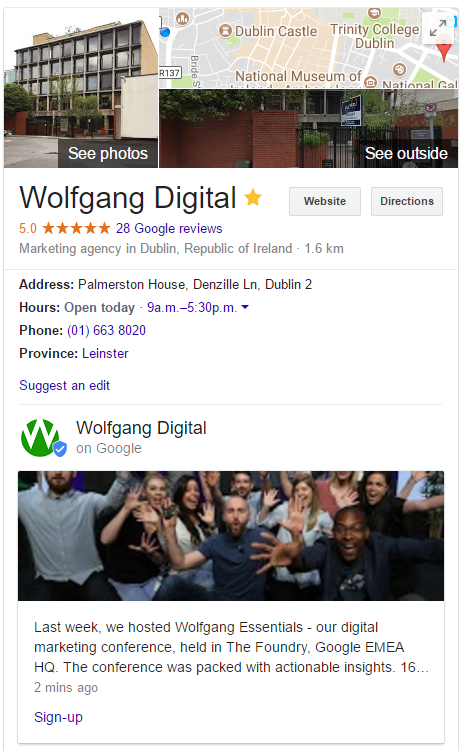 There you have it, Ireland's first Google Post in the wild!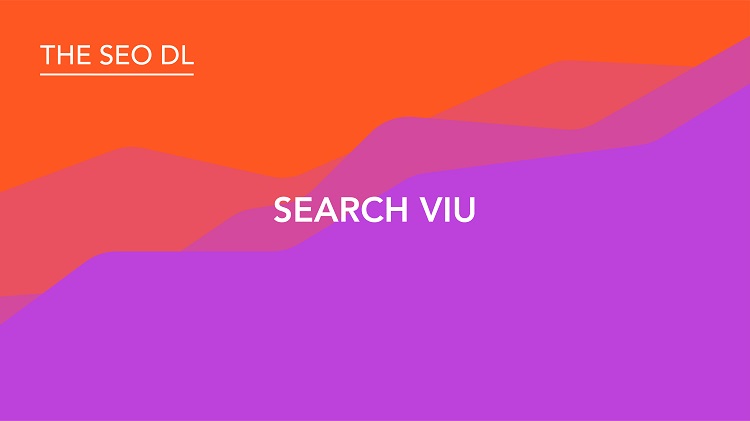 searchVIU – Awesome New SEO Tool
We have written recently about the importance of hiring a world class SEO agency to support you through any site migration as an essential requirement. And with that in mind Wolfgang's SEO team have partnered up with an international SEO legend Eoghan Henn, from Rebelytics to beta test a beast of an SEO tool designed to remove time consuming, and extensive, manual work out of the process.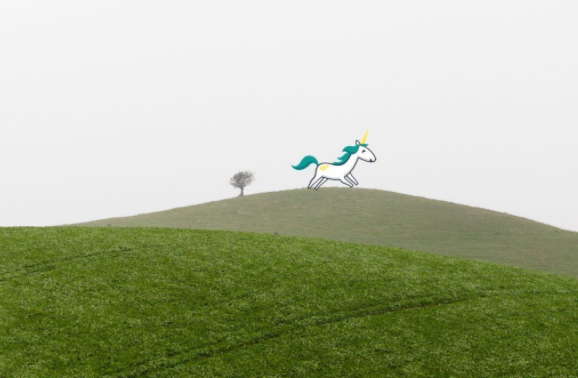 searchVIU is a brand spanking new SEO tool that supports businesses and digital agencies like Wolfgang Digital with website migrations, relaunches and redesigns. This tool crawls the current live website and the staging environment of the new website and imports additional data from Google Search Console and Google Analytics.
By performing indepth analysis of the data collected in the crawl, it can identify problems with the staging environment that could lead to SEO performance losses after the launch of the new website. searchVIU checks if all of the content that is currently driving organic search traffic is available on the new website, if all of the important keywords are still in the right places, and if important landing pages have lost any relevant internal links.
It is also possible to generate automatic redirect suggestions for the website migration and to test the redirects that have already been set up in the staging environment. All in all, searchVIU helps inhouse SEO teams, web design agencies and SEO agencies lower the risk that site migrations and redesigns pose for the SEO performance of a website.
We are big fans at Wolfgang.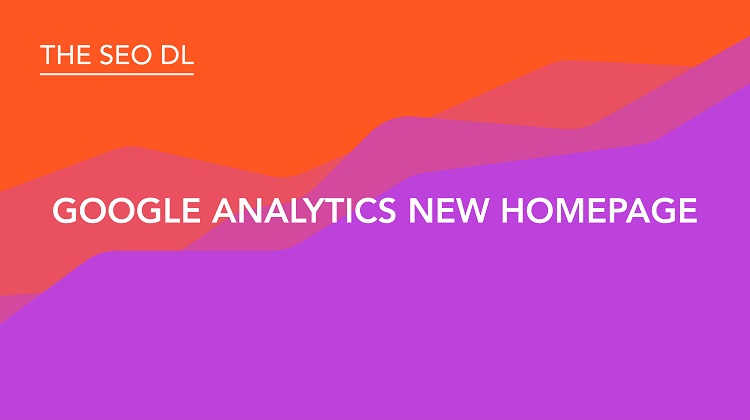 Google Analytics New Home Screen
If you dive into Google Analytics on a daily basis, you may have noticed something exciting when you enter it first. Yes, you are not going mad, Google Analytics have added a slick new home page packed full of sexy graphs and diagrams, presenting your data in a sleek new console style dashboard.
As of mid-June only 50% of Google Analytics accounts are blessed with the new dash, but as Google operate at super duper lightening speeds, relax, you will be enjoying the new visual feast very soon.
The new @googleanalytics Home is now available to 50% of Google Analytics users, selected randomly. pic.twitter.com/K3Y9uyTD3w
— Ajay Nainani (@ajayn23) June 15, 2017
Like all changes made by Google, tests are conducted on random accounts, we see tests running all the time, some, however, like this end up rolling out as a new feature.
The data that is displayed, is essentially the core information that you want to see as soon as you enter Analytics including:
Traffic over a selected time period
Active users right now
Top active pages
Revenue over a period of time
Conversion rate over a period of time
Sessions over a period of time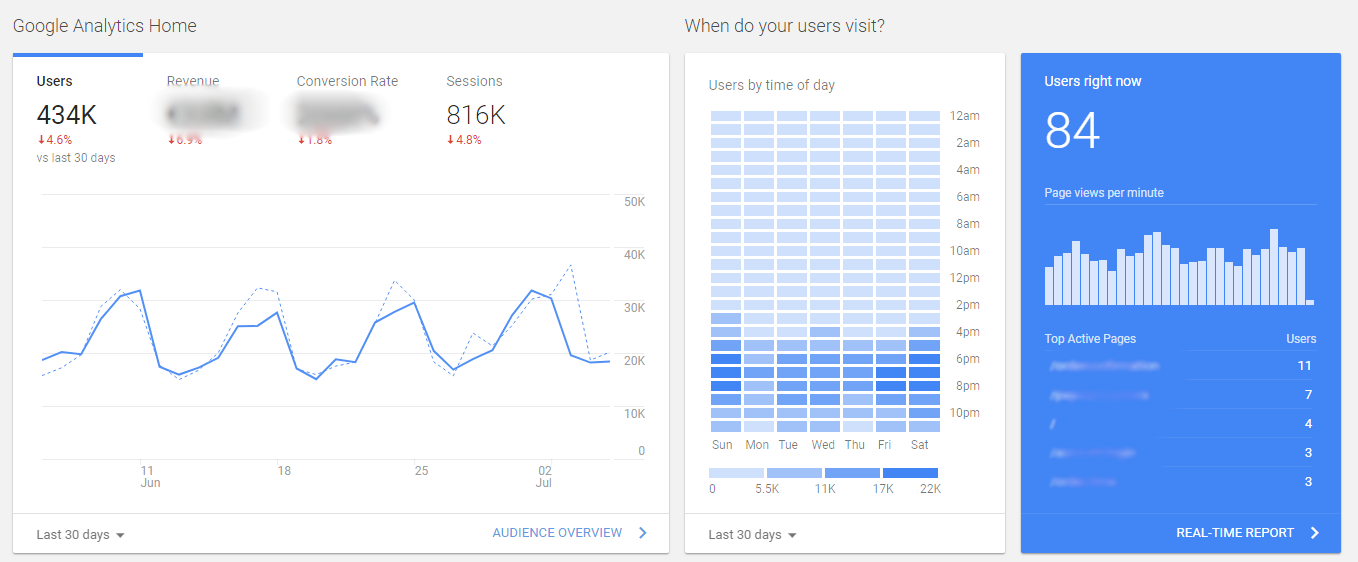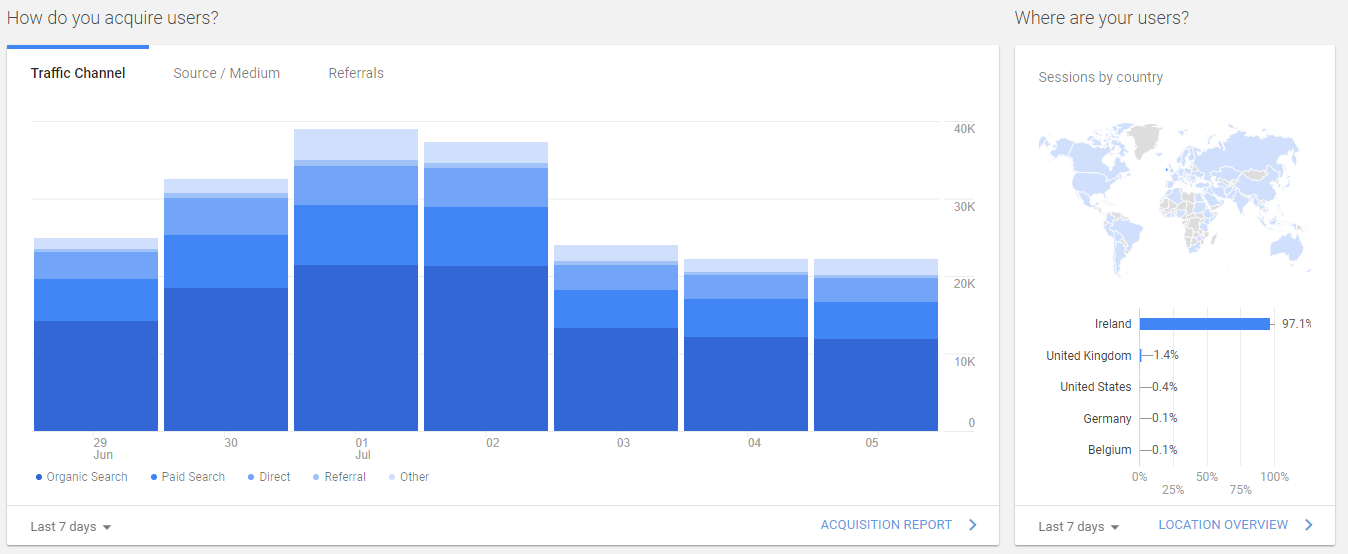 Google Analytics continue their epic journey helping their customers understand their website data.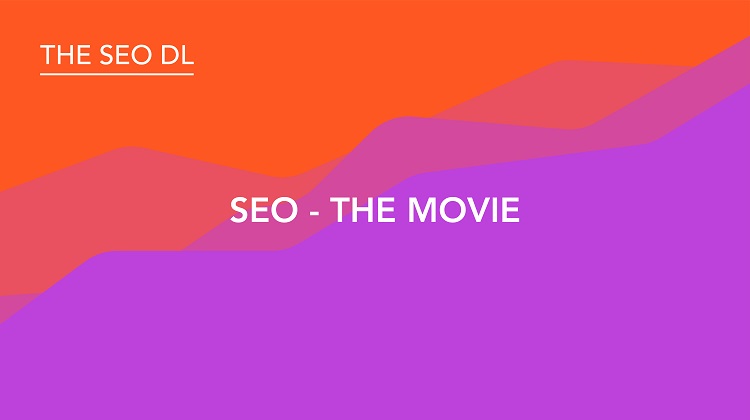 SEO The Movie
So from the home screen in Google Analytics to the silver screen. SEO has now got its very own feature film. Next stop the Oscars! I kid you not, 'SEO – The Movie' has just been released and has a star studded cast of SEO evangelists. You can check out the full SEO Movie here:
John Lincoln, CEO at Ignite Visibility, a leading SEO Agency in California decided that the 20 year history of SEO needed to be documented offering a platform for some of the major players in Search Engine Optimisation to tell their stories, some of which will blow your mind.
Some of the major SEO personalities that feature are absolute must follows if your into keeping up with search:
Danny Sullivan
Rand Fishkin
Eric Enge
Jill Whalen
Rae Hoffman
John Muller
Aleyda Solis
Wil Reynolds
Brian Dean
Bruce Clay
Cyrus Shepard
Bill Slawski and more
The movie covers the early days of SEO when people were "spammin and jamming," affiliates vs. main stream, black hat vs. white hat, and the unique and often rocky stories of the industry's pioneers, how Matt Cutts changed the industry, the history of Google updates and even has commentary on the future of SEO from the industry's top minds.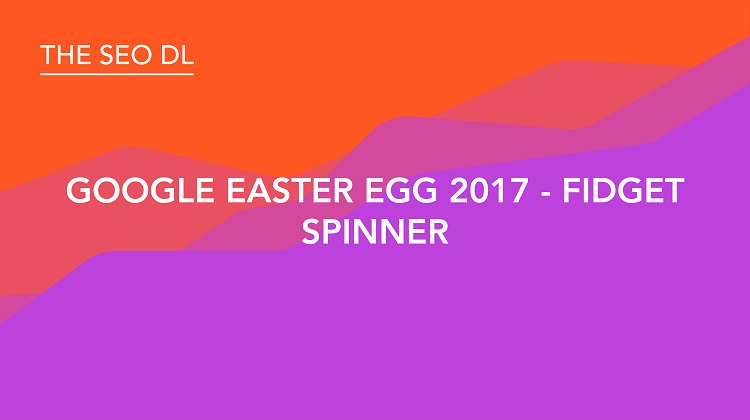 Google Fidget Spinner
Google have rocked up a little late to the party with their 2017 Easter Egg, their very own 'Featured Snippet' Fidget Spinner!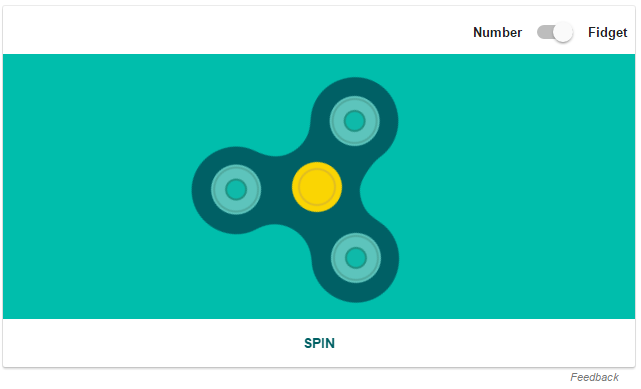 Simply search for 'Fidget Spinner' in Google and you will receive your very own virtual Fidget Spinner. You can also change it to a spinning number wheel and get some practice in for when you hit Vegas!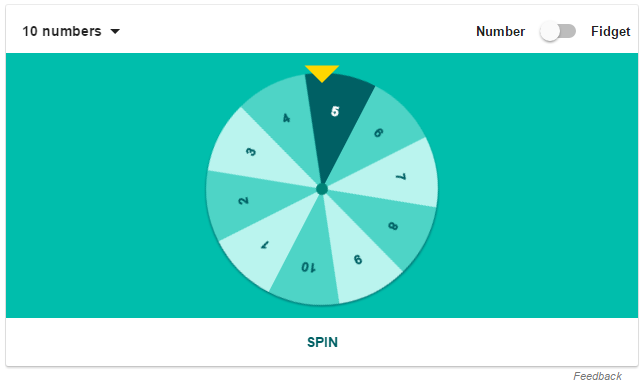 Well, there you have it, the sixth instalment of the SEO Down Low for 2017 and when you look back through the first half of the year, it becomes very clear that the Search Engines and in particular Google are like Chameleons, forever morphing and changing but it's all for the better.
We hope you enjoyed this post and we would love to answer any questions you might have in the comments below.
(Disclaimer - We did not receive any favours from Google for this particular Google heavy post – not even the removal of 'Not provided' from Analytics!)
Share This Article