In the Media
Wolfgang Digital is frequently featured in the national and international media. Here are some examples:
Irish Independent – Online betting is by far the costliest catchphrase for Irish Google advertisers

July 6th 2016 - Woflgang Digital, a digital-marketing agency which handles 2pc of all of Ireland's e-commerce business, says that advertisers will pay more to appear in search results for "online betting" than almost anything else - some €40.69 per click. Read more here.
---
AdWorld - Wolfgang Digital Wins Grand Prix at The Drum's Search Awards

June 10th, 2016 - Wolfgang Digital and Littlewoods Ireland have won the Grand Prix at the UK Search awards which are organised by the marketing publication The Drum. Read more here.
---
The Drum Search Awards - The Winners are Revealed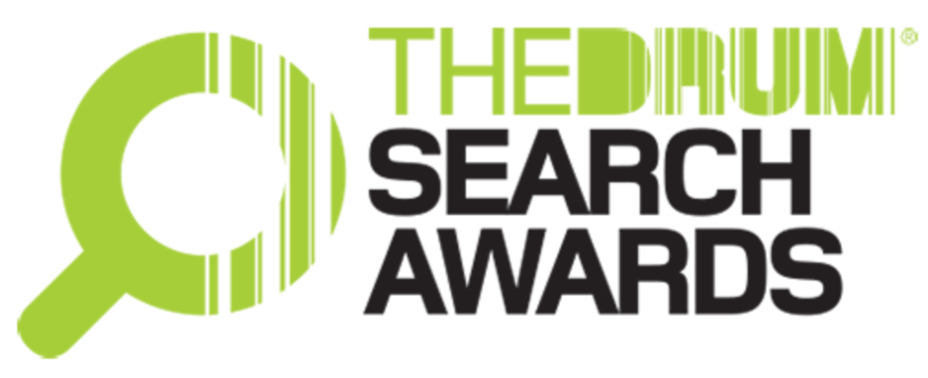 June 9th, 2016 - Impressing the panel and taking home the Grand Prix was Wolfgang Digital for their work with Littlewoods Ireland. Read more here.
---
PPC Hero - Calculate Your Research Online Purchase Offline (ROPO) Conversion Rate

May 30th, 2016 - In this post, we will examine AdWords and Analytics data already available to you that could help you get an estimate of the value of in-store sales that started online. Read more here.
---
AdWorld - Wolfgang Digital and Mediaworks win at European Search Awards

May 6th, 2016 - Wolfgang Digital picked up three golds on the night in the Best Use of Search in the Retail category for client Brown Thomas while it also picked up the gold in the Best Use of Social Media in Search category for the Irish online clothing retailer, iClothing.com. The agency, which is headed up by Alan Coleman, also won Best Small PPC Agency of the Year. Read more here.
---
Moz.com - Facebook vs Youtube: Which Side of the Video Battle Should You Join?

April 13th, 2016 - Let's analyze the numbers and try to settle the "Facebook vs YouTube" video battle once and for all! Read more here.
---
The Irish Times - Marketing agency apologises over sex toy ad in 'brand battle'

March 25th 2016 - Wolfgang Digital chief Alan Coleman described it as 'a digital marketing dance-off'. Read more here.
---
The Irish Times - Mobile glistens in 'golden quarter' for retail

January 28th, 2016 - 'Black Friday' played big part in revenue growth for 2015, Wolfgang Digital finds. Read more here.
---
Moz.com - In-SERP Conversions: Dawn of the 100% Conversion Rate?


December 23rd, 2015 - By now, we're all pretty used to Knowledge Graph results in the SERPs. But what could it mean when Google offers the ability to make a purchase, a call, book an appointment, or otherwise convert customers within those results? In this video blog, Alan Coleman speculates about a potential 100% conversion rate in the SERPs and raises the question of Google's role in an increasingly app-centric world. Read more here.
---
Moz.com - The day remarketing changed forever

December 16th, 2015 - Today, we're talking about June 25th, 2015: the day Google AdWords changed forever to allow Analytics remarketing audiences to be available for advertisers on search. Read more here.
---
The Irish Times - More 'mobile moments', fewer 'swirly icons' in the Irish e-commerce experience

1 October, 2015 - Traffic to Irish e-commerce websites increased 28 per cent year on year in the second quarter, with mobile's share of traffic leaping while tablet's share stood still, the latest study from marketing agency Wolfgang Digital shows. Read more here.
---
Silicon Republic - Average spend online in Ireland up 62pc (infographic)

30 September - There has been a stark rise in traffic towards Irish businesses' online services, with average spend rising in kind. The main growth seems to be in mobile, with it eating into desktop share to now make up 37pc of all browsing – the traffic figures in general are up 28pc. Read more here.
---
AdWorld - Wolfgang Digital Expansion to Create 50 New Jobs

18 September, 2015 - The Dublin-based digital agency Wolfgang Digital has announced a major expansion of its workforce with the creation of an additional 50 jobs. Read more here.
---
Business ETC/The Journal.ie - Why these award-winning Irish digital marketeers set up a secret sex shop

15 September, 2015 - Wolfgang Digital announced plans to hire 50 staff today – here's how they got there. Read more here.
---
Moz.com - 8 Ways Content Marketers Can Hack Facebook Multi-Product Ads

7 July, 2015 - Guest Post by Alan Coleman. The trick most content marketers are missing. Creating great content is the first half of success in content marketing. Getting quality content read by, and amplified to, a relevant audience is the oft overlooked second half of success. Read more here.
---
Silicon Republic - Irish online economy absolutely skyrocketing
6 May, 2015 - The Irish e-commerce industry is undergoing immense growth, with consumer spend up more than a half on this time last year. The 53pc rise comes on the back of a 26pc rise in website traffic, with average spend, obviously, increasing significantly. -> Irish online economy absolutely skyrocketing.
---
The Irish Times - How do Irish ecommerce companies fare abroad?
29 April, 2015 - The statistic that as much as 75 per cent of the money that people in Ireland spend online goes to overseas companies has been "doing the rounds" for some time now, notes Alan Coleman of Wolfgang Digital. But what about the opposite figure? -> How do Irish ecommerce companies fare abroad?
---
AdWorld - Wolfgang Digital Wins Grand Prix at European Search Awards

8 May, 2015 - The Dublin-based digital agency, Wolfgang Digital won the Grand Prix at the European Search Awards for its work with UNICEF. The agency also took home the "Best Use of Search in the Third Sector" award for the same campaign. Read more here.
---
Krank.ie - Ireland Dominates at 2015 European Search Awards
23 April, 2015 - Dublin based digital agency Wolfgang Digital were the big winners on the night. Their 'Just Like Joe' campaign, which was set up to help protect legally invisible children from exploitation, for UNICEF Ireland won the award for 'Best Use of Search – Third Sector', the award category designated for campaigns related to charities and non-profits. -> Ireland Dominates at 2015 EU Search Awards.
---
The Irish Times - Frontend at the forefront in Digital Media Awards

27 February, 2015 - Newcomers Wolfgang Digital also came away with a formidable haul of DMA statuettes…A series of their digital marketing studies have featured in outlets such as Forbes and Moz, and an impressed panel of judges awarded them the Big Data Award, Best Company Using Digital and Best Agency. Read more here.
---
The Irish Times - Consumers are still hesitant about making mobile ecommerce transactions despite surge in traffic

29 January, 2015 - Mobile traffic on Irish ecommerce sites may have surged 52 per cent last year, but consumers remain relatively hesitant to make transactions on mobile devices. Read more here.
---
Moz.com - E-Commerce KPI Study: There's (Finally) a Benchmark for That

15 January, 2015 - Guest Post by Alan Coleman. Data in the hands of even the savviest marketer is useless without a context to evaluate its performance against competitors or the industry at large. Which is why we need benchmarks. Through benchmarking, marketers can contextualise data to identify under-performing elements and amplify what is over-performing. Read more here.
---
The Irish Independent - A manic Monday Christmas cyber shopping spree
30 November, 2014 - Startling new figures reveal we have embraced one-click shopping - spending a massive €6bn online this year. That's up an astonishing 44pc on 2013, according to the Irish Digital Consumer Report. -> A manic Monday Christmas cyber shopping spree
---
The Irish Times - Facebook lags Google for generating e-commerce traffic, study finds

13 November, 2014 - Display ad revenues will soon migrate in its direction, says Wolfgang Digital. Read more here.
---
The Journal - Irish consumers are spending 50% more online than last year
24 August 2014 - Online shopping by Irish consumers has jumped by 51% in the last year. Read more here.
---
The Irish Times - 'Tale of two extremes' in e-commerce study as winning companies disrupt and grow

21 August, 2014 - Businesses with outdated online strategies are being left behind, Wolfgang Digital says. Read more here.
---
The Sunday Business Post - McElhinneys study offers insight into ROPO effect

15 June, 2014 - Google announces upcoming research online purchase offline analytics. In the meantime Irish retailer McElhinneys conducts its own study which finds 66% of sales happen in store after online research. McElhinneys represented Ireland in the European E-Commerce awards in Barcelona on June 17th.
---
The Guardian - Why every digital marketing agency should try running their own sex shop.

27 February, 2014 - An Irish digital marketing agency decided to improve its service by becoming its own customer. CEO Alan Coleman explains. Read more here.
---
RTÉ News at One - Face Recognition Technology To Target Shoppers

10 February,2014 - Alan discussed the new technology being used by the likes of Tesco to better understand their audience and deliver more personalised ads.
---
The Guardian – Content Marketing Strategies and ROI for B2C Marketers

29 January, 2014 – We were delighted to take part in an online discussion on Content Marketing on the Guardian. The discussion brought a range of experts from different disciplines together and resulted in a variety of topics being discussed. Here's a summary of what was discussed -> Content Marketing on The Guardian
---
The Sunday Business Post - Online retail revenue increases by 25 per cent

26 January, 2014 - We analysed online revenues of 20 Irish websites (spanning retail, travel and charity). We found that online revenue in 2013 was up 17 per cent on 2012. Average retail (or 'e-tail') revenue was up 25 per cent last year, and increased by 42 per cent in the fourth quarter. The full analysis featured in the Sunday Business Post.
---
Silicon Republic - Facebook news feed ads 51 times more likely to be clicked than display ads – study
24 January, 2014 - A study we conducted on Facebook Ad CTRs was featured on Silicon Republic the day after we published the results of our study on our blog. Our findings reflect a similar study by AdRoll last year, which concluded that news feed ads were 49 times more likely to generate clicks than display ads. Read the article here: Facebook news feed ads 51 times more likely to be clicked than display ads – study
---
Newstalk - Digital Marketing Series - Search Engine Optimisation and Advertising in association with FCR Media

5 October, 2013 - Bobby Kerr discusses Search Engine Optimisation and Search Engine Advertising with Anthony Quigley co-founder of the Digital Marketing Institute, and Alan Coleman CEO of Wolfgang Digital. Listen to the podcast here: Search Engine Optimisation and Advertising in association with FCR Media.
---
The Irish Times - Google Dublin holds ecommerce event for advertisers and agencies

27 September, 2013 - Google is holding an event for more than 150 advertisers and agencies in its Dublin headquarters today in a bid to convince Irish companies that they can become the next Asos – the British online fashion retailer that is smashing sales and profit forecasts.
Read more here.
---
Broadsheet.ie - The damn careless hipsters at Wolfgang Digital miss their bike.

1 August, 2013 - We came into work today at Wolfgang Digital to find that one of our beloved Wolfgang fixies was stolen last night. Read more here.
---
Morning Ireland - REPORT: Smart Phones Being Used For Lost And Found Purposes

6 August, 2013 - RTÉ's Mark O'Flynn reports on how smart phones are being used for lost and found purposes. Our CEO, Alan Coleman puts smartphone ownership into perspective, and highlights how recent developments in social media can help in finding lost property. Listen to the podcast here (piece five): Smart phones being used for lost and found purposes .
---
Sunday Business Post - Real Views: Capitalise on the internet and reap rewards
28 April, 2013 - We hear a lot about learning from failure these days. But I think modelling success is a far more worthwhile exercise.
It is important to analyse the factors that contribute to an award win, a strong financial quarter, a well-received presentation, even a successful long-distance swim in the sea.
Understanding how to integrate these factors into the next project is a key skill for any entrepreneur. It is well-documented that three-quarters of the money spent online in Ireland is going overseas.
While Irish consumers have been quick to move their lives online, Irish businesses have generally been slow to follow. The high street is blaming its falling revenues on the recession but, in reality, the recession is only half the story.
---
Sunday Business Post - Best in Class Honoured at Annual Awards
17 March 2013 - The 600 leading players in the Irish digital media industry gathered earlier this month to celebrate the tenth annual Samsung Digital Media Awards, held at the Convention Centre Dublin. A record number of entries were received this year, reflecting the growth of the sector and demonstrating how critical and the digital medium has become to organisations from SMEs and NGOs to multinationals. In acknowledgement of the growing level of interest and entries, the number of categories in this year's Samsung Digital Media Awards was expanded to 25. An exciting addition to this year's line-up was the Trailblazers Award, which was presented to the Dublin-based Digital Marketing Institute. The award is presented to a company which has helped showcase Ireland on the international stage. The Digital Marketing Institute recently signed a €3 million contract with the largest training body in Asia – NIIT India – to offer digital marketing education overseas. Some 25,000 students in India will be up-skilled in this area over the next three years. Ian Dodson, chief executive officer with the Digital Marketing Institute, said he was delighted to accept the inaugural Trailblazers Award on behalf of the institute. "It is a true honour to be recognised in this way at the Samsung Digital Media Awards, such a prestigious event in the annual business calendar. Our vision is to offer cutting-edge, career-focused training programmes in the emerging areas of the knowledge society, and we believe that, with our expertise in certification and training, we can create a globally competitive workforce for the digital marketing industry."
Alan Coleman is chief executive of Wolfgang Digital Read this and more in the Sunday Business Post Digital Edition

---
Newstalk - Down To Business - Preparing Your Business For Online Shopping

21 October, 2013 - This piece features Alan Coleman and includes a discussion which revolves around preparing your business for Christmas shopping online.
---
RTE TV - The Business
March 30, 2012 - Alan talks to RTE's George Lee on 'The business' about Voya, and how "there is no recession online".
---
Sunday Independent - Specialising in Google AdWords
Alan Coleman founded specialist Google AdWords agency OnlineAdvertising.ie three years ago, after the post graduate course in digital marketing he planned to take was unexpectedly cancelled. Undeterred, he decided to set up his own online advertising agency. "Despite the course getting scrapped, I knew that digital marketing was going to be essential for the future success of any Irish business, online or offline," he said.
---
Online ad changes drive rise in click-through rates
With search advertising retaining its dominant share of the online market, one agency capitalizing on its appeal is Google AdWords specialists Wolfgang Digital. It has increased its headcount from three to seven so far in 2012 and expects to employ a total of 12 by the end of the year. Changes in Google's privacy policy introduced on March 1st, has fuelled further growth in the search advertising market, says Wolfgang's chief executive Alan Coleman. "We've seen click-through rates increase dramatically, in some cases doubling." The new consolidated privacy policy means that private data collected by one Google service can be shared with its platforms, including You Tube and Gmail, facilitating more targeted advertisements. Developments such as Google's Ad Preferences Manager will also help digital marketing evolve. Coleman believes, as consumers can ask Google to stop showing them advertisements for irrelevant products. "People's perception towards advertising will swing from seeing it as mental pollution to a useful service" he says. Coleman forecasts that the agency, which until recently was called OnlineAdvertising.ie, will double its staff to 25 next year. It's hiring policy reflects the greater desirability of data analytics skills in today's recruitment market. "We actually don't hire marketers we hire people with very strong maths and analytical ability." "Digital marketing platforms such as Google AdWords and Facebook are built by engineers, so it makes sense to recruit and train people who think like engineers."
---
Irish Marketing Journal - Bring On The Specialists

ln February, a small agency called Wolfgang Digital(OnlineAdvertising.ie) won the Gold Medal for the Best Digital Advertising Agency at the Digital Media Awards 2011. The significance of this award is manifold and has exciting implications for the paid search industry in Ireland. Wolfgang Digital is a stand-alone, paid search-only agency. They don't do anything else. At the time I met with its owner, Alan Coleman and it had 18 clients (as you are reading this, that number is increasing). lts success is documented and acknowledged by its clients and by Google, which will be publishing two success stories for Wolfgang Digital clients in the coming months. One could argue that Wolfgang Digital has the best business model for paid search in our industry. It charges by the hour. There are no flat fees and it does not take a percentage of the media spend. Short of hiring a paid search position in-house, this is the only way that paid search support will work to achieve the best possible results. As it is seeing massive increases in sales and conversion rates for its clients, it is also looking at performance-based billing models - which will be a win-win for the agency and its clients. Every Wednesday, the agency cocoons itself away from client inquiries and conducts a 'learning day' to keep up with the multiplicity of changes Google makes to its search platforms. Google makes changes to its system about once every three days. If your search account managers aren't keeping up with those changes, you're losing valuable resources for your campaigns - and these guys understand the value of learning in spades - and so do its clients. lf your search campaigns aren't currently availing of things like ad extensions, automatic tools or if you don't know that Google just removed the ability to manually target ad position, your search provider isn't keeping up with the sweeping changes Google has made over the last few months - and it's costing your campaigns in ways you haven't yet recognized. While Wolfgang Digital is making its mark and having an impact with its client base, the recognition it received at the Digital Media Awards is as much about the industry itself as it is about its agency. That the judging panel for the Digital Media Awards recognised the significance of this business model as well as the success it achieved is a very welcome sign that Ireland 'gets it'-which is of great importance now more than ever before. Even though Wolfgang Digital is a rival to my own business, I am so impressed with its work, its ethics and its results, that I could not help but champion this agency because it is a great benefit to the online market in Ireland – and the more this market grows the better it is for everyone involved.
---
The Sunday Business Post – Online Ad Agency Makes Light Of The Recession
Alan Coleman went into business after a Post Graduated course in Digital Marketing that he had planned to take was scrapped due to lack of interest. Now, less than four years later, his company, Onlineadvertising.ie, has grown so much that he has over 40 international campaigns running. Last week, they won the gold medal for Best Digital Advertising Agency in DMAs (Digital Media Awards). Based at the media cube at Dun Laoghaire, Coleman offers clients a full range of online advertising services, and his firm is a specialist Google AdWords agency. "I had a few businesses before," said Coleman. "I sold smoothies at festivals around Ireland, and I had a lunch delivering service. Then I saw the potential for business online. There is no recession online, and I am shouting this from rooftops. "The recession is purely offline phenomenon. Online markets are growing by double digits every year. Visa reported that online transactions grew by 34% last year, which is massive growth, " he said. "What we have seen with our e-commerce clients is that they are doing very well with their campaigns and getting great returns for their investments. "That's not surprising, but what is surprising is the number of offline businesses tapping into the online growth and doing some really great business." Coleman, who took on a full time employee last year, has introduced new "acquisition technology" into online campaigns, meaning that advertisement costs are paid for based directly on sales. "What's amazing about online advertising is that every single element of a campaign is measured – every time someone has seen or clicked on an add, or is on a site. And every time a sale is made, it's measured too, so we can now track sales back to the first time that an ad has been seen," he said.
---
Silicon Republic - The Buzz Hut sets up shop online
Moving business entirely online has allowed Dublin-based outdoor toy retailer The Buzz Hut to change its business model from wholesale to direct sales, growing the company in the process. Since setting up the company to accept online payments last October, the company now records most of its sales in export markets; some 90pc currently originates in the UK and the company plans to expand its export business into other markets, including France, Belgium and Germany. The Buzz Hut appointed online advertising agency onlineadvertising.ie to manage the Adwords campaign, which has allowed the company to increase its customer database, grow online sales and attract new customers from European markets.
Thomas O'Leary, managing director of The Buzz Hut, said selling online helped to overcome the problems of being in the distribution side of the business. "One of the main business issues was the lack of cash flow," he said. "This is a problem for many wholesalers as there is a gap between delivery of goods and receiving payment coupled with high storage costs associated with the wholesale trade." O'Leary said that by selling directly to customers, the company could double its profit margins. "In addition, if I sold my products through the internet I wouldn't have the same amount of infrastructural costs like insurance, rent, labour costs, etc, that are associated with setting up a high street shop," he added. Keen to make the most of the Christmas market, The Buzz Hut made Google Adwords its main sales and marketing tool. Within six months, the company had realised a 204pc return on investment for its advertising spend. Volume sales of products increased, particularly pogo sticks, which had a conversion rate of more than 10 pc. Overall, the site saw an average conversion rate of 8.7pc across all products lines. One of the first changes onlineadvertising.ie introduced to O'Leary's online ad campaign was to add Google's conversion optimiser tool which allowed The Buzz Hut to set a target advertising cost to sell one unit of a product. The conversion optimiser then uses the data in the Adwords campaign to make sales at that price or less. According to Google, this gives advertisers a high degree of control over costs and return on investment. Alan Coleman of onlineadvertising.ie said features like this are not available in traditional print or broadcast advertising. "Google's conversion optimiser makes it possible for the advertiser to take a scientific approach to their advertising spend. The advertiser sets their target cost per acquisition and the system works to bring in sales at that price via their Google Adwords campaign. The conversion optimiser eliminates guess work and allows for profitable advertising campaigns."