By Alan Coleman on 22 Mar 2016
Statement and Apology Regarding Wolfgang Digital Advertising Standards Authority of Ireland Case
In many industries, you see competitors advertising on each other's brands on Google.
This Advertising Standards Authority of Ireland (ASAI) case taken by DPFOC against Wolfgang was a result of an inventive, if immature on my part, brand-bidding battle.
Wolfgang & DPFOC are rival digital marketing agencies.
There had been a bit of tit-for-tat with both agencies advertising on each other's brand.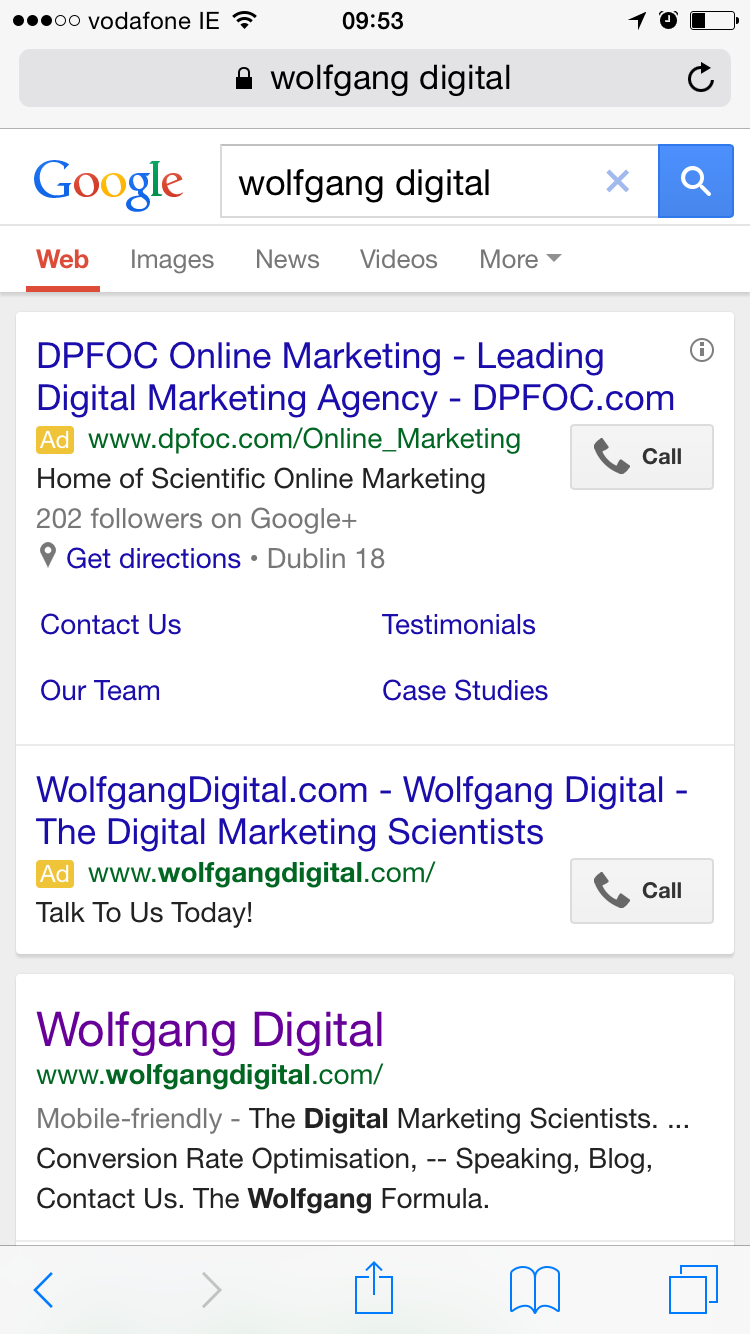 Via our spin off business www.thesexshop.ie (that's a whole other story), Wolfgang then invented and advertised a strap-on vibrating dildo called "The DiPFOC".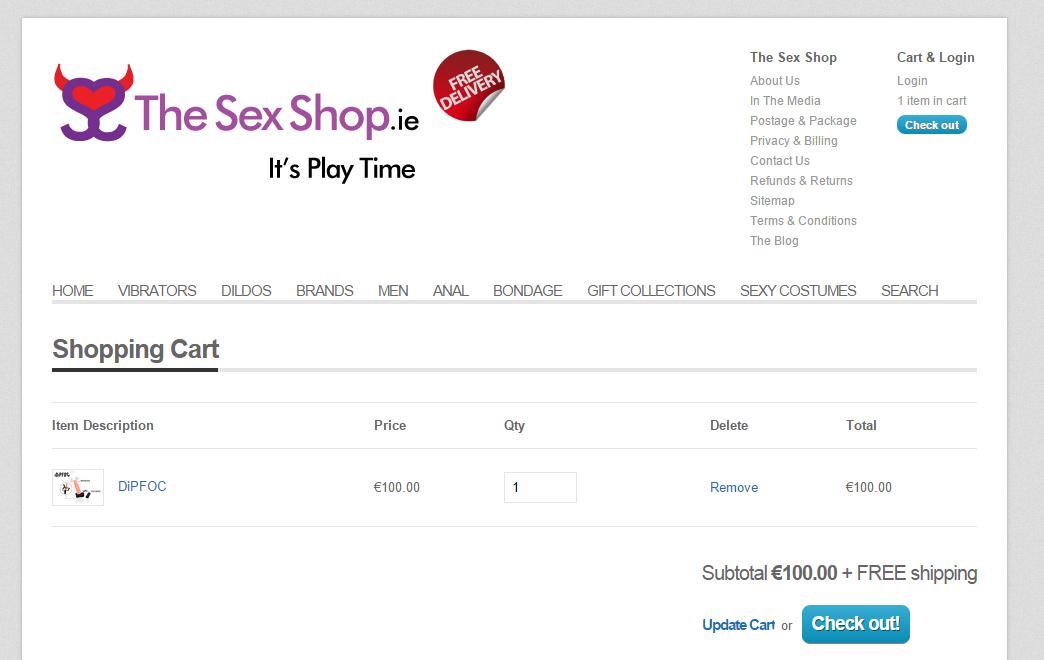 Shortly prior to this 'digital marketing dance-off' between the two agencies, Google had changed its policy on how it shows ads, broadening the scope by allowing ads to show for misspellings. This expanded the potential reach of ads but also increased the likelihood of a mistaken ad view.
So by us search marketing our new vibrating strap-on called "The DiPFOC", it was possible that searchers for "DPFOC" on Google would be exposed to the ad.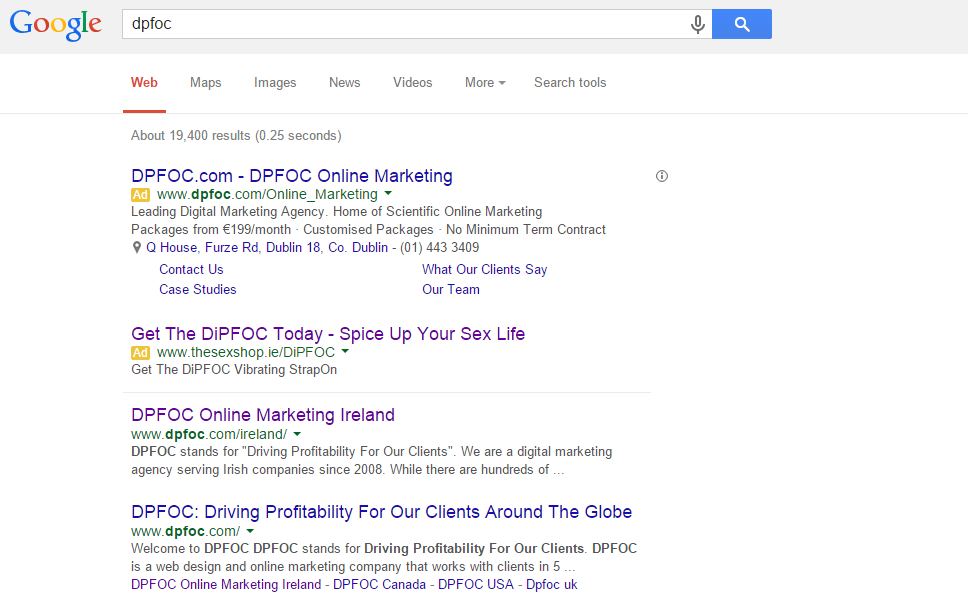 I must emphasise there was no harm intended by this, it was an immature joke that ended up going too far. The ads were up and down in a matter of hours. Effectively, the only people who saw them were Wolfgangers and DPFOCers. Beyond that, I hope it's unlikely that somebody would sit down all set to secure some SEO services only to blow their budget on a bundle of dildos.
We marketers obsess over our brands. Sometimes our passion spills over. Now that the fire of the 'brand battle' has dissipated, it's obvious to me I overstepped the mark here.
There are shady-operators aplenty in our industry, but DPFOC are among the good guys. They run a good business and do good digital marketing. I've apologised to them for the prank. As a gesture of remorse I've made a donation to the DPFOC partner charity.
Sincerely,
Alan Coleman
Share This Article