By Alan Coleman on 8 Jul 2019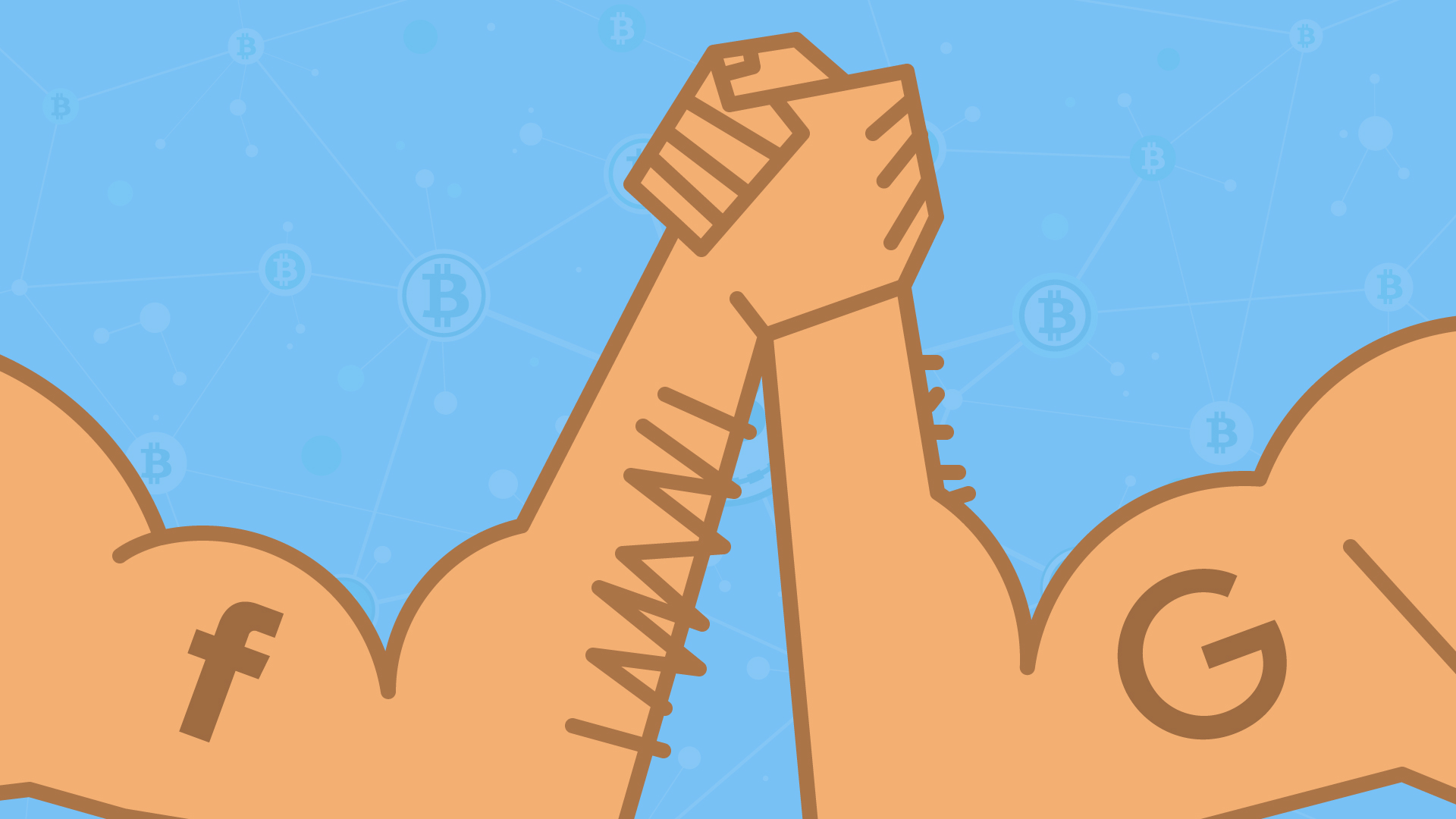 In this month's 'Battle of the Internet Giants', I'm taking a closer look at how the momentum has shifted back towards crypto in recent months, after Facebook reveal their cryptocurrency plans.
June was a fascinating month in the world of cryptocurrency. Why does this matter to you? If you are in e-commerce, the advent of crypto is not an "if", it's a "when", and more importantly, it's a "what"?!
Facebook announced their answer to the "what": Libra. Libra is a blockchain based digital coin that allows people to send funds or make purchases quicker and at less cost than with banks and credit cards. Libra is backed by Facebook, Paypal, Visa, Mastercard and Uber. It becomes available early next year.
Crypto Critic's
So far in 2019 Warren Buffet has changed his position on blockchain from "rat poison" to "ingenius". James Dimon CEO of JP Morgan in 2017 decried "cryptocurrencies are not a real thing" and went on to say Bitcoin is a "fraud" and people who buy it are "stupid". Fast forward 18 months and James is announcing the unique virtues of the "JPMCoin". BTW JP Morgan were among the biggest buyers of Bitcoin ETMs in the days after James' "fraud" protestations which deflated prices. How this isn't illegal is beyond me.
These recent moves signal the momentum shifting back towards crypto in 2019. 2017 saw "the peak of inflated expectations" and the subsequent crypto crash.The powers that be now accept the inevitability of blockchain based payments are struggling to find their place in the impending new reality. The fruits of their struggle will ease many of your online transaction pains.
Other news this month...
Last month Google rolled out a core algorithm update. They took the unusual step of signaling it was coming as they expected the impact to be noticeable. Get all the details on what's changing in your most important traffic source in our SEO Down Low.
Finally, June 2019 saw the first 5G services roll out in the UK. If you haven't seen it yet you gotta check out our recent Wolfgang Bites video on 5G; '2019 is the last year of the Internet as we know it'. Watch it here.
Share This Article