By Michaela Simpson on 26 Jul 2023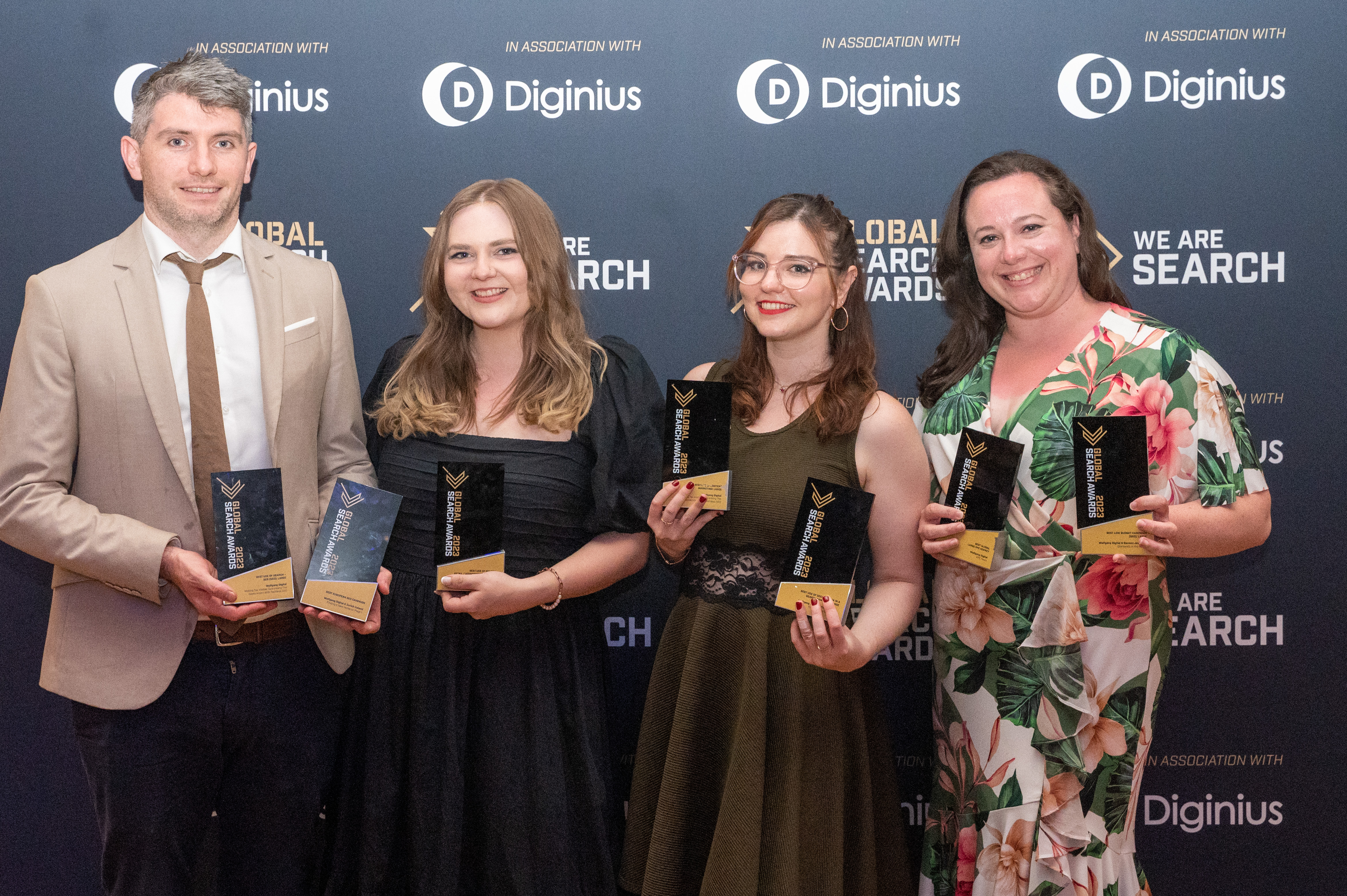 Just when we thought it couldn't get any better after winning Best Large PPC Agency at the European Search Awards... it did! Wolfgang has now been named as the Best Large PPC Agency at a global level picking up the big prize at the Global Search Awards this month.
We were also thrilled to pick up 6 other massive category wins alongside our clients:
The Global Search Awards celebrate the very best in PPC, SEO and Content Marketing from across the globe. A judging panel of industry leaders and experts follow a two-stage process to acknowledge and reward the best work in the industry.
'When we won Best Large PPC Agency at the European Search Awards earlier in the year it was hard to imagine it could be surpassed. I'm delighted for the team, especially the new management team who've worked tirelessly to overcome a challenging Covid period and keep us focused on doing our best for our clients, our people and the greater good. To get this recognition as a group is an amazing feeling. We'll enjoy the celebrations', said Head of PPC, Ed Murphy.
The full list of the Global Search Awards 2023 winners is available here.
Share This Article