By Michaela Simpson on 2 Jun 2023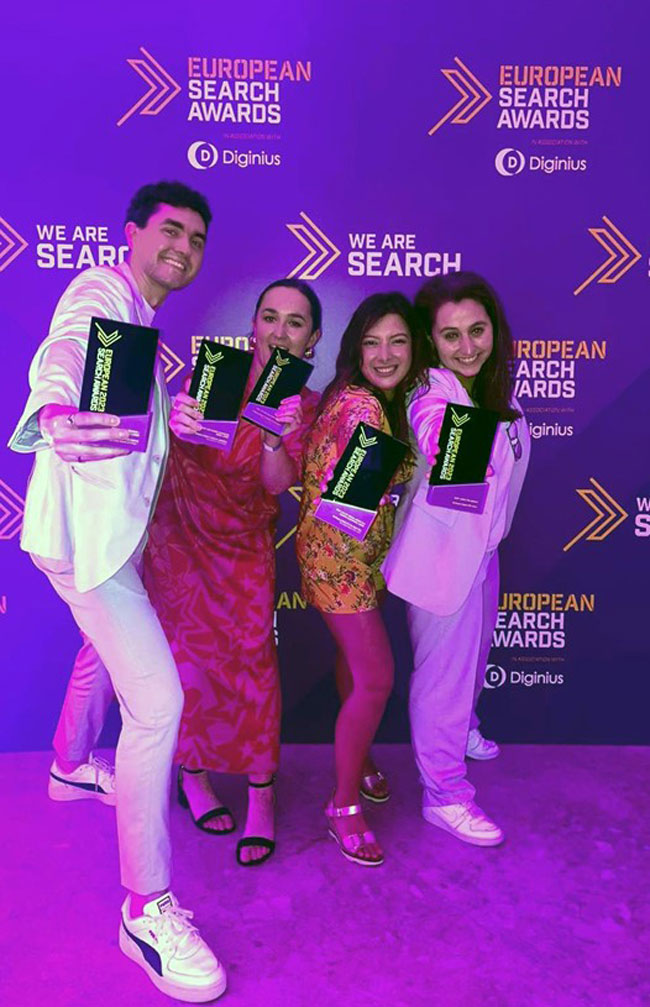 Wolfgang Digital was thrilled to bring home five awards from the European Search Awards 2023, including the coveted, Best Large PPC Agency award.
The other four awards included Best Integrated Campaign, Best Use of Search - Finance (SEO), Best Low Budget Campaign (SEO) and Best Use of Social Media in a Search Campaign. The awards were for our work with Zurich Ireland, Bannon Jewellers, Innopharma Education and The Night Sky. Intersport Elverys also won a Silver award in the Best Use of Social Media in a Search Campaign category.
Still enjoying the buzz of winning Best Large Agency at the Global Social Media Awards, Wolfgang Digital was thrilled to add a second international Best Agency award in 2023, this time for its PPC team.
"We're particularly proud of our best agency win and I'm over the moon for our PPC team. So much has changed in PPC over the last few years and our team has been fantastic at adapting, innovating and staying at the cutting edge as they strive to continue to deliver extraordinary growth for our clients," said our head of PPC, Ed Murphy.
As ever, we share case studies of all of our best work, including our award winning campaigns, so be sure to sign up to our newsletter here and get these straight to your inbox every month.
Share This Article