By Michaela Simpson on 28 Apr 2023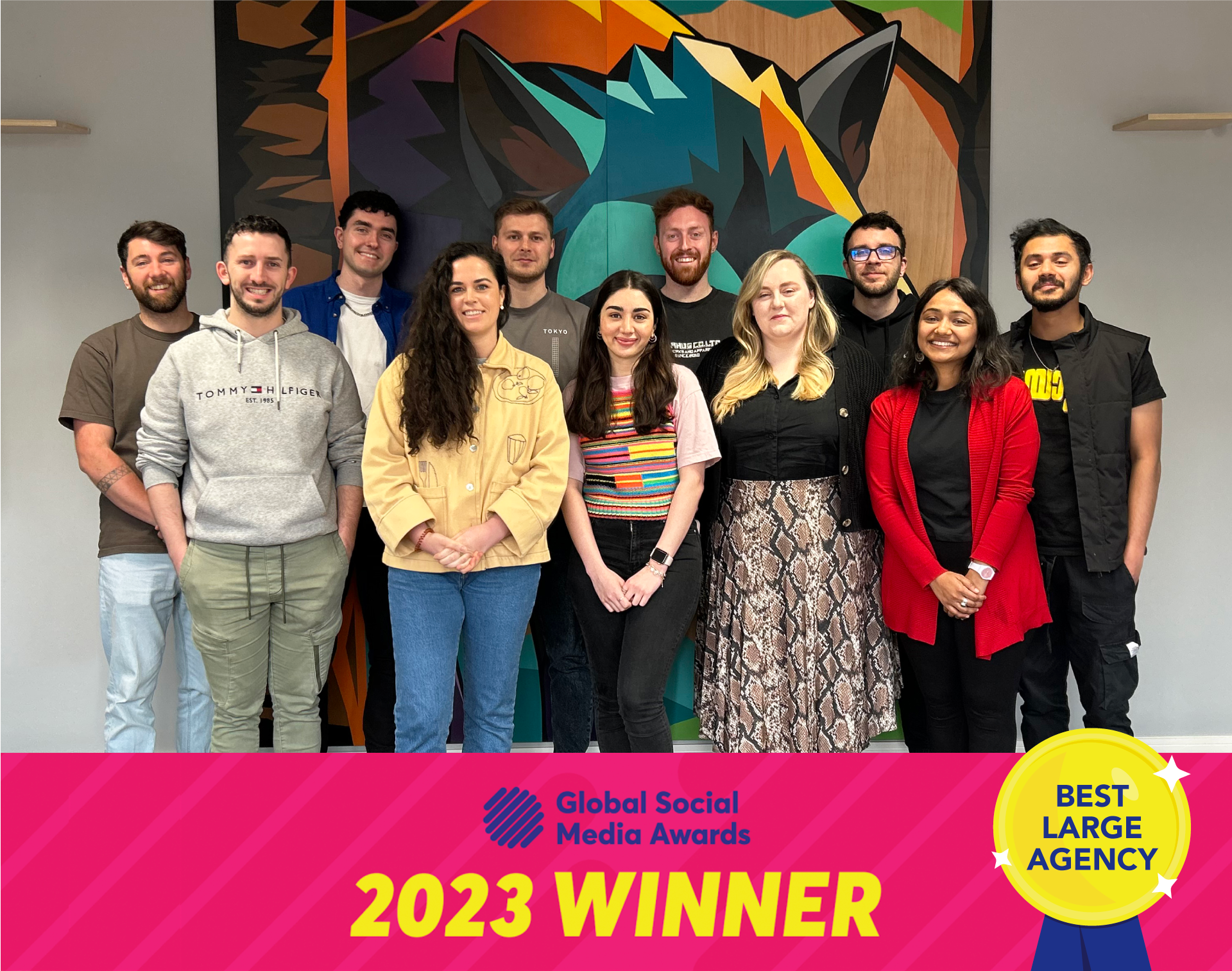 We are pinching ourselves after Wolfgang Digital was named Best Large Agency at the Global Social Media Awards 2023.
The Global Social Media Awards celebrate excellence in social media marketing, recognising agencies and brands that deliver outstanding results through innovation and creativity. Judged by an esteemed panel of industry leaders and experts, the awards followed a rigorous two-stage process to ensure that only the most deserving entries received recognition.
In addition to the Best Agency award, our work with BodySlims picked up Best Integrated Campaign while we also earned silver awards for Best Use of TikTok with Elverys, Best Long-Term Strategic Use of Social Media with BodySlims, and Best Direct Response Social Media Campaign with HomeSecure.
Upon announcing the Best Large Agency award, the judges praised the Wolfgang team's data-based approach, stating, "This agency was a clear winner for us. We were very impressed with their stellar use of metrics and data to support their recent work."
Roisin Linnie, Head of Social at Wolfgang Digital, said "Winning the Best Agency award at the Global Social Media Awards is an extraordinary achievement, and it's a testament to the dedication, expertise, and innovation of our team. In 2022, we adapted to the new reality of the social media world, with limited data and channel fragmentation. Our focus on performance, channel diversification, and integration has been pivotal in delivering best-in-class social campaigns. I feel incredibly fortunate to work alongside the brightest minds in social media marketing."
The full list of the Global Social Media Awards 2023 winners is available here.
And of course, if you want to work with the team, don't hesitate to contact us and tell us about your business challenge.
Share This Article