By Alan Coleman on 13 Jul 2018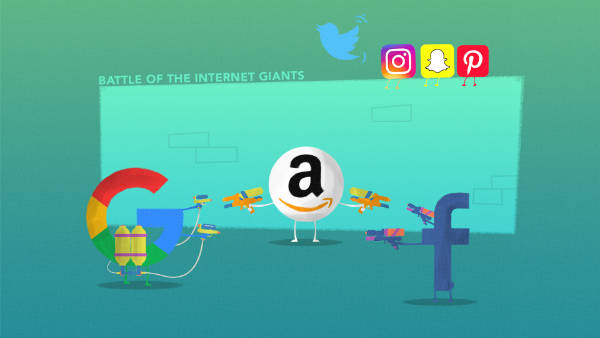 Amazon Prime Day 2018 falls across 16 and 17 July. There will be over 1,000,000 deals exclusively for Amazon Prime members. The inaugural Prime Day in 2015 generated just shy of $1 billion in revenue. The splurge had increased to $2.5 billion by 2017 making it Amazon's biggest day ever.
The Jeff Bezos Effect
Prime Day is a brilliant example of Jeff Bezos' genius. He has taken two major headaches for retailers, tackled them together and turned them into strategic strengths. Those issues are:
The July sales doldrums
Setting a customer loyalty scheme apart
While most retailers struggle to get customers to engage with their free loyalty schemes, Amazon actually asks consumers to pay to join their scheme. Those payments total $9 billion per year! In return, Amazon offers sizeable incentives such as preferential delivery and TV show streaming.
The major marketing play in getting customers to sign up for Prime is, of course, Amazon Prime Day, which takes place during the quietest of all retail months. This means that while the rest of the retail world is enduring the July doldrums, Amazon is racking up record revenues. These revenues feed the Amazon flywheel, increasing the Amazon fulfilment infrastructure making for even faster delivery times for all Amazon customers. Astonishing innovation from Genius Jeff. How on earth can bricks and mortar retailers compete with the Amazon juggernaut?
Google Has The Answer
Just like all online retailers, Amazon's Achilles heel is delivery. It takes time and is not always convenient for the customer. Google's recently announced a new enhanced "see what's in store" option as part of Google Shopping. This gives searchers greater access to local shops' in-store inventory, allowing them to simply stroll to a local shop and pick up their items immediately and hassle-free. Here's what that looks like: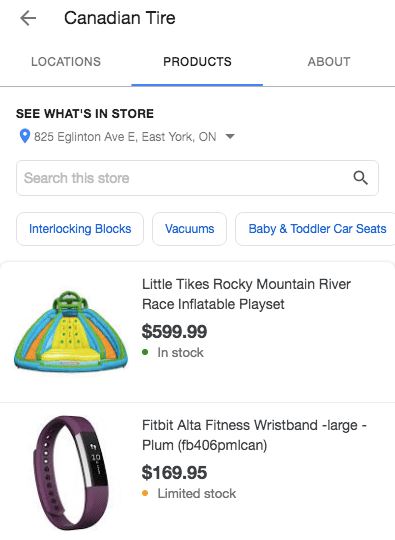 Google Shopping has been providing this inventory information for online shops for years. This innovation gives the searcher equal access to stock information for offline retailers, levelling the playing field. We all know that most meaningful purchases start with a search but we also know most meaningful purchases take place in a shop. This important innovation fills in a hefty information gap on that journey.
So while the Amazon juggernaut is closing in on owning 50% of the 9% of US retail revenue that is spent online, Google has just launched a drive to direct the other 91% of customers from search to a handy local high street shop.
This is getting really exciting folks. The more aggressively Amazon threatens Google, the harder Google innovates to impress the advertiser.
Share This Article