By Gavin Stafford on 9 Aug 2018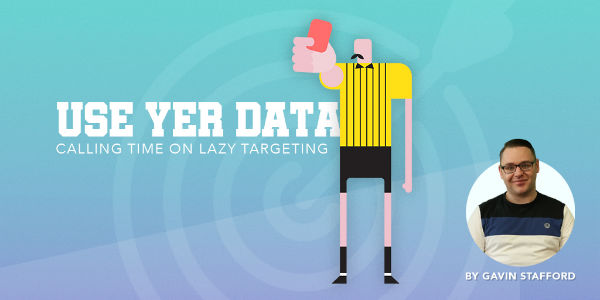 If you've ever run a Facebook ad, you'll be familiar with the wealth of ad targeting options available to you. Sometimes you'll be choosing from a drop-down menu, other times you'll be selecting demographic or geographic information. Then there are the times you need to get a little more creative and select interests by typing in and picking open-ended criteria. This is usually where "finger in the wind" prospecting starts as you poke around interests that you think your target audience will be interested in.
Let me explain why you should avoid this type of targeting, then show you how you can implement a simple, yet seriously powerful, data-led approach instead.
The Two Rules of Ad Targeting
For me, there are two simple rules of targeting that should always be adhered to in digital marketing.
Trust the data
Trust the machine (artificial intelligence/machine learning)
With the advent of machine learning and all that craic, trusting the machine has become more prominent in recent years. Google and Facebook have developed advertising tools like Smart Lists and various optimisation options, but as powerful as these innovations are, unfortunately, they're not always available to digital marketers with some innovations in limited BETA and others restricted geographically.
Trustworthy data, on the other hand, is almost always available. Now, from time to time, some of us might be guilty of not digging deep enough into that data to inform our decision making, or maybe ignoring it altogether. The only real excuse for this is laziness (or being extremely time poor). In an effort to eradicate the notion of "finger in the wind" targeting, I set about creating highly refined and matured audiences for a Zurich Life campaign which adhered to my two rules of digital targeting.
How to Find Insanely Useful Targeting Data
In order to find incredible targeting data, I didn't have to look too far at all. I started out using Facebook Page Insights. Here, you can find the demographics, location and interests of all your Facebook Page followers. If you have an advertising account, you'll be able to go one step further with Facebook Analytics and dig even deeper into the data.
But I didn't stop there.
You might have read an article by Gabriela and Peter recently where they discussed the power of In-Market Audiences. These audiences group together people who have displayed similar signals of intent to Google. Through a combination of Google AdWords and Analytics, I was able to find out what Zurich Life's site visitors are most interested in and then use this information for my Facebook targeting.
Why Bother With This Rigmarole?
In short, the reason you should do all of this is simple. It brings results. I know Roy Keane wasn't the first to coin this phrase when speaking about Saipan all those years ago, but it sums up my view on ad targeting; fail to prepare, prepare to fail.
If you don't put the effort in before starting your campaign, it's doomed from the get-go. Trawling around the data which is readily available to you in Facebook and Google can provide some golden nuggets of insight on your target audience. If you spend some time researching before you're decided upon your targeting options, I guarantee it will boost your results!
Time Flies: The Zurich Life Campaign
Zurich Life was running a really fun but extremely informative campaign which tapped into Irish nostalgia. Around the time of the big snow earlier this year, the campaign kicked off with a comedy classic:
The campaign was created to show how time flies, comparing beloved moments of recent Irish pop culture with how long ago the events took place. Can you believe the footage of the man slipping on the ice is already eight years old? With that timeline in mind, the key message then shifts to how much money you could have saved up in those eight years since the video went viral.
For Zurich Life, the goal was engagement.
Given we're in a World Cup year but Ireland would only be looking on from the stands, the Time Flies campaign brought everyone back to the 2012 European Championships in Poland and Ukraine. This particular leg of the campaign focused on the fact that saving €150 per month since the 2012 Euros would have you currently sitting on €12,662 in savings.
You can see why this campaign was a bit of fun but also hit home with how quickly your savings can rack up.
Using my hypothesis that the data we had could effectively inform targeting decisions, I split the campaign out into three separate ad groups:
Sports Fans
Facebook Analytics
Google In-Market Audiences
I also built audiences using Facebook's native targeting options:
Remarketing Video Viewers
Lookalikes
Here's how they all performed.
Sports Fans
Based on page insights and trends from other campaigns I developed a refined audience to hone in on the behaviours of Irish sports fans. I also used a brand new targeting feature which allowed us to target high engagers of soccer-related content on Facebook:

This group was the strongest performer achieving a unique CTR of 7.5%.
Facebook Page Insights and Analytics
Using the data which is readily available to any brand with a Facebook page, I created this ad group. This allowed us to delve into the social media mindset of an everyday consumer rather than creating audiences from guesswork. Facebook Analytics, which is available for some pages, let me dive just that little bit deeper into the data, so keep an eye out for that option in your account.
Again, this group performed extremely well and delivered a unique CTR of 6.7%
Google Analytics In-Market Audiences
For this audience, I delved into data from Google AdWords and Google Analytics. Using the In-Market audiences feature, I could see the precise products and services that Zurich Life's website visitors were actively searching for in Google. Armed with these insights, I created an audience within Facebook to integrate all available data.
This audience ended up achieving a unique CTR of 6.1%.
Remarketing Video Viewers
Given the Time Flies campaign was tapping into several different moments of Irish nostalgia through video, I created an audience to gather video viewers for each clip. I matured this audience by using it in every campaign with a view to bringing users on a journey throughout the series. The extraordinary unique CTR of 12.4% indicates that familiarity that users developed with the campaign.
Lookalikes
Wolfgang Digital was one of the earliest adopters of lookalike audiences. This is one of the targeting options where we trusted the machine over the data as this audience is built by Facebook and finds similar users to those who previously visited the Zurich Life Facebook page, viewed their videos or engaged with posts. This audience achieved a unique CTR of 7.8%.
Results: How Did We Fare?
All these numbers might look impressive to some and have no meaning to others. But along with a benchmark figure, I hope you can see why these are incredible results achieved with Zurich Life's Time Flies campaign. The average CTR on Facebook for the financial and insurance industries is between 0.56% and 1%.
In comparison, these data-based audiences achieved unique CTRs between 6.1% and 12.4%! A remarkable result which I completely attribute to leveraging the data which is readily available to nearly everyone running a Facebook page.
The Wolfgang Essential Takeaway
It's easy to fly through your targeting when creating Facebook Ads, by sticking your finger in the wind and trusting your gut. The honest truth is, if you're gunning for remarkable results, prioritise placing your trust in the data and the machine.
This approach is catching the eye of people in our industry too with the Time Flies campaign shortlisted for Best Content Marketing Award - Social, Best Content Marketing Award - Video Series, and Most Effective Use of Data & Insights at this year's Irish Content Marketing Awards.
If You Liked That...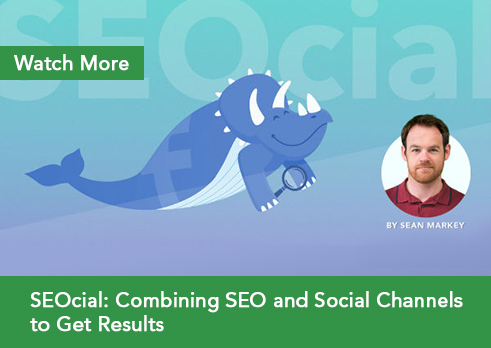 Share This Article