By Nicai de Guzman on 19 Nov 2021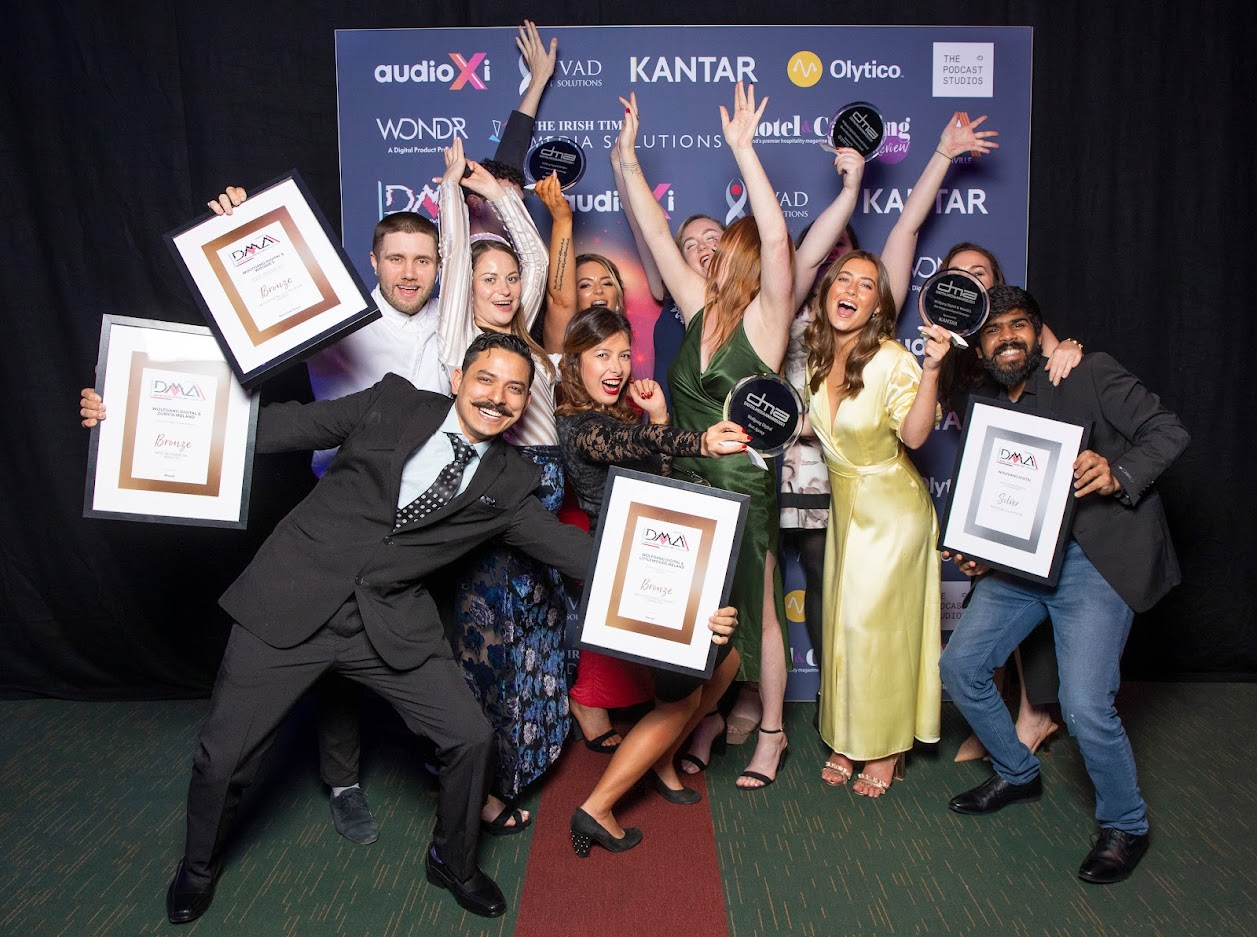 Now in their 18th year, the Digital Media Awards are the most prestigious digital media awards in Ireland. They are known for recognising creativity and innovation across multiple areas of an ever-evolving industry, which includes digital content creation, advertising and marketing, and more.
The 2021 Digital Media Awards was held at the Convention Centre on the 12th of November. Wolfgang Digital made DMA history taking home five trophies and becoming the first agency to win back to back "Best Agency " awards.
Wolfgang Digital topped the categories of Best Conversion Strategy, Retail & Consumer Goods, Integrated Digital Campaign, and Integrated Media Strategy:
Best Conversion Strategy with BodySlims for the entry "No Cookies? No Problem! How We Drove 1 Million Euro in 5 Months by Putting First Party Data First"
Best in Retail and Consumer Goods with Littlewoods Ireland, "From Fast Fashion to Slow Cookers"
Best Integrated Digital Campaign with Woodie's, "Woodie's, Woodie's, Woodie's, There's No Better ROI in DIY"
Best Integrated Media Strategy with Woodie's, "Woodie's, Woodie's, Woodie's, There's No Better ROI in DIY"
Brendan Almack, Managing Director of Wolfgang Digital, said that integration between the different teams and the clients was a key factor for the group's successful campaigns.
"We're over the moon with 5 trophies! A common theme of the campaigns that won was integration. This is testament to the effort and emphasis that our team has put on integrating work across all channels (online and offline). Another common theme was that the Wolfgangers on stage winning the awards all joined us as trainees years ago, and are now leading us into the next era of digital marketing. There's lots more to come from this group of legends!" Brendan Almack, MD
Wolfgang have launched an ambitious growth plan to double headcount. Check out our Careers page for job vacancies.
Share This Article