By Nicai de Guzman on 8 Apr 2022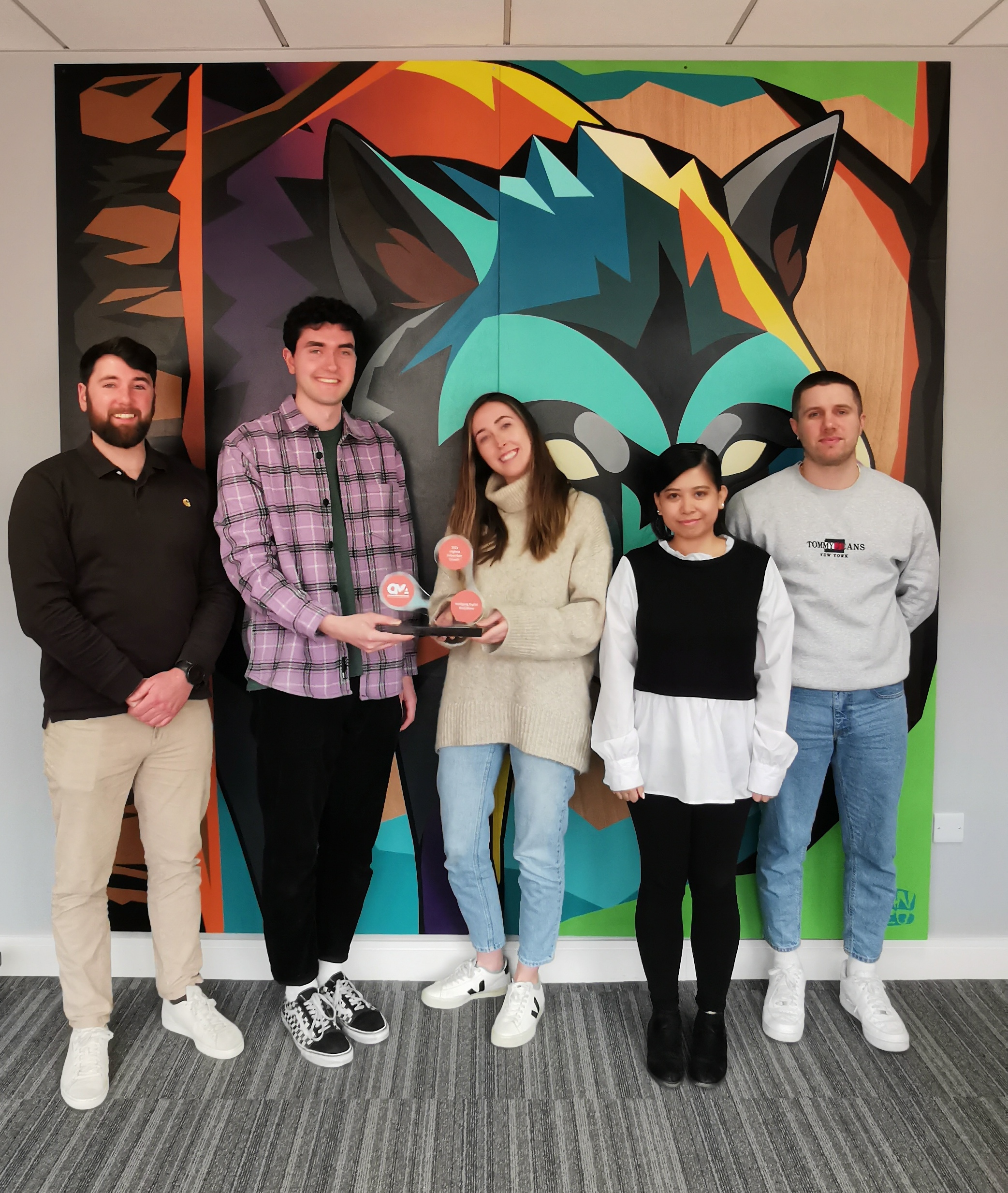 Months after Wolfgang Digital's win at the Content Marketing Awards 2021, the trophy has finally arrived on Dublin shores.
Back in July 2021, the Content Marketing Institute named Wolfgang Digital the winner for the "Highest Subscriber Growth" category for their work with Irish wellness company, BodySlims.
An integrated campaign helped the client grow its subscriber base by more than 3000%, a move that has proven useful for both the agency and the brand, in a changing digital landscape where third-party data is being phased out.
"We are delighted to win the CMA for Highest Subscriber Growth. This award recognises the exceptional level of first party data we achieved by leveraging social media. As we enter a cookie-less age of digital marketing, it's important now more than ever to invest in first party data strategies. We are very excited to be awarded on a global level for our killer first party data strategy for our client BodySlims!" - Mikie Flood, Client Lead for BodySlims
The Content Marketing Awards, facilitated by the prestigious Content Marketing Institute, are the largest and longest-running international content marketing awards program in the world. It celebrates agencies from all across the globe for exceptional work done in content creation, distribution, and innovation.
In 2021, a panel of judges reviewed nearly 1000 entries across 80+ categories to determine companies and clients executing content marketing excellence. A full list of winners is available at the Content Marketing Awards 2021 website.
After their much celebrated win at the CMAs, Wolfgang Digital and BodySlims continued to pick up more awards, including two European Content Marketing Awards, and "Best Conversion Strategy" at the Digital Media Awards.
Share This Article