By Luke Fitzgerald on 27 Oct 2017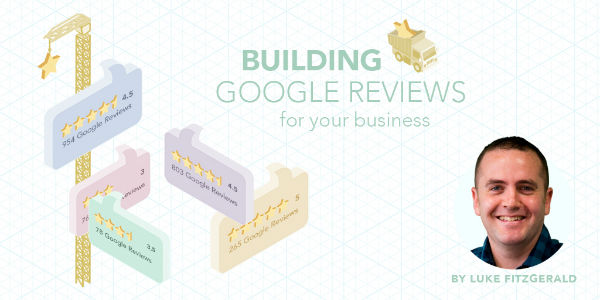 When it comes to SEO we generally believe it's good practice to adopt Google's products and services. While this may or may not help you rank, the likes of Google My Business and Google Reviews all add rich content to your site's appearance in SERPs. Better still, they also don't cost a penny.
Earlier this year, we made an appearance on Today FM's Sunday Business Show and we put out the call to SMEs to ask us some questions about building an online presence. The guys from Crazy Golf Hire had a great question about rich content in Google SERPs:
@SBSTodayfm @WolfgangDigital hi guys how do I get my website to appear on a google search such as the one in the attached pic? pic.twitter.com/hN2GWlEryr

— Crazy Golf Hire (@crazygolfirl) January 8, 2017
Honestly, half the battle in online is being curious and observant enough to spot an emerging trend and changes. Crazy Golf Hire was referring to Google's Knowledge Panel. One of the sources that feed the Knowledge Panel is Google My Business.
Google My Business
Google My Business is a great hub for the likes of businesses, charities, organisations and artists to feed information into Google. This is the primary source of data for Google Knowledge Panel and is also the reason Crazy Golf Hire didn't have as much rich content in SERPs as we did. So, that's what we advised them to do:
Hey @crazygolfirl @SBSTodayfm a great place to start is to set up a Google Plus Business page https://t.co/M9LDebwEGB ..

— Wolfgang Digital (@WolfgangDigital) January 9, 2017
SEO is usually all about the long game, but just eleven days later, Crazy Golf Hire got back in touch with us. This time, they were showing off their shiny rich SERP content:
loving our new google search result!! Thanks a mill guys pic.twitter.com/wVH1pkLjLL

— Crazy Golf Hire (@crazygolfirl) January 20, 2017
Since Google's Possum update the importance for businesses to have a Google My Business page has grown. It's now vital for any company that wants to compete in local search. Google's own research has shown that 66% of people perform a local search to either plan an activity or find information on products or services. Here's exactly what consumers are looking for when they perform a local search:
Getting your organisation onto Google My Business is pretty straightforward too. Head on over to Google's dedicated site and follow this four-step process.
Google Reviews
Another major element of Google's Knowledge Panel is dedicated to reviews. These can be from Google Reviews, the Big G's own review system or aggregated from other sites which offer reviews like Facebook: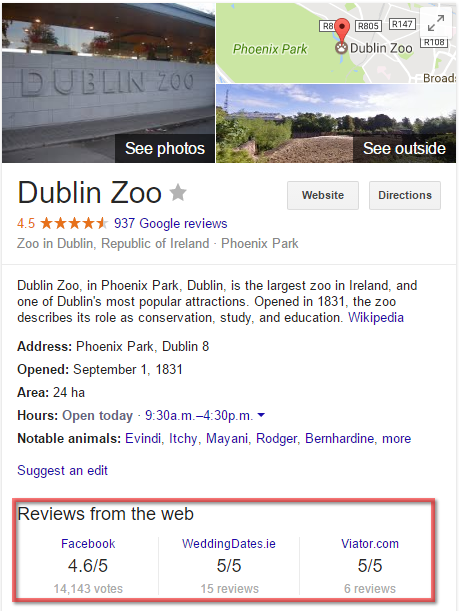 There are two massive online commodities: your attention and trust. Online reviews enrich SERPs, grabbing attention, but they also help to build trust amongst the online community. As we've shown above, many people are now turning to the internet to find local businesses and attractions while also deciding the quality of these amenities based on the reviews of others. So, how do earn reviews?
Building Google Reviews For Your Business
I've shown you that these are free and that trust is important, so you're probably convinced that reviews are important and you're raring to and get loads of them. But how do you generate more reviews? First of all, don't be tempted by the dark side of buying reviews. Scott Stratten ousted one of the best-known cases of review fraud which not only led to massive fines for the company involved, but they also lost the trust of the people. That's a powerful thing to lose and removes your brand from the whole trust-based ecosphere of user-generated reviews. You don't want that.
You're much better off either earning the reviews organically. Generally, for people to leave a Google Review, people normally have to perform a branded search which leads to your Google Knowledge Panel appearing. There's quite a bit of friction involved in this process with plenty of steps where people can drop off. So, if you're looking to get some reviews don't be afraid to ask and make it really easy for your customers.
How To Create a Google Review Link
If you're going to ask for reviews, you should make it as easy as possible for your customer to give you one. Here's a step-by-step process to creating a Google Review Link:
Find your business address on Google Maps
Visit the Google Developers page
Enter your address: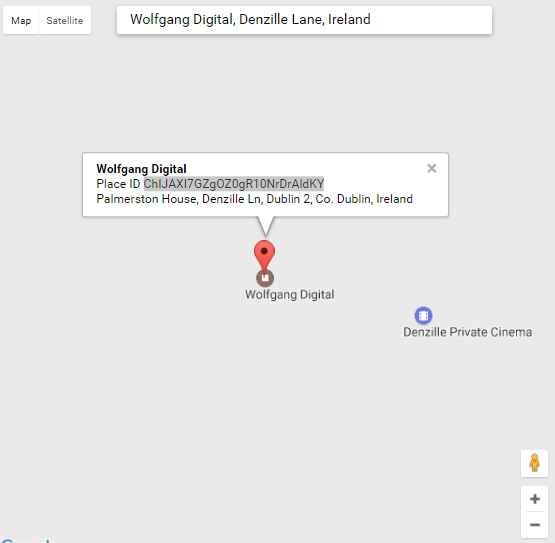 Next you'll need to copy your Place ID:

And then add this Place ID to the end of this URL:
https://search.google.com/local/writereview?placeid=

This means your final URL looks like this:
https://search.google.com/local/writereview?placeid=ChIJAXI7GZgOZ0gR10NrDrAldKY
It's important you understand the full process, but there is also a nice little tool that will help you create a Google Review Link.
Now that you have your Google Review link, you need to ensure your converted customers can click it. Broad requests on social media for previous customers to review their experience will get your reviews up to date. The best time to ask individual customers for reviews depends on what you offer them. Including a review request link on thank you pages and confirmation emails are unlikely to bring reviews as the consumer has yet to experience what they bought or signed up for.
If you're shipping products, including a review request card with a shortened version of your link is a great way to encourage your customers to give you a review. If people have provided an email address, give it a few weeks and follow up with a mail asking if they need some help or if they'd like to review their experience. This gives you the chance to make sure your customers are happy, get a review if they are or address any issues they might have had.
Don't Farm For 100% Positive Reviews
While reviews are important, don't worry if you get a few that aren't five-stars. Almost 90% of people will trust businesses with a rating between three and five stars. 70% will trust a positive review almost as much as they trust a review from a trusted friend, but here's the really interesting stat:
Sites with only positive reviews lead to 30% of users believing they're all fake reviews. That's why products with a 4.5-star review sell almost three times better than 5-star products.
The Wolfgang Essential Takeaway
Reviews can help boost your overall SEO and local SEO, but they also go a long way to building trust between your brand and potential customers. Trust has become increasingly important online and building a bank of genuine positive reviews is a great way to build trust with new customers.
Why not test out what you've learned and let us know what you think of Wolfgang Digital and leave us a Google Review.
Share This Article