By Luke Fitzgerald on 17 Jun 2019
Wolfgang Crowned 'Best SEO Agency'
We're truly honoured and delighted with the news that on June 4th, 2019, Wolfgang Digital were officially crowned "Best SEO Agency" at The Bell Harbor International Conference Center in Seattle.
Of course, none of this would even be remotely possible without the cooperation, partnership, and in many cases, great friendship and camaraderie that our amazing clients have helped us forge over the past four years and it's with a huge degree of gratitude and humility (albeit somewhat ironically communicated via the medium of a boasty blogpost!) that we must doff our caps in your honour - thank you Wolfgang SEO clients for both sticking with us and believing in us.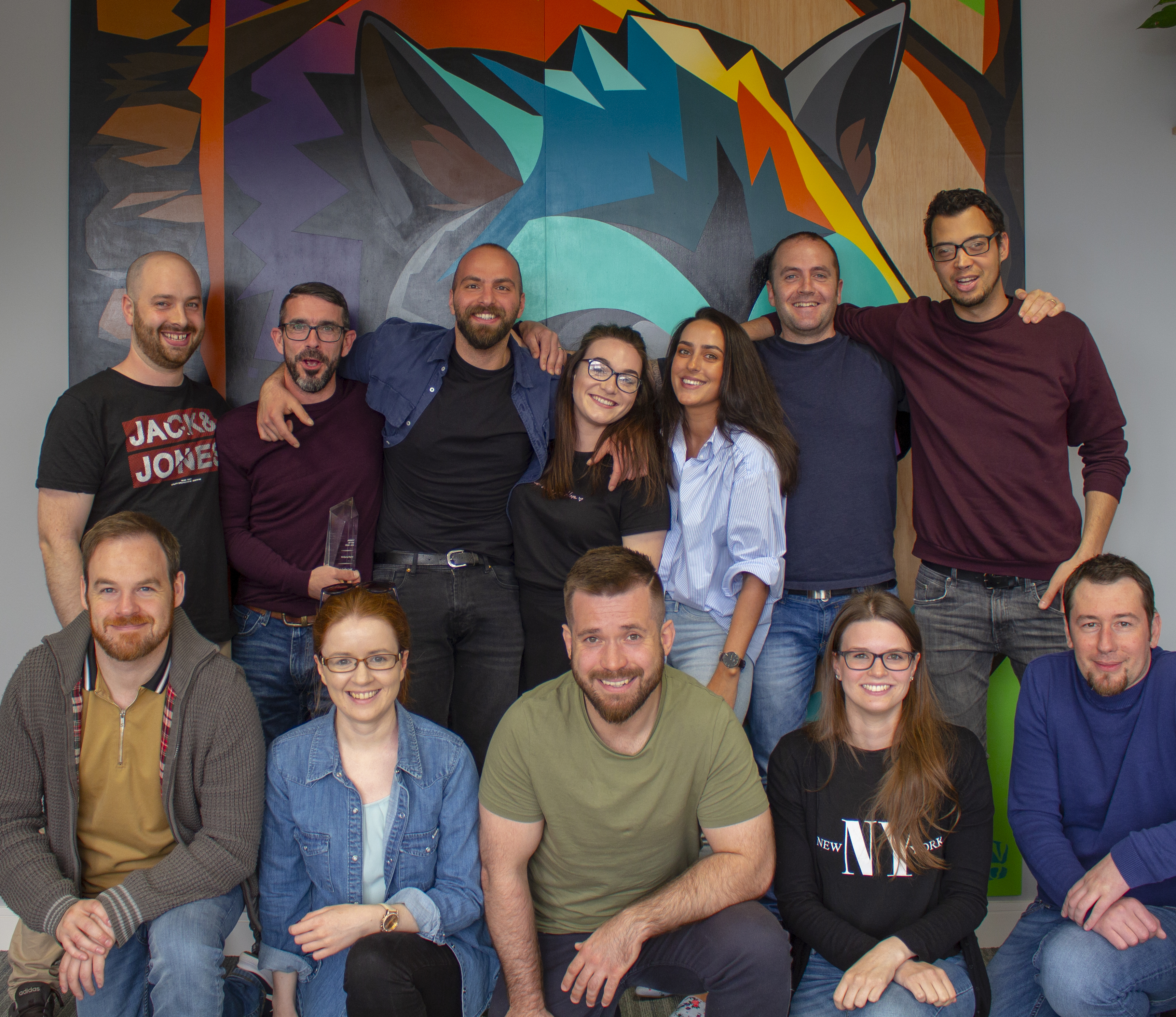 We couldn't have reached anywhere near these heights without our clients' patience, trust and understanding throughout the bad times and the good as we weave and bobble through the SERPs, navigating the seas of persistent change in the face of adversity that is the Web's single-most-advanced-organisation's single-most-complex-algorithm to bring you some long-term gains in the form of juicy organic revenue streams!
A special mention this year goes to the wonderful team at the Digital Marketing Institute, who also claimed an award for 'Best SEO Initiative - Enterprise' under our campaign banner of 'Brexit-Proofing the DMI with 10x US Growth'. This success was borne of the integrated nature of our integrated SEO and PPC teams in conjunction with the stellar efforts of the hard-working DMI team who helped bring our international expansion vision to reality - we're over the moon with this win which is a true testament to the collaborative, mutual understandings within a strong client-agency relationship.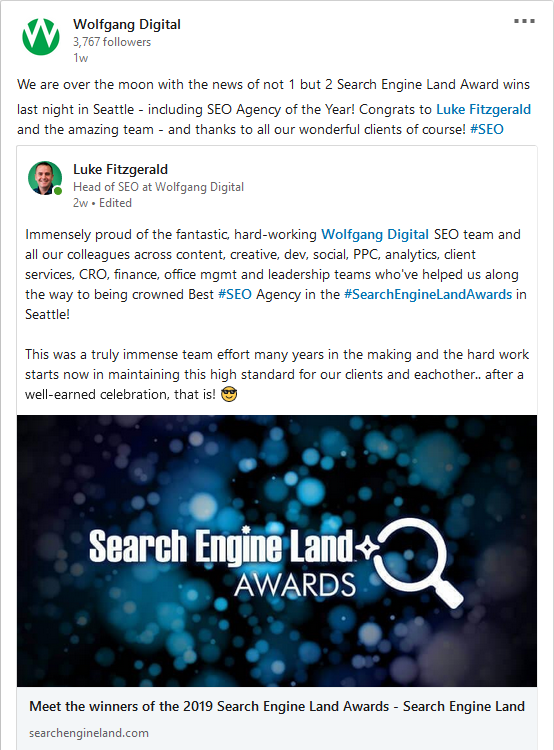 Emotions aside, we're keen to focus on getting even better over the coming months and years and by continually investing in the support, encouragement and professional development of our people, I reckon we're onto a winner for the long-term.
Without our people, none of this works, so please let me introduce you to the fine team of people who've made this happen, in case you haven't met some (or any) of them in your interactions with our organisation just yet.
Meet the SEO team behind this fantastic success
In alphabetical order, here's the fine crew responsible for our hard work and achievements to date; each with their own 'cheesy superpowers' - something which I feel makes them a truly unique and valued part of our wonderfully-diverse motley crew!
Danielle Clarke - Senior SEO Specialist and Client Lead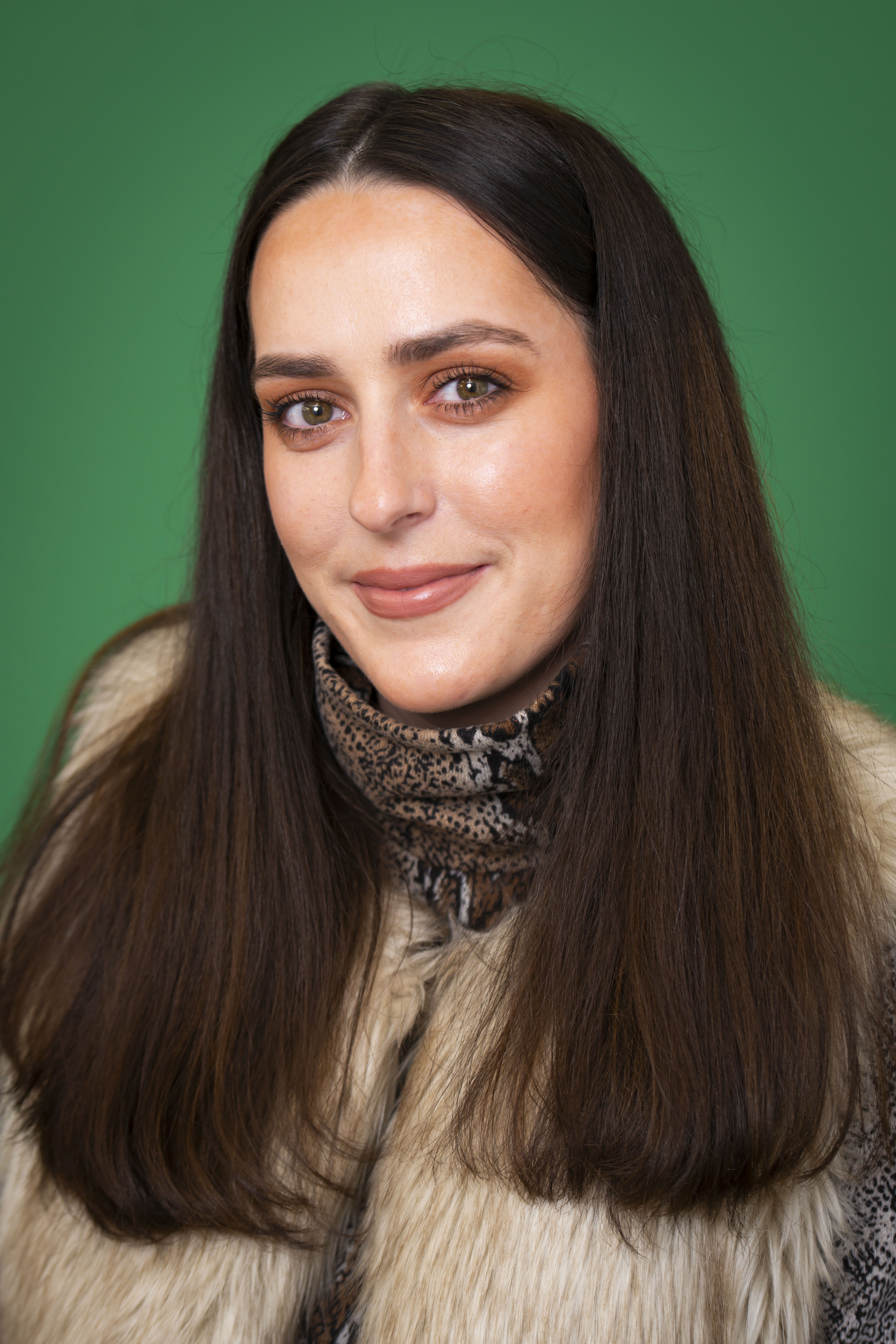 Dani joined the Wolfgang SEO team in 2017, having previously worked at a number of large Irish and UK-based agencies.
Specialising in strategic account management, technical SEO and content optimisation, she has now joined forces with our Client Services team and serves as an Account Lead also; an Ulster-woman of many talents, capable of holding court with a room full of dev nerds or shining bright while gracing a conference stage, Dani's a great asset to two teams and the organisation as a whole.
Cheesy Superpowers: Dependable, independent, results-oriented.
Elaine Black - SEO Specialist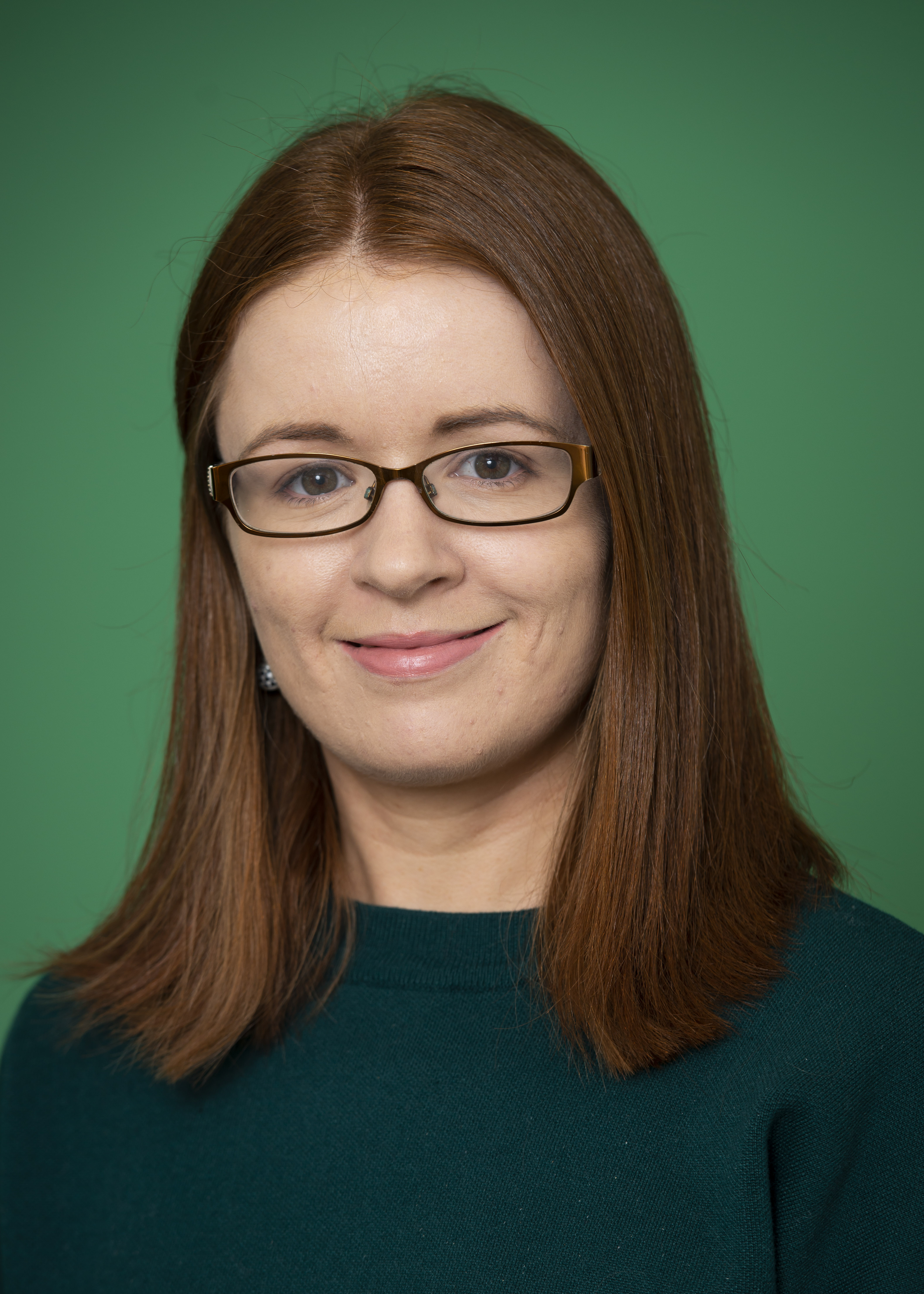 With a strong background in the travel and hospitality marketing sector, proud Sligo native Elaine joined us in 2018 and her experience and composure immediately brought added value and insight to our team's service offering.
Calm and collected, with a keen eye for detail and always up for a bita craic, Elaine's blossomed into a dependable SEO specialist who exudes warmth and intelligence with clients and colleagues alike.
Cheesy Superpowers: Resilient, committed, thorough.
Fionn Casey - Developer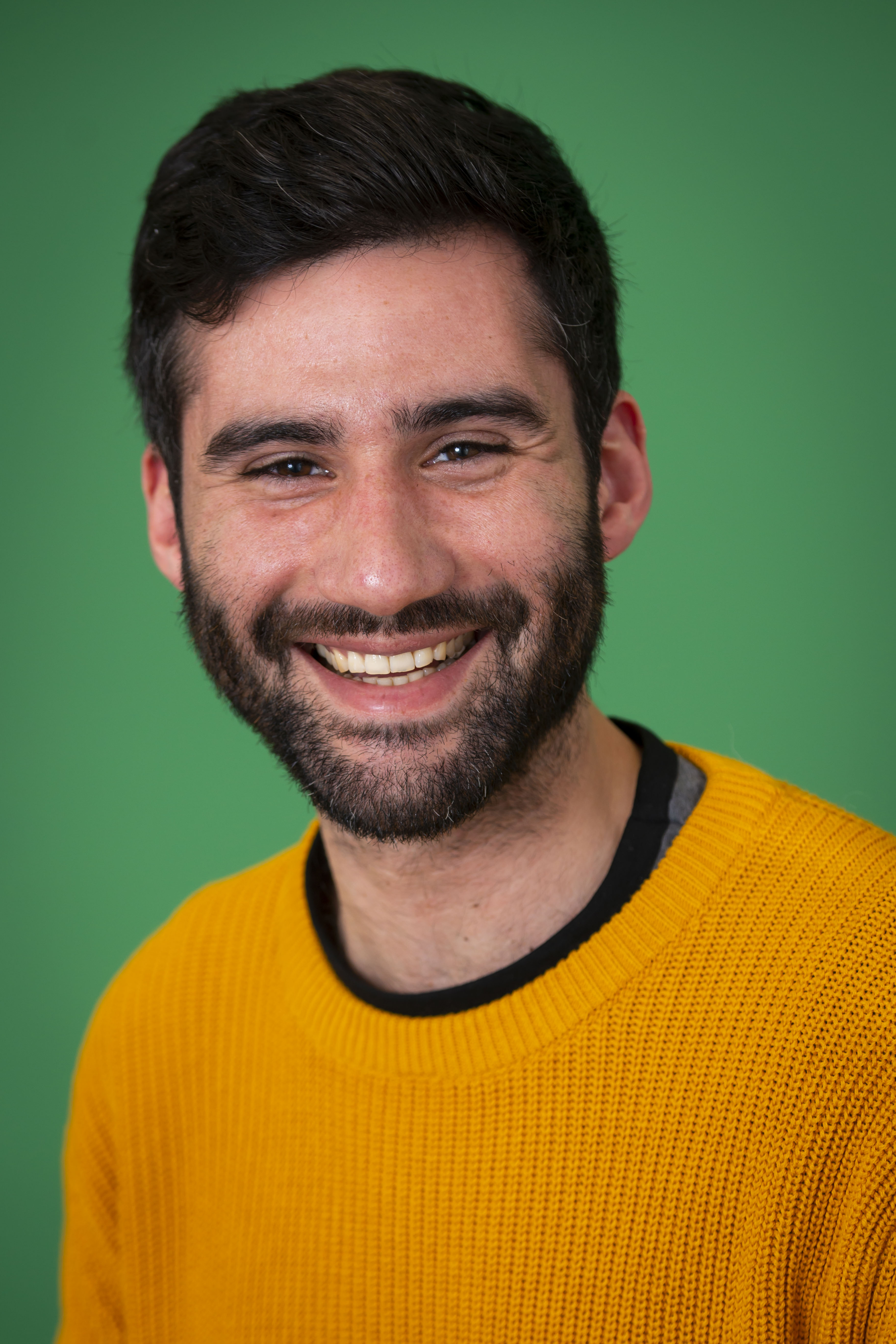 He'll be mortified with sight of his very inclusion on this list, but here Fionn is, in all his glory!
Joining Wolfgang in 2017, Fionn's come with us on a journey as an accomplished developer who adds a whole new level of brilliance to our team's offering; be it interactive content asset creation for digital PR, AMP validations, voice search innovations or building custom tools to help with internal and client-facing projects, we've got a whole new string to our bow with an amazing, approachable dev on our side!
Cheesy Superpowers: Serene, collaborative, amazingly-talented.
Francesco Angeli - Senior SEO Specialist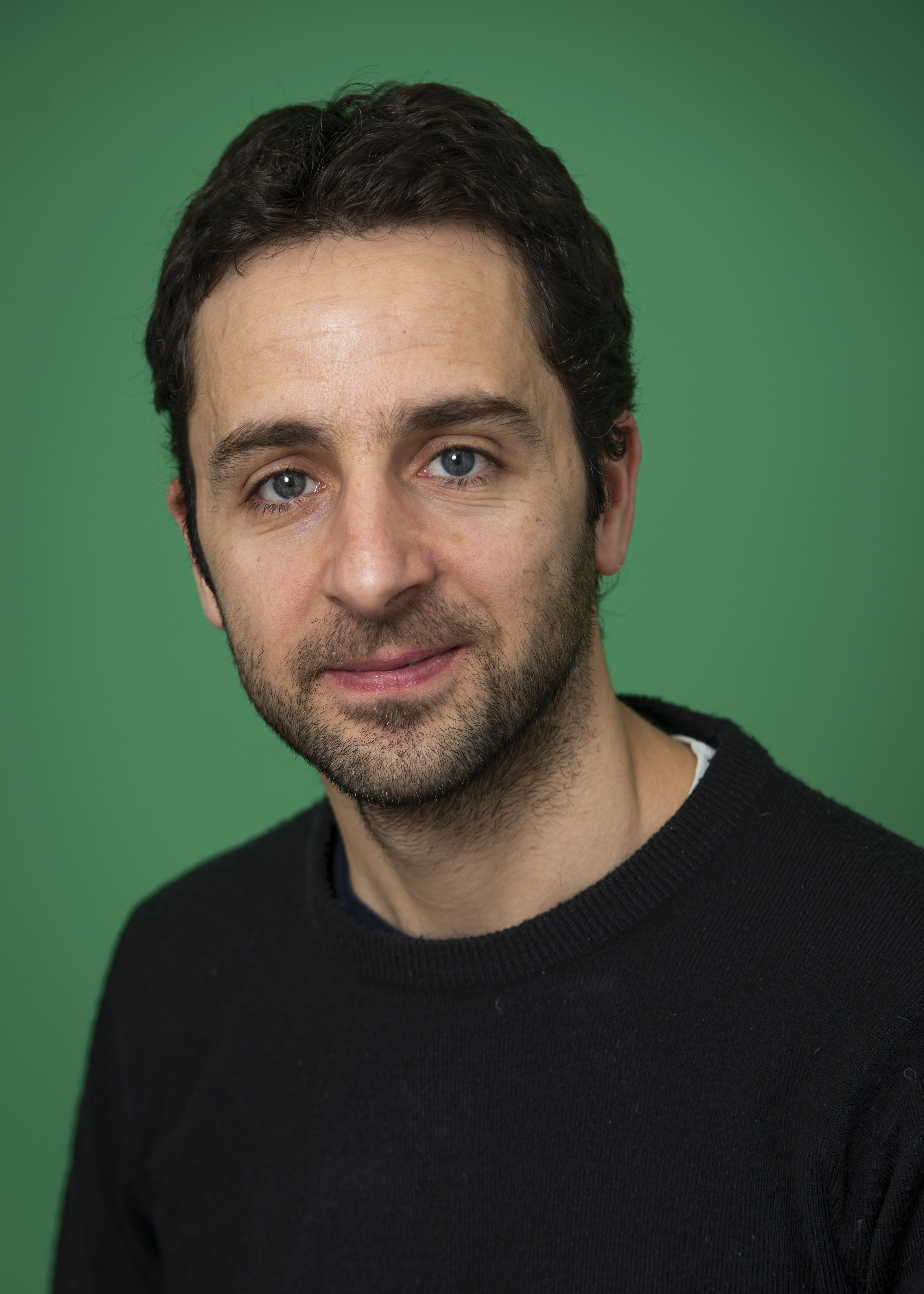 Frankie joined our crew in 2017, having previously worked in a number of senior SEO positions in Italy and the UK, as well as in the Google Search Quality team here in Dublin for a number of years.
A gifted technical SEO and a force to behold when in full flow; he brings a wealth of knowledge, expertise and mentoring qualities to our growing team and is our 'inside track' on the algorithmic nature of the search engines we're all working hard to comprehend and conquer on behalf of our clients on a daily basis.
Cheesy Superpowers: Analytical, balanced, reliable.
Gustavo Pelogia - Senior SEO Specialist and Client Lead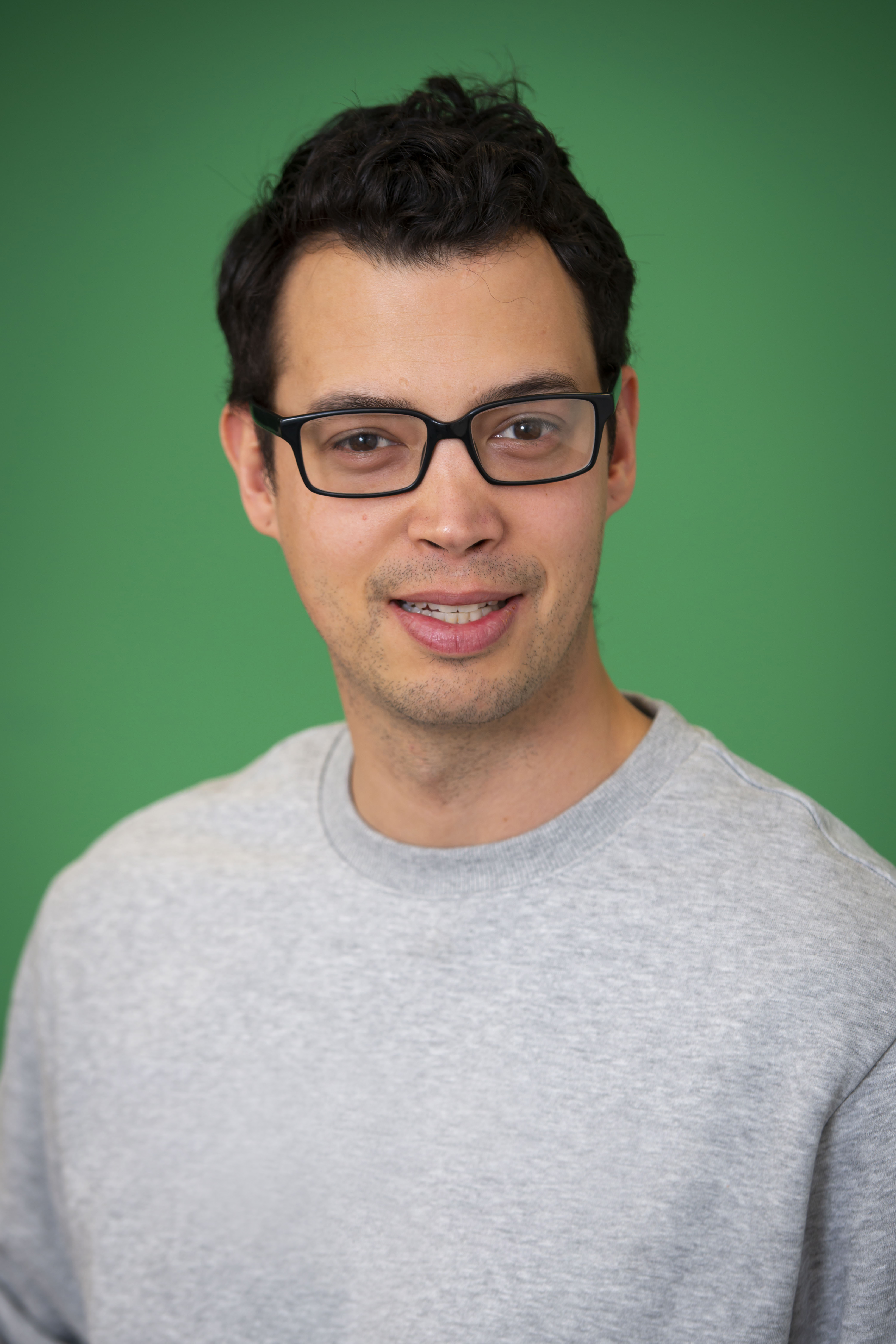 A vital cog in our SEO wheel since 2018, Gus joined us as an experienced senior SEO, having previously headed up SEO operations in a couple of other Irish agencies following a successful career in the gaming sector in the Netherlands. With a background in journalism and a keen eye for Digital PR, Gus is an accomplished all-rounder and someone who can confidently lead the line from onboarding right through to award-winning campaign execution.
An energetic SEO who's carved out a niche for himself speaking across the international SEO circuit, he's now a valuable part of our Client Services crew along with Danielle - our clients are in safe hands with some fine SEOers representing both teams.
Cheesy Superpowers: Innovative, ambitious, driven.
Ian Booth - SEO Specialist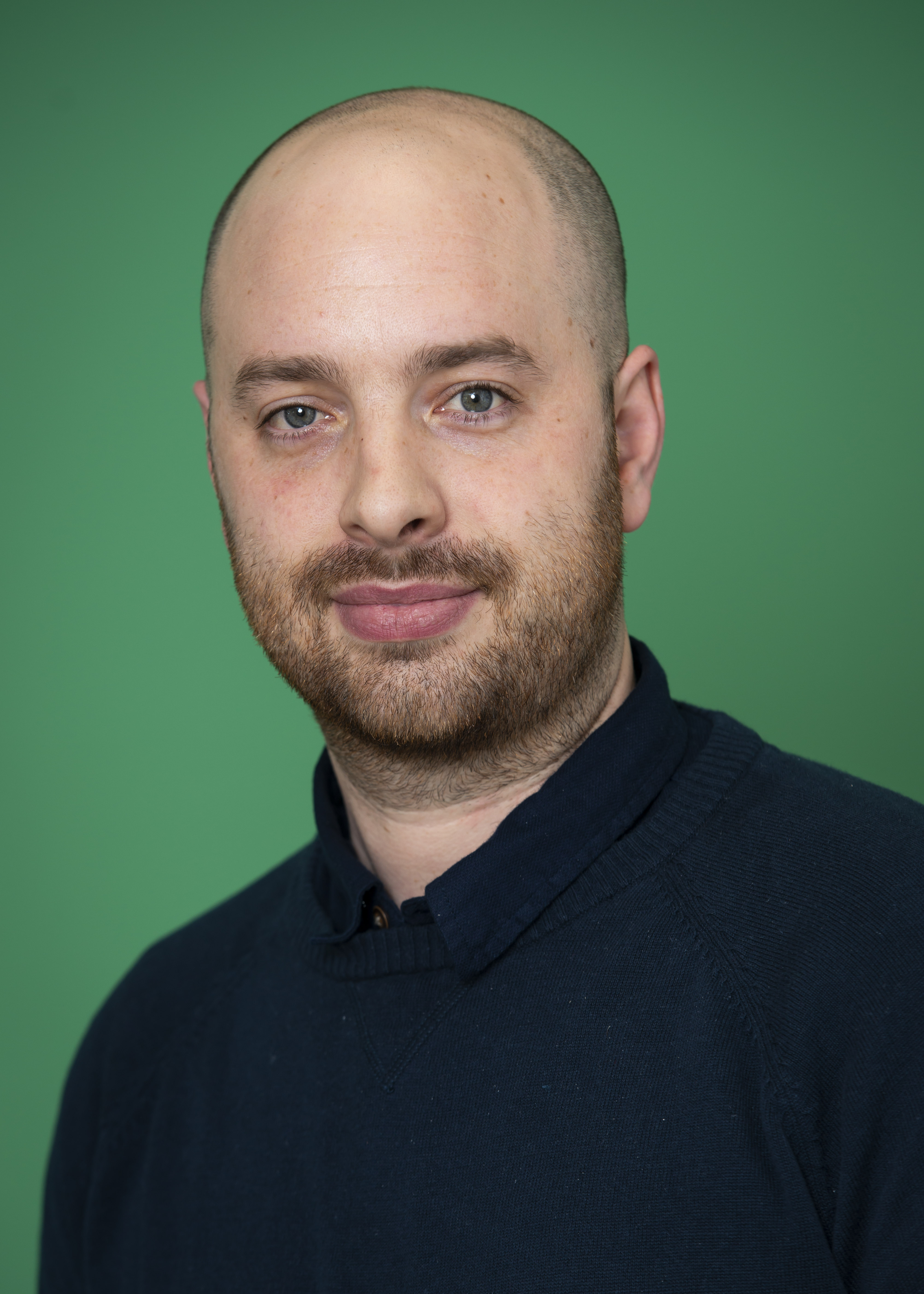 'DJ Booth' joined our team in 2018 with a wealth of experience in local agency and various freelance roles in which he'd honed a wealth of technical expertise and a solid grasp of what it takes to succeed online.
Blossoming from strength-to-strength throughout his time here, Ian is now a confident thought-leader in our field, contributing regularly to various international marketing publications and sharing his nuggets of wisdom with our team continually.
Cheesy Superpowers: Knowledge-hungry, enthusiastic, confident.
Ivan Crnomaric - Senior SEO Specialist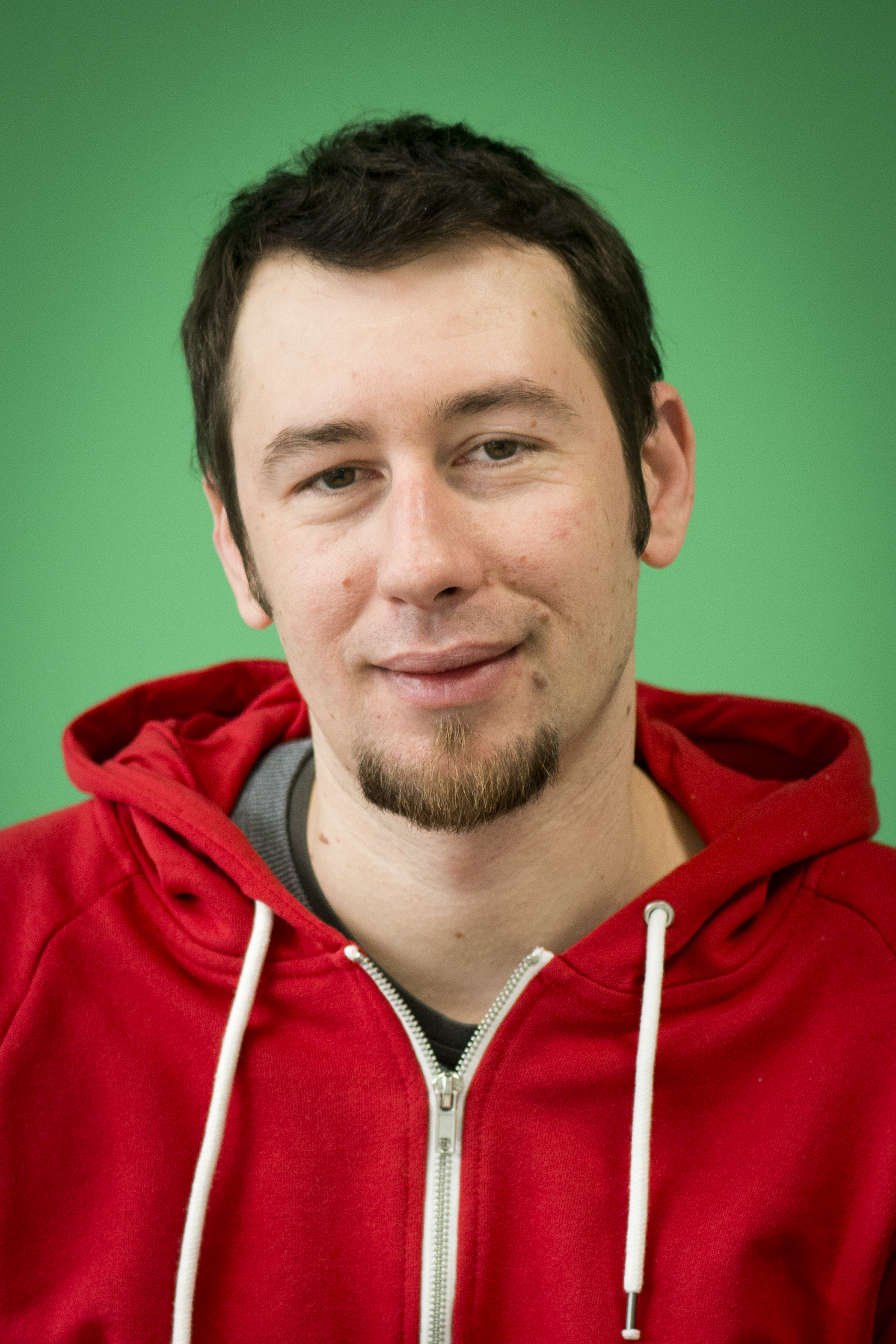 One of the original 'oldskool' with us from the early days of 2015, Ivan joined us as an off-page specialist serving major European and Australian clients and has since flourished into a well-rounded, accomplished digital marketer ever since.
Always willing to lend an ear and some crawl RAM to help solve a problem for others, Ivan's greatest asset is perhaps his generosity with his time and his unflinching commitment to just gettin' shit done!
Cheesy Superpowers: Generous, open-minded, trustworthy.
Janina Rybka - German SEO Specialist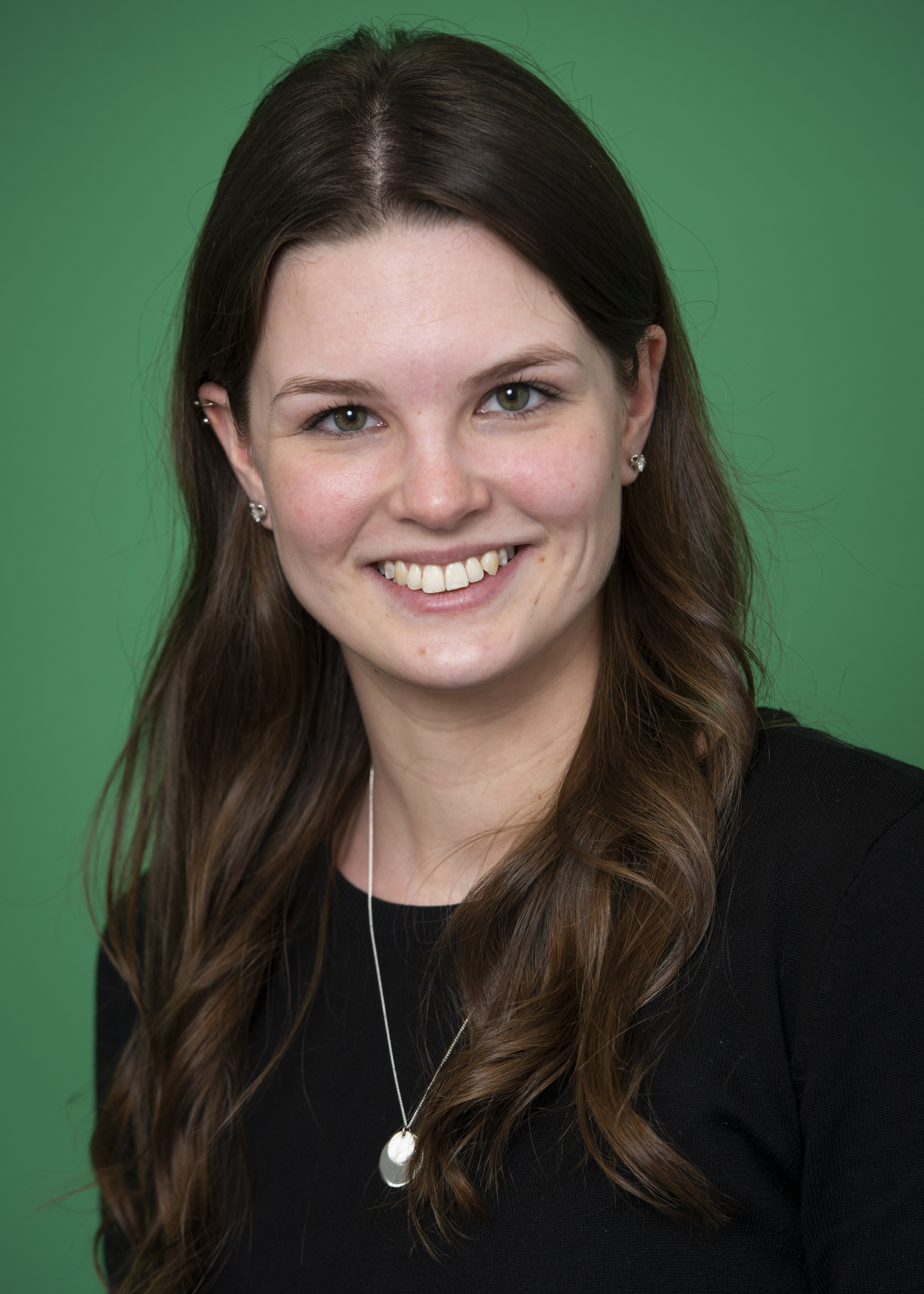 An ideal solution to our first foray into language-oriented hiring, Janina jumped aboard the good ship Wolfgang in 2018 via her native Berlin (NOT Hamburg!). Originally brought in as a trainee for her sheer intelligence, keen eye for detail and of course, German-ness(!) to help expand our international SEO offering, Janina has come along leaps and bounds and is now confidently and assuredly delighting clients in both German and English.
Never phased by a challenge, Janina has carved out a bright future for herself in SEO as she continues to learn, innovate and ply her trade with elegance and composure to the benefit of her many happy clients.
Cheesy Superpowers: Efficient, reliable, determined.
Kevin Moore - Deputy Head of SEO and Client Lead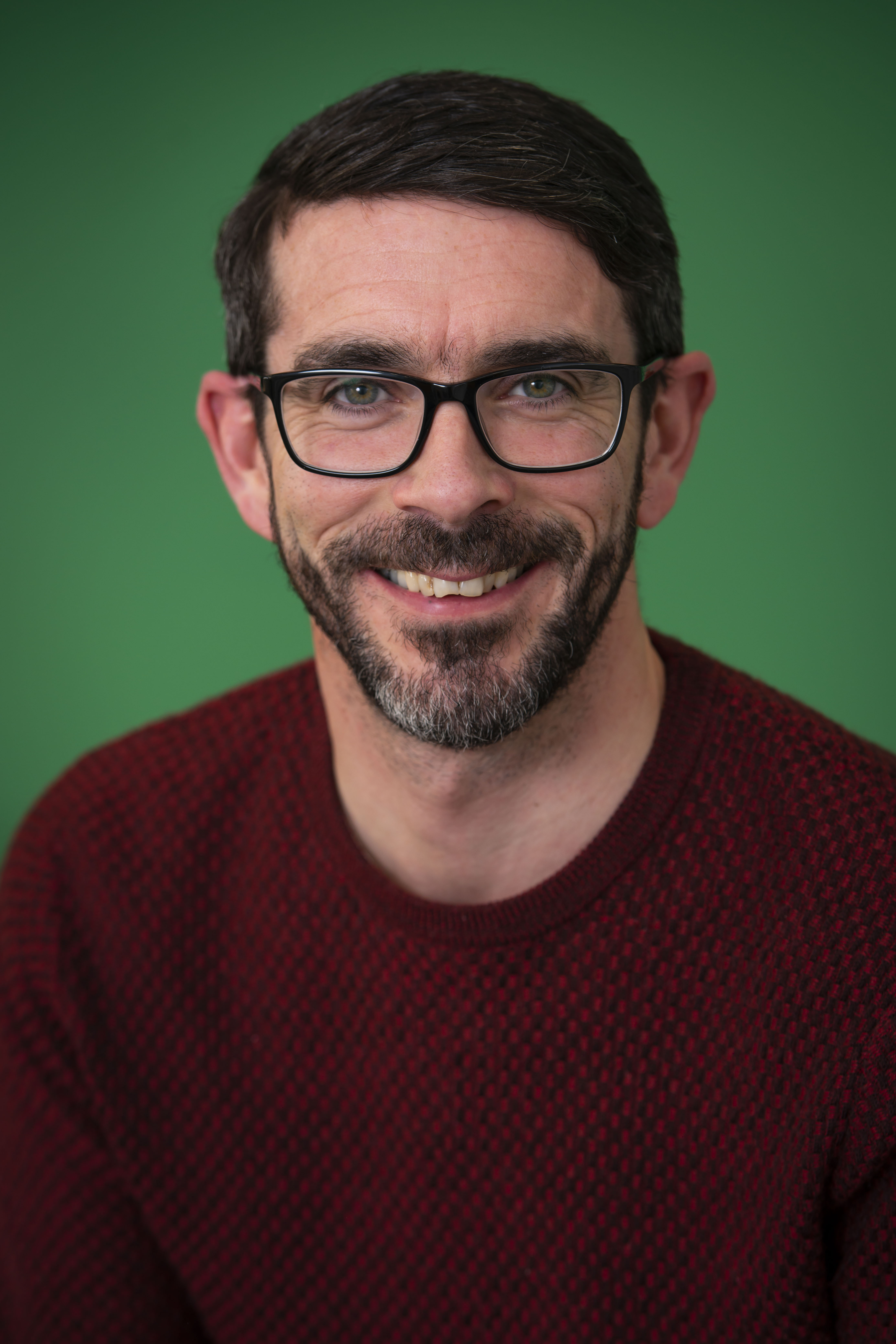 A rock of a man at the heart of all that is good in our team; our Kevvie exudes charm, enthusiasm and a keen sense of situational awareness for the human side of the data-intense and often high-pressure nature of roles, rumour has it he knows a thing or two about SEO too!
Joining our team in 2016, Kev has evolved into a natural leader and his infectious charisma rubs off on those lucky enough to interact and work with him on a regular basis.
Cheesy Superpowers: Sincere, committed, affectionate.
Lorna Franklin - SEO Specialist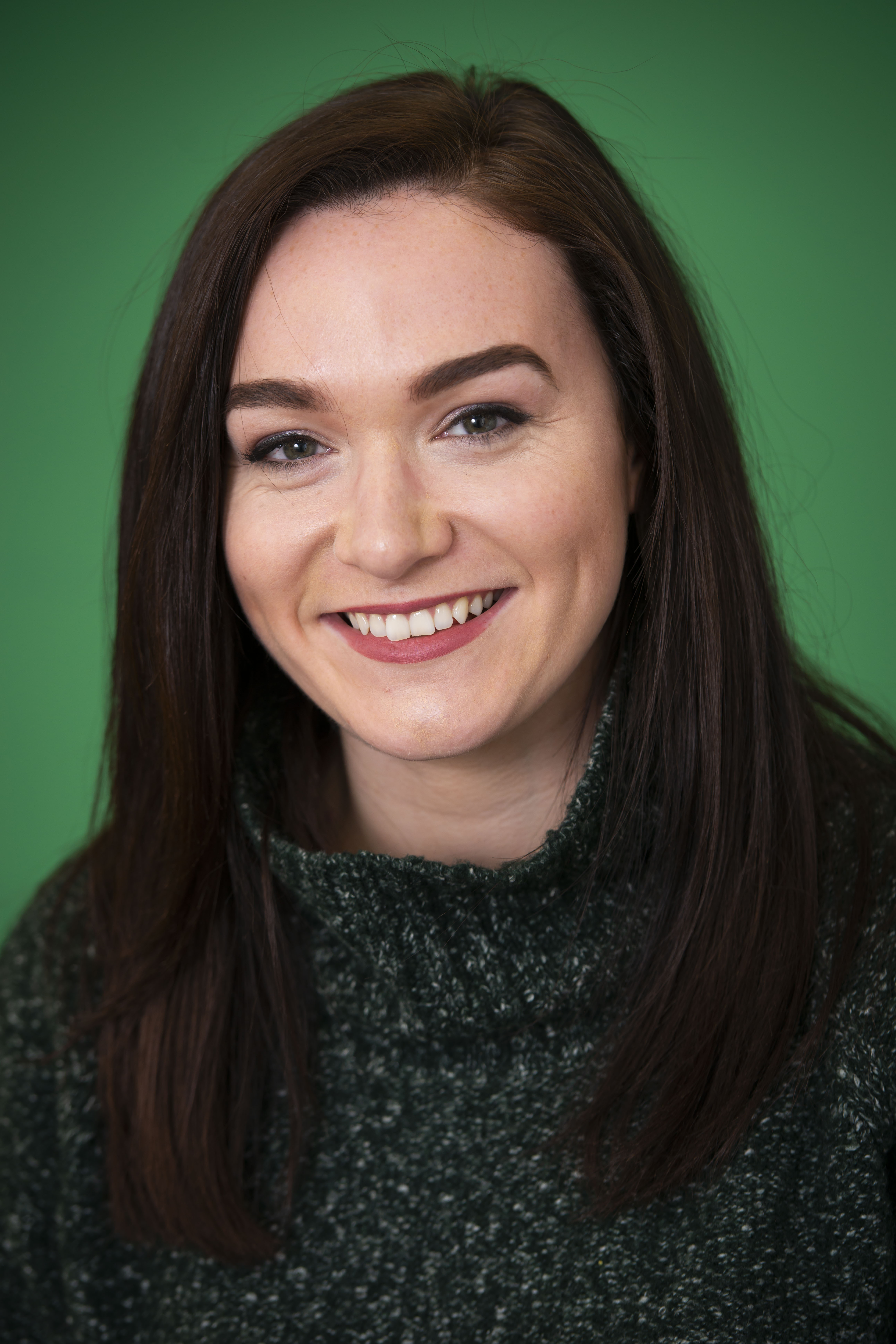 An eCommerce whizz with a natural linguistic flair, Lorna's been nailing it with top-class, solid SEO work since joining our growing team in 2018 and is now on a path to thought leadership within the field of SEO following a number of stellar conference appearances with her fellow Ulster-SEO-legend Dani and errr., Blessington's finest.. Kev!
Versed in the art of organic revenue generation and concise communication, Lorna's fast becoming an established all-rounder who can express her message to both technical and non-technical audiences. Equally thrives when brainstorming killer ideas with a flair for the creative and innovative content creation and digital PR side of her role.
Cheesy Superpowers: Diligent, focussed, creative
Panos Blatsoukas - SEO Specialist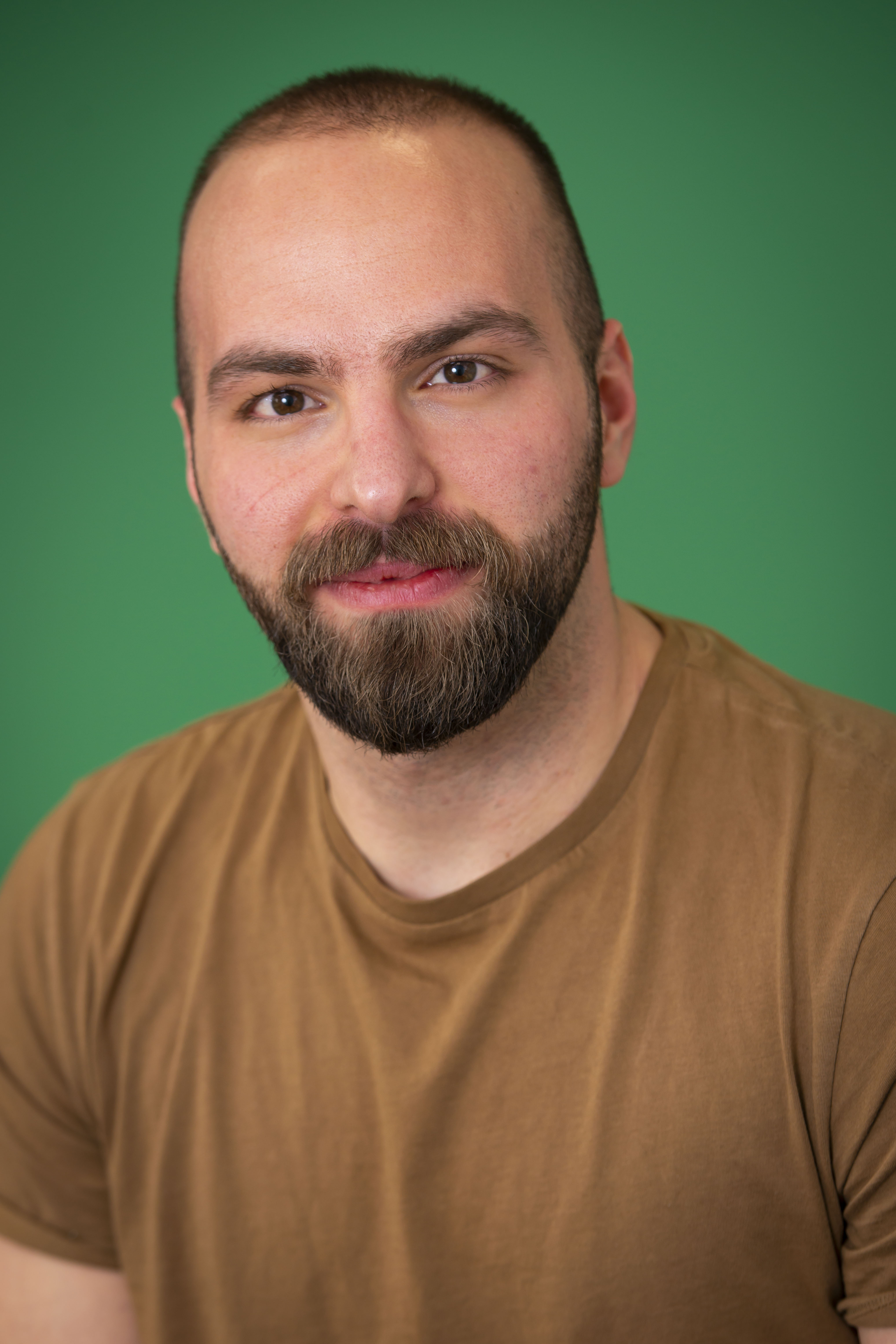 Having joined us as an SEO trainee in 2018, our very own Greek god 'Masherbomber' has excelled in his capacity to learn fast and adapt to the pressures of becoming a valued, reliable member of our team which comes as little surprise given he's no stranger to speed, excitement and occasional spandex, given his previous incarnation as a high-performance cyclist.
Always willing to act upon feedback, up his game and excel in areas critical to his growth, Panos will go far in this industry and his unbridled enthusiasm for all things SEO is infectious.
Cheesy Superpowers: Fun, eager, intelligent.
Pawel Maciniak - SEO Trainee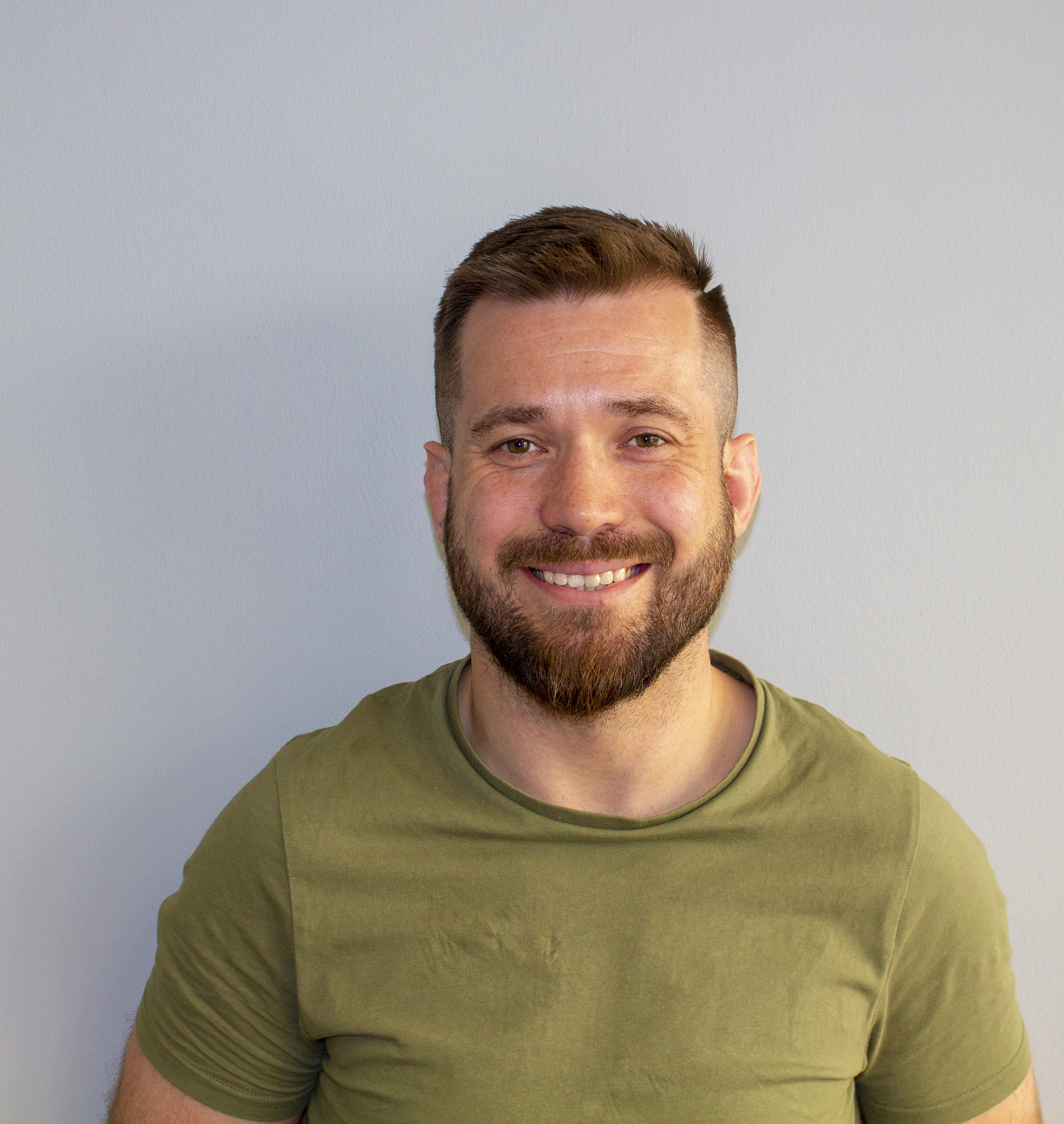 The latest addition to our team (and the first to get his mugshot taken in our fancy new grey room) Pawel comes with a wealth of experience in off-page SEO and PPC campaign optimisation. Currently helping us roll out a more advanced Polish SEO offering, he's no stranger to hard work, perseverance and determination.
An accomplished Jiu-Jitsu warrior, he'll help bail us out of any trouble encountered on a night on the town and I'm dreading the day we've to have an awkward bad review session! Thankfully, this gentle giant is well ahead of schedule on his SEO development plan and already doing great things for our clients; long may it continue.
Cheesy Superpowers: Methodical, disciplined, curious.
Rachel Stires - SEO Specialist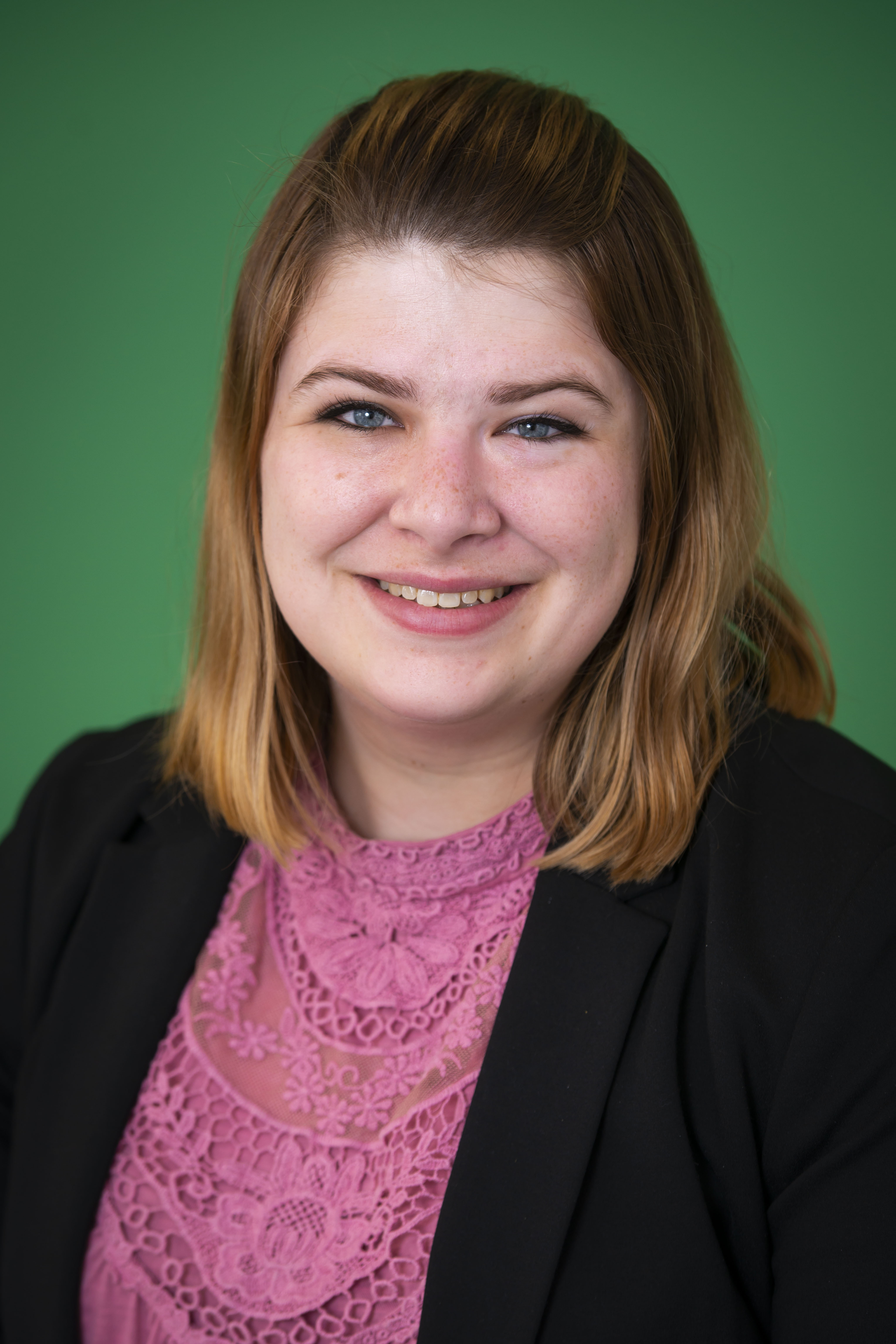 Rachel joined us in 2018 having made the leap across the Atlantic from her native Memphis Tennessee where she expertly plied her trade as a highly-specialised Local SEO and Link building specialist at another award-winning SEO agency; a huge coup for our team.
A highly-personable, positive influence on those around her, Rachel brings with her a wealth of new knowledge, processes and strategies that will help our clients continue to grow online for many years to come.
Cheesy Superpowers: Intuitive, affable, conscientious (and not a Republican!)
Sarah Keevey - SEO Specialist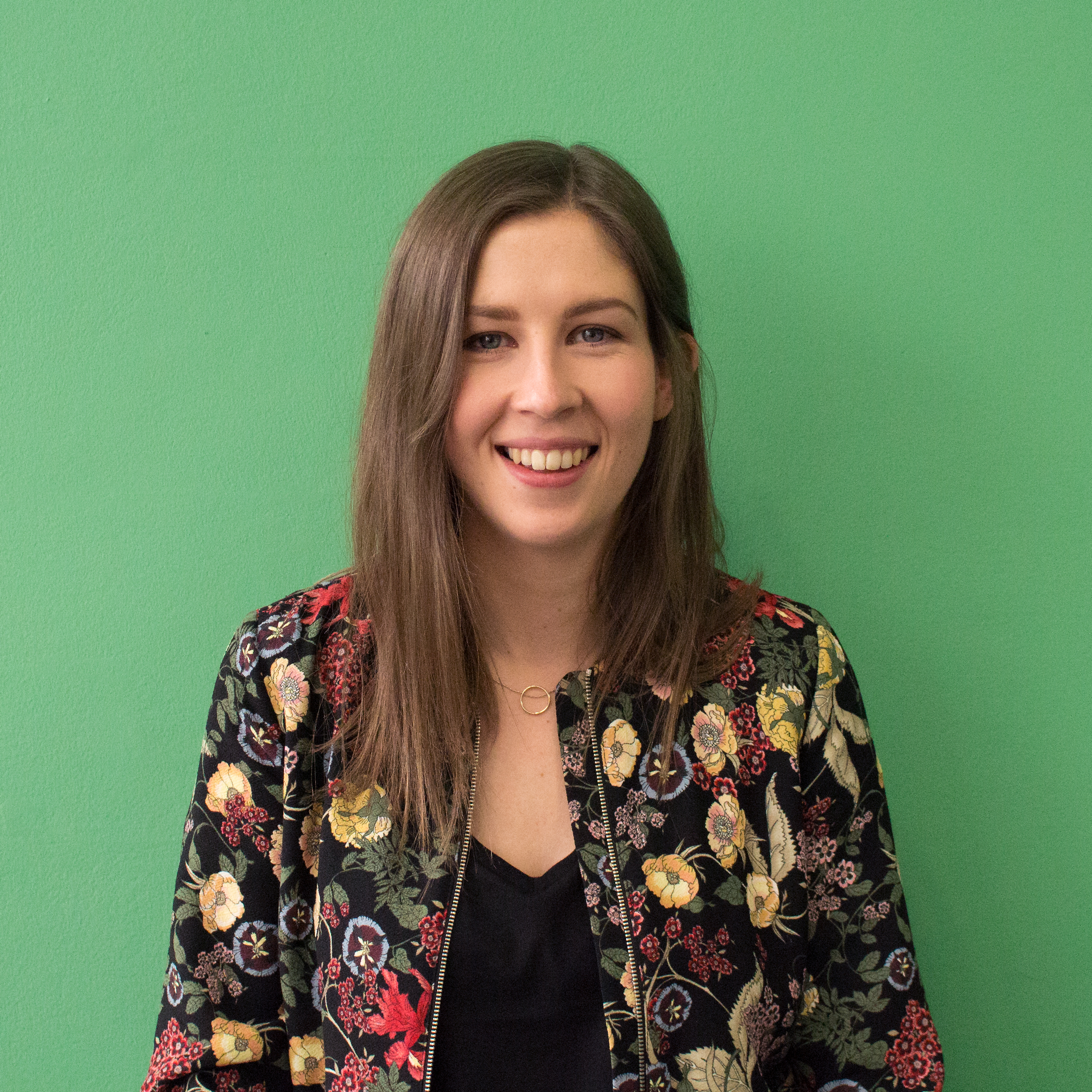 Blazing a trail as the first of many great females to help shape our team's successes to date, Sarah came in at a time when we desperately needed a better gender balance to help offset the testosterone overload and, by god, has she excelled in her role ever since!
Calm and collected with a logical, problem-solving mindset and always a straight-shooter, Sarah's no-nonsense approach to developing as an SEO and exceeding the standards required for great work, she's achieved so much in her time with us and is only getting started in terms of fulfilling her true potential.
Cheesy Superpowers: Organised, principled, brave.
Sean Markey - Deputy Head of SEO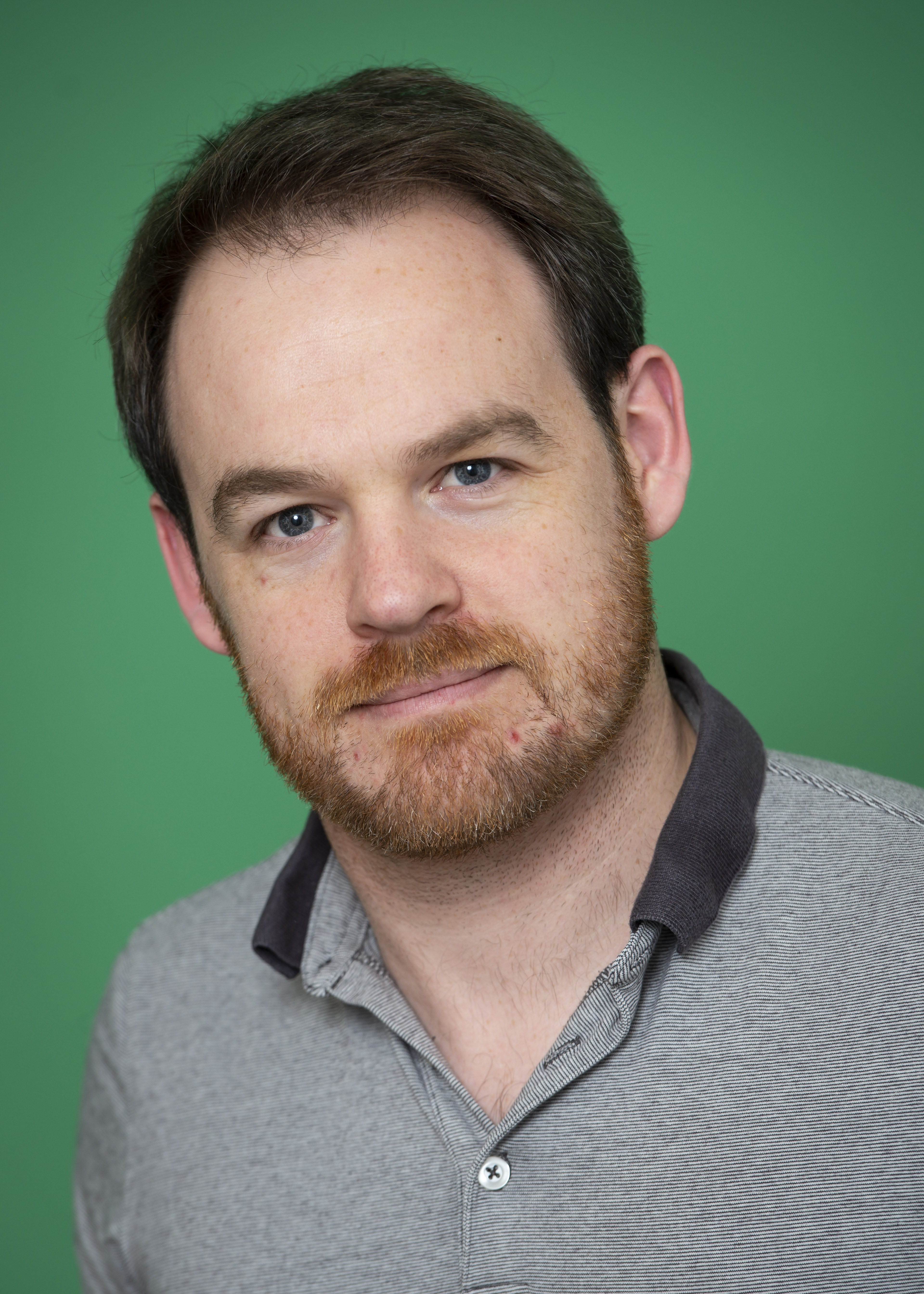 If you don't already know who Sean is, where have you been all these years?! Last, but by no means least, our very own 'Dino Guy', Seanie's been here on the SEO team longer than anyone and is nothing short of genius when it comes to cookin' up some seriously successful organic growth strategies for a broad range of clients across multiple competitive niches.
Beginning his journey along the leadership path, Sean's experience, knowledge and energy has proven invaluable support to our newer colleagues and his generosity with his time and questionable sense of humour helps us through some of our greatest challenges as a team.
Cheesy Superpowers: Accomplished, inspiring, supportive
As stated above, the hard work in maintaining this high standard begins now, but with this lot in the driving seat, the future is bright for Team SEO and the wonderful clients who keep us decent!
PS - if you like what you see and you're looking for a job within this amazing team - we're currently hiring and we hope to hear from some interesting candidates soon!
Share This Article