By Alan Coleman on 23 Jun 2020
We are analysing ongoing movements in e-commerce traffic and e-commerce revenue during the Covid-19 crisis.
The first 4 weeks of our report fell in February and were before the Covid-19 crisis took hold, these weeks form our "base" period. Our data set contained over €9 million online revenue in the Retail and Travel sectors combined in February. The next 16 weeks are from March into June when the crisis escalated.
In this week's report we are going to update you with weekly figures, right up to the week ending Sunday 21st of June.
Retail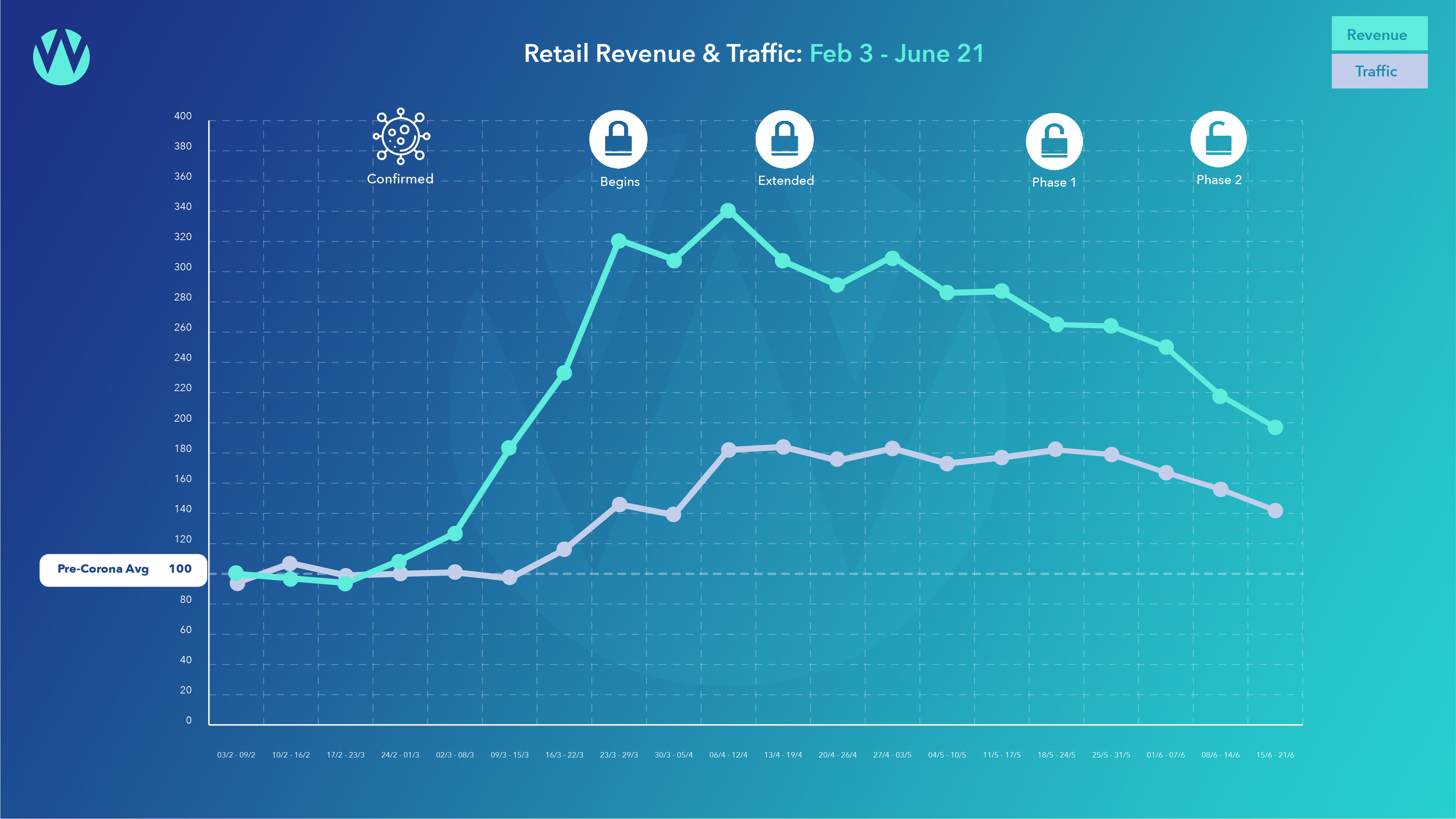 The last 3 months have seen the most seismic shift to e-commerce in the history of the internet.
Online revenues had been more than double their pre-Covid average for 13 consecutive weeks prior to last week when they dipped just below, to a 97% increase on February's base.
Shops started reopening over the last 2 weeks of the dataset, over this time online retail has fallen from up 150% to up 97%, the biggest 2 week fall since the peak in April.
Travel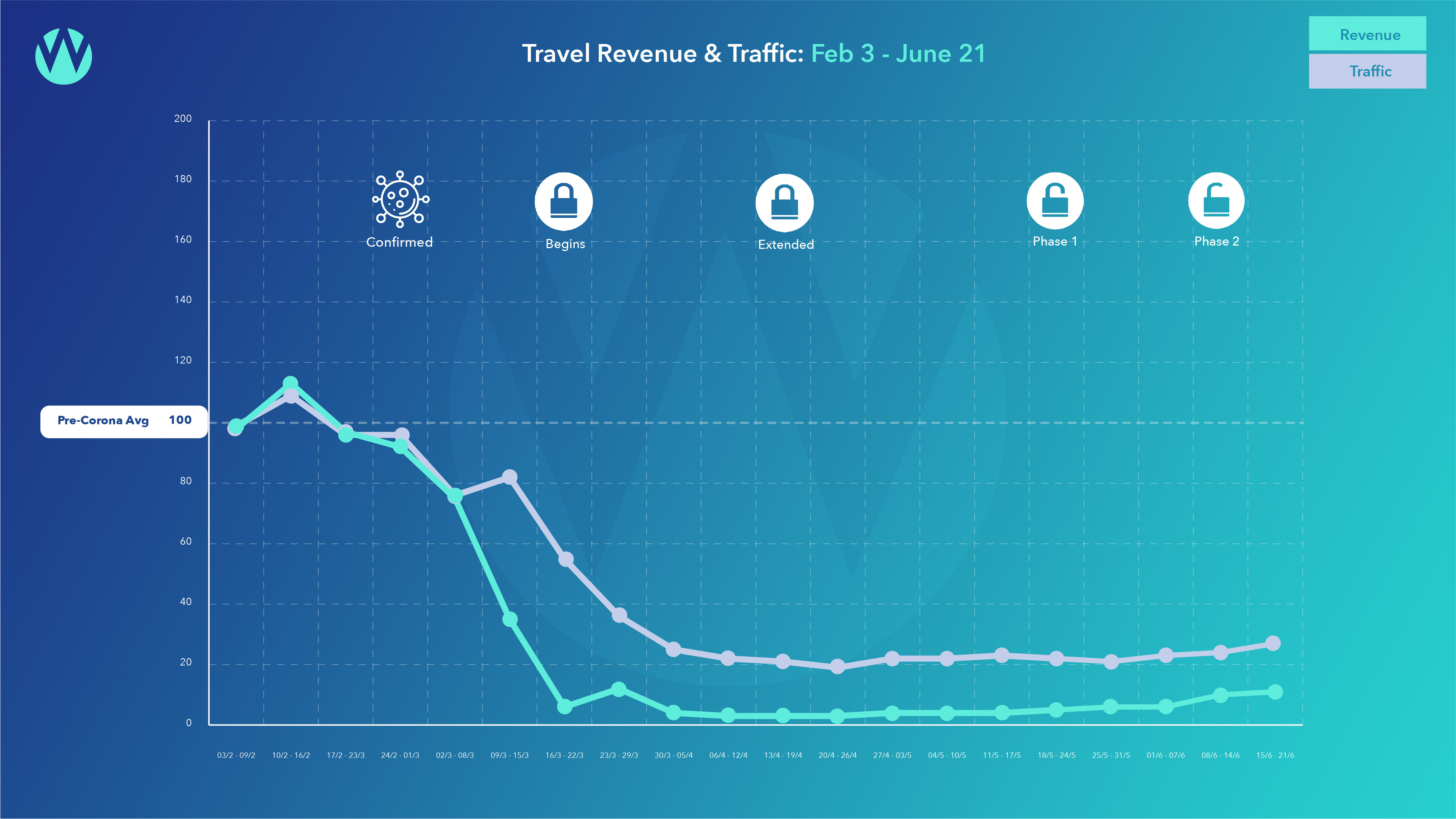 Travel consumers are slowly beginning to emerge from hibernation, rub their sleepy eyes and start booking holidays. Having spent 10 weeks on the trot with less than 10% of pre-Covid bookings, we've seen 2 consecutive weeks of bookings at 10% and 11% of pre-Covid levels. There is still quite a way to go but we're finally, almost meaningfully, moving upwards.
Domestic travel is allowed throughout Ireland from next week, the 29th of June. In our "Tech Billionaires Predict the New Normal" post last week, we covered how Irish people actually spend more money travelling internationally than overseas travellers spend visiting here. This surprising balance of trade deficit for travel means that if Irish people chose to spend the usual holiday budget staycationing we'd actually be better off.
Our figures show Irish staycationers aren't splashing the cash in a tsunami of pent up demand. Evidently lockdown has transformed us into hermits. The travel industry has its fingers crossed for sustained sunshine and a first wave of staycationers sharing what we're missing on social media, to draw us out of our dens of hibernation.
About the data
The dataset is dynamic, after we publish figures, Google Analytics may continue to attribute revenue to previous weeks. In addition we might add and we might lose participants over time. This may lead to slight variances in the figures as time passes.
Share This Article