By Ciara Brady on 30 Sep 2019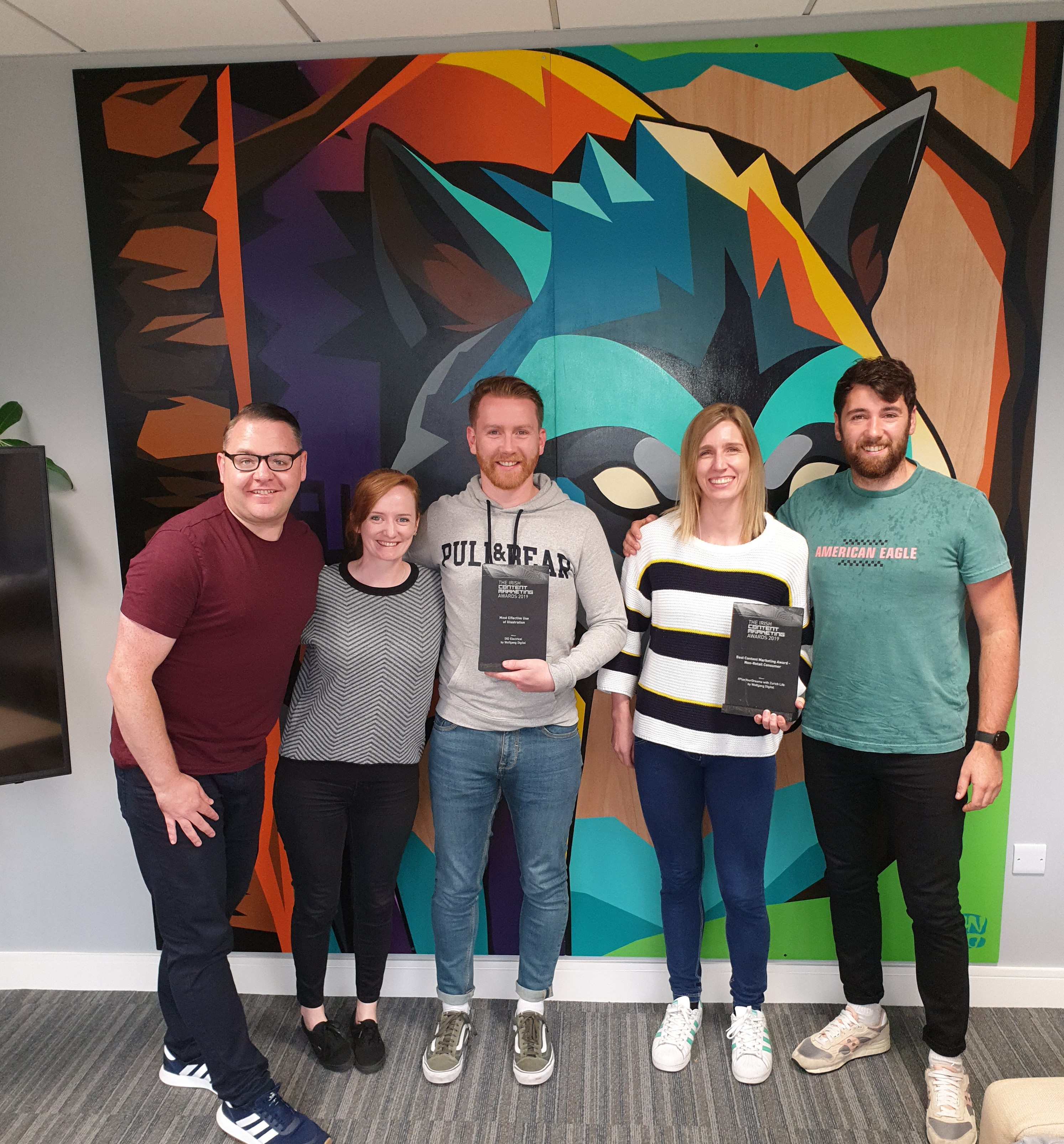 Last Thursday (Sept 26th), our two Wolfgangers Micheala and Joe got all dolled up to attend The Irish Content Marketing Awards in Ballsbridge...and what a night it was! Wolfgang celebrated a double win after taking home the trophies for 'Most Effective Use of Illustration' for our work with DID Electrical and 'Best Content Marketing Award - Non Retail Consumer' for our #PlanYourDreams campaign with Zurich Life.
The Irish Content Marketing Awards were launched last year, showcasing the very best achievements in leveraging the content marketing discipline to drive business and organisational success.
"We're thrilled to receive such wonderful recognition for the work we do with DID Electrical - a dream client who are fearless with their brand's creative" said Jen Darcy, our head of creative at Wolfgang.
Michaela Simpson our head of Content added: "We're lucky at Wolfgang to have such a strong team, who generate inventive ideas and work hard to see them through. This project was a perfect example of that combination of creativity, expertise and graft. The standard of entries across the board this year was super, and we were honoured to be in such good company. I'd also like to acknowledge the wonderful team at Zurich life who approached this campaign with open minds and trust."
2019 has been a tremendous year for us on the awards front, retaining the title of Best Large Integrated Agency for the second year running at the European Search Awards and winning Best SEO Agency at the 2019 Search Engine Land Awards earlier this year.
Feel free to have a gander at our trophy cabinet and if you want to give your business a digital boost with one of Europe's leading performance agencies, give us a shout.
Share This Article