By Ciara Brady on 4 Jul 2019
Hungary Four Success!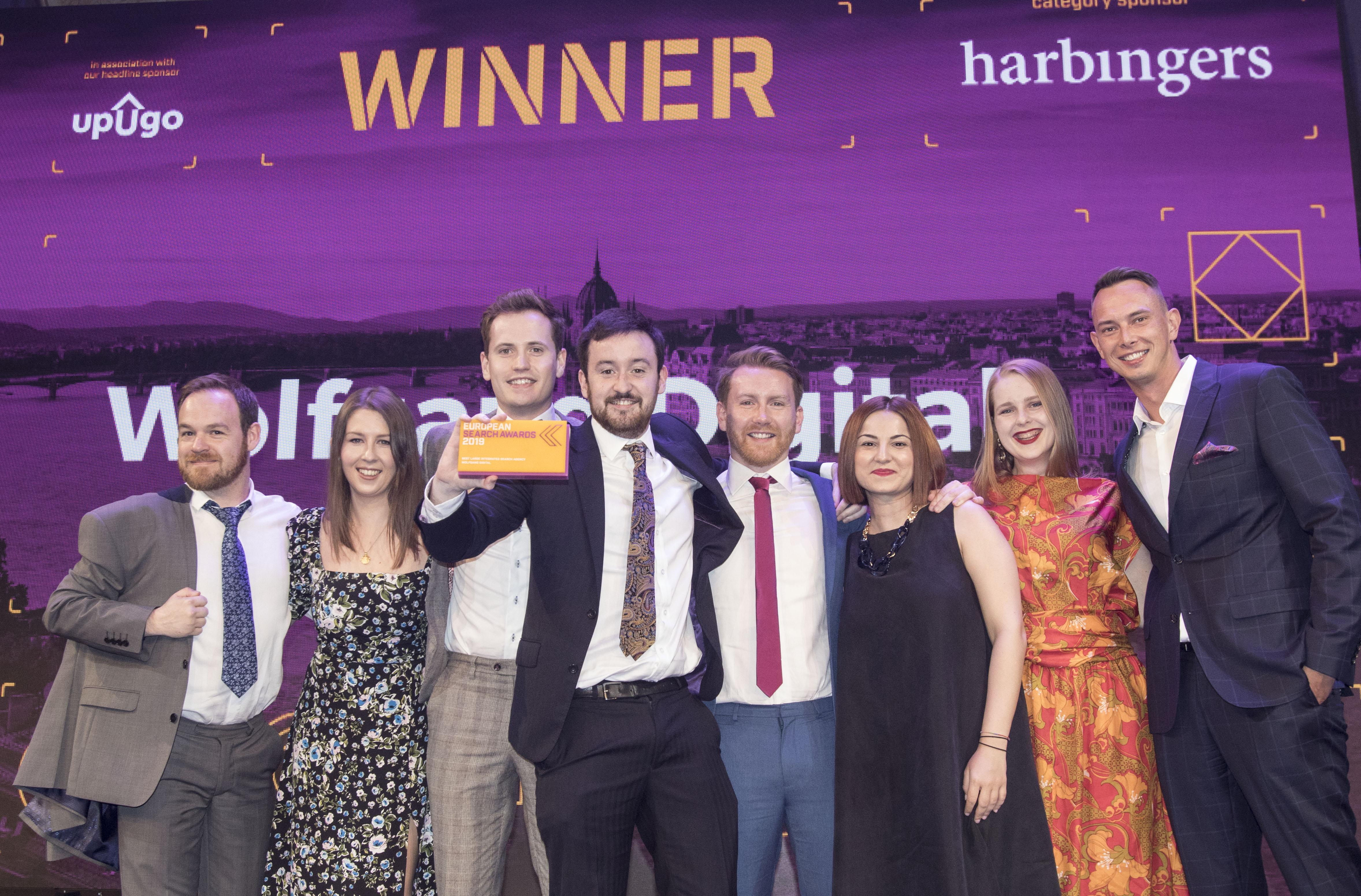 The celebrations are still in full swing here in Wolfgang HQ after winning four European Search Awards in Budapest last month. We were well represented on the night and it proved to be our most successful awards haul to date.
Our client work with Littlewoods Ireland took home the trophy for the Best Search – B2C Award and our work with Elverys won Best Use of Search and Social. Then we did what we thought would be impossible and retained our Best Large Integrated Agency Award, making us the first agency to retain an agency award with the ESAs.
Just when we thought the night couldn't get any better, we won our 4th and most important award of all, the European Search Diversity, Inclusion & Equality Award, which we are especially proud of on the back of our ground-breaking #RunTheCalc and SheWolves initiatives. We are absolutely chuffed with these wins and have our wonderful clients and amazing team to thank. To celebrate we filled the canteen with icy buckets of prosecco and boxes of King crisps (classy!) and partied the afternoon away.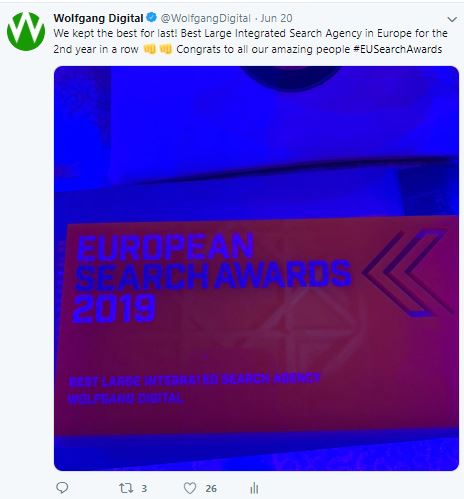 2019 has been a busy year for Wolfgang at the awards circuit. We also won a YouTube Works award with Littlewoods Ireland, Most Effective Use of Content at the Drum Search Awards and Best SEO Agency at the Landy Awards in Seattle.
Not only had our work with the Digital Marketing Institute taken the Best SEO Campaign – Enterprise Award, we'd only gone and won Best SEO Agency too! Our head of SEO Luke has put together a great piece on the win here
Whopper congrats to the DMI, Elverys and Littlewoods Ireland for being international award winners with Wolfgang. Every year it's a challenge to narrow our clients from 100 down to the 5 or so that we submit into the awards. If you are keen to win awards for your brand talk to your Wolfgang client lead or get in touch about going on that journey with us.
Sign Up For Monthly Updates
For an innovative, practical and (sometimes) quirky take on what's important in digital marketing right now, you can sign up to the newsletter (scroll down!) to receive the best of the blog, once a month, directly in your inbox.
Share This Article