By Alan Coleman on 21 Sep 2017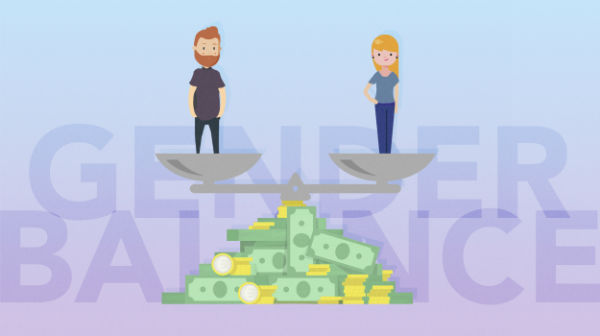 Note - 16th November 2018: For our most recent figures, read our new article on Wolfgang's gender balance calculations for 2018.
This has been a difficult piece to write. I considered writing it at the time of "equal pay day" back on 4 April but I chickened out. I didn't chicken out because the figures portray Wolfgang Digital as sexist. I chickened out because I was worried that in speaking on the subject of gender equality, I would unwittingly say something that would make me look like a dick. That's how unconscious bias works I guess, you don't realise you are being a dick until it is pointed out to you. And that can be hard to take. Sometimes it's safer to stay shtum.
But I've decided to bite the bullet and press publish. I might make a faux pas, or reveal an unfair assumption I harbour, but I believe it's more important that we join the conversation. I got a lot of encouragement from people in Wolfgang Digital to publish it. And knowing that two of my digital marketing heroes Rand Fishkin and Wil Reynolds are vocal on the matter, I decided to enter Wolfgang Digital into the gender pay equality conversation.
I must admit I am only becoming informed on the gender pay equality issue of late. There is still much I don't know. This analysis is a step in our journey in search for gender balance. In fact, in writing this blog post I realised that a hiring strategy I adopted in the early years of Wolfgang Digital, a strategy which I have always referred to as visionary, was, in fact, creating and then doubling down on an unconscious bias. The cumulative effect of that bias in hiring all those years ago has had a dramatic effect on the very top layer of our organisation today. Thankfully we've made progress since then.
On Equal Pay Day, 4 April 2017, we carried out an analysis of all Wolfgang guys and gals salaries from earlier that year. To ensure we were comparing like with like, we compared digital marketers and non-digital marketers at a similar level in the organisation.
Here's how we fared:
Male and Female Pay
Over the 29 salaries analysed we found we were actually paying females 1% more than we were paying males. 1% is such a small difference that I think we can consider this as balance. What it should be. Happy Days.
So how did this occur? Did we proactively bake gender pay equality into our pay policy? We couldn't have because we weren't aware of the concept when creating our pay structure. Here's my take on the how:
We hire based on our own salary scale and we are pretty rigid with it. This costs us applicants at interview stage but rules out people who will jump ship at the first sniff of a Facebook-sized salary. Adhering to our salary scale for new hires nullifies pre-existing pay disparities at the door. We then offer a pay review every six months where everybody has the opportunity to get a same sized salary increase if a number of very clear metrics are hit. This focus on objective measurables serves to minimise "unconscious bias" at the pay review stage.
So we can't take credit for consciously inventing a pay structure to eradicate pay inequality. We created a payment structure that rewards results.
As a performance agency, results are our raison d'etre. As such, performance infiltrates every facet of our organisation. In the highly-charged and emotive area of pay reviews, we've tried to increase transparency and remove subjectivity.
I guess by focusing on performance-based pay, we've unwittingly created a pay structure that reduces gender pay inequality.
We're paying based on numbers.
Numbers don't have gender.
Therefore gender bias has less oxygen in a metric-driven meritocracy.
I feel it's important I highlight the less oxygen part of this statement. I understand gender bias might mean a female Wolfganger sometimes might have to spend more time answering client questions or work a bit harder to get a proposal over the line to hit those numbers. So while there is minimal bias in the performance appraisal, there may be occasions where it is present in performance execution.
As I'm only beginning to wrap my mind around this issue I have no immediate solutions I'm afraid. But I now know it matters, and that's a start.
Male and Female Employees
As well as looking at like-for-like pay we looked at gender breakdown, 48% of the salaries analysed were females and 52% were males. I'm particularly happy with this new found balance.
At department head level we are now 60% female. However, at board level, we're only 20% female.
I figure this disappointing imbalance at board level is a legacy of the early days Wolfgang Digital, in which the majority of our hires were men.
It's actually only now, in the process of writing this blog post, that I've wrapped my head around why this happened. Let me explain how Wolfgang Digital started out life predominantly hiring males.
In 2009 nobody had digital marketing skills. So if I couldn't hire people with the skills, I needed to hire people with the raw materials. I'd found I had an aptitude for Google AdWords because I was always mad for data-driven strategy games, such as fantasy football, Championship Manager and chess. My first hire Ed had no background in marketing, never-mind digital marketing, but he was better than me at both chess and Fantasy Football. I figured this would make him shit hot at Google AdWords. I was quickly proven right! My novel recruitment policy was a winner. I'd figured out a way of hiring talented digital marketers solving what was, and still is, the biggest issue in the industry. Of course, looking back now I can see the methodology significantly favoured football fans, who are mainly men.
I then doubled down on my unconscious bias! I went out hiring looking for people who fit my male-focused criteria and reminded me of Ed! This demonstrates a really scary self-perpetuating, or worse, self-enhancing element to unconscious bias. By the time we reached 10 people we were worryingly male-dominated, we knew nothing about the gender equality issue at that time, we just knew this was unnatural, so we started taking steps to address this.
Thankfully at all levels of the organisation apart from board level we've balanced out that numerical gender imbalance. So let's talk about the board.
Imbalance at Board Level
One of the reasons Wolfgang has successfully scaled up is our people have been able to grow with the company. We've nearly always been able to fill senior positions as they arise internally. However, the downside of this phenomenon is that the dregs of the frankfurter fest that was Wolfgang's early years can still be seen at board level. Where we are four males to one female. All five directors were among the first eight hires you see. Deborah, our female director, is a well-informed feminist and there's no doubt her voice at board level has helped us redress the imbalance in the organisation.
Giving Women the Stage
Another area I analysed for gender balance was Wolfgang speakers. Gender inequality is painfully evident on stages at digital marketing events around the world.
We speak at a lot of events. In fact, in the first half of 2017, we've had 19 Wolfgangers speak at a digital marketing event. 9 of those 19 speakers (47%) are women. This number is a rounding error away from matching our female employee figure of 48%, this tells me we give equal speaking opportunities to both our male and female employees. We like to double-team our talks and interestingly some of the most positive feedback we've received for our talks has been for a male/female double team.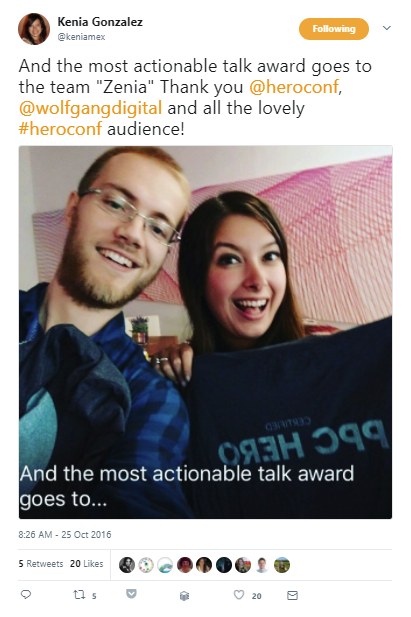 Where Are We Now?
So in summary, I'm happy that we are paying females and males the same salaries for the same work. I'm not jumping up and down for joy now, this seems a barmy thing to be getting too excited about but given the context of females getting 16% less than males across Europe it surely warrants noting. The 'work on area' is the numerical imbalance we have at board level. However, the fact that the next level down from the directors is 60% female encourages me that we are on the right path. This couldn't have happened in Wolfgang Digital 5 years ago, and I'm determined that as more positions emerge at the top of Wolfgang businesses, we will find that balance there too.
The advice I'd give to any business people reading this article interested in gender pay balance is simply run the calc. Are you paying females the same as males for the same role? If you are nervous about running the calc, that's good news, you are aware there might be an imbalance, and as such are already moving beyond "unconscious" bias to "conscious" bias.
I believe the majority of business people are decent people who believe in egalitarianism, fairness and merit. If decent people move from unconscious bias to conscious bias, they will not be able to tolerate that bias in their own mind, and a change in behaviour is certain to ensue.
#RuntheCalc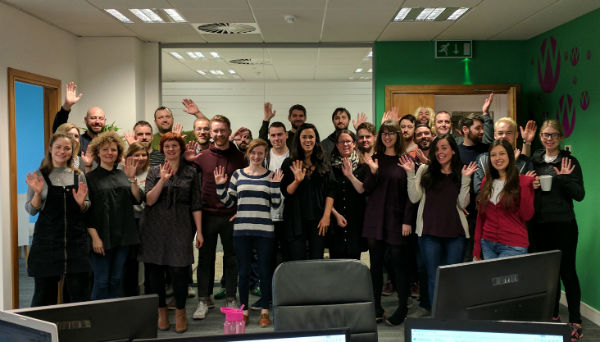 Share This Article