By Martin on 27 Jul 2018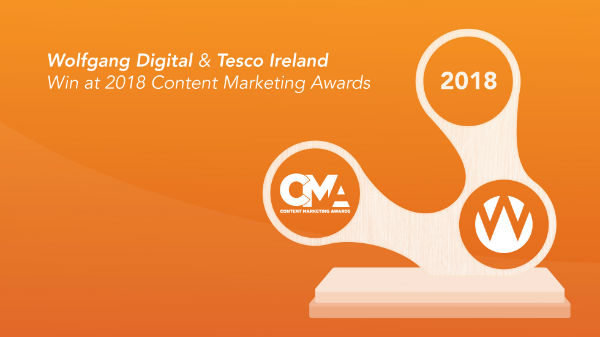 We've just won the global 2018 Content Marketing Award for Best Paid Advertising/Content Marketing Integration for our work with Tesco Ireland. The Content Marketing Awards, organised by the Content Marketing Institute, are the largest and longest-running international content marketing awards programme in the world.
"These days content marketing is central to growing relationships and sales with prospects and customers. This prestigious international award reflects Ireland's growing reputation for creating some of the best content and digital marketing in the world," commented Michaela Simpson, Head of Content at Wolfgang Digital."
Judges went through more than 1,100 entries and when the process concluded, Wolfgang Digital and Tesco Ireland found themselves as finalists in three categories; Best Use of Multichannel Social Media in Content Marketing, Most Innovative Content Distribution Strategy and Best Paid Advertising/Content Marketing Integration. It was this final category that saw Wolfgang Digital win its first Content Marketing Award.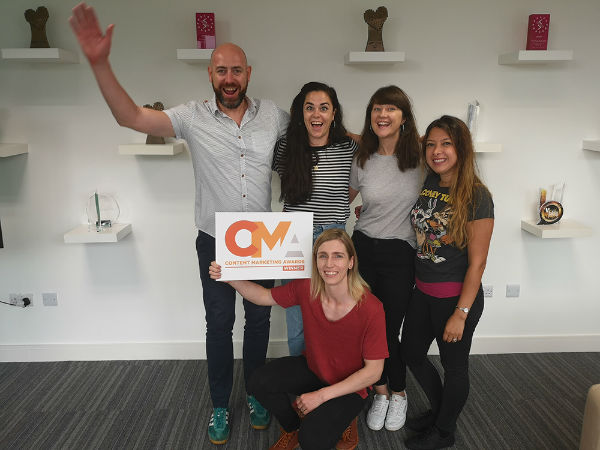 "This is our first year entering these awards so to come out with this win is really encouraging for our philosophy of content marketing," added Michaela. "As a performance-based agency, we're always focused on the KPI and we relish confronting the challenge that all content marketers face – demonstrating the returns of content marketing. The solution can only come from investing the hard yards in the strategy and constantly teasing out innovative ways to integrate all channels within that. This entry told the story of a personalised content journey which evolved across Pinterest, Instagram, Google and beyond and contributed to a record-breaking Christmas for Tesco Ireland."
Stephanie Stahl, general manager, Content Marketing Institute, stated she was "wowed by the quality of entries in this year's Content Marketing Awards. The level of innovation and creativity is truly inspiring. We're excited to recognize the achievements of all the winners and finalists for what they are doing to not only advance the practice of content marketing but to help their organizations and clients be successful".
This Wolfgang Digital/Tesco Ireland collaborative campaign is multi-award winning with 'integration' the crucial commonality between the awards. It helped Wolfgang pick up Best Large Integrated Search Agency at the European Search Awards and also saw the company win a Grand Prix Prize at this year's Search Engine Land 'Landy' Awards for Best Integration of Search into Cross-Channel Marketing.

Share This Article