By Alan Coleman on 15 Sep 2016
Channel-Specific Traffic Levels Uncovered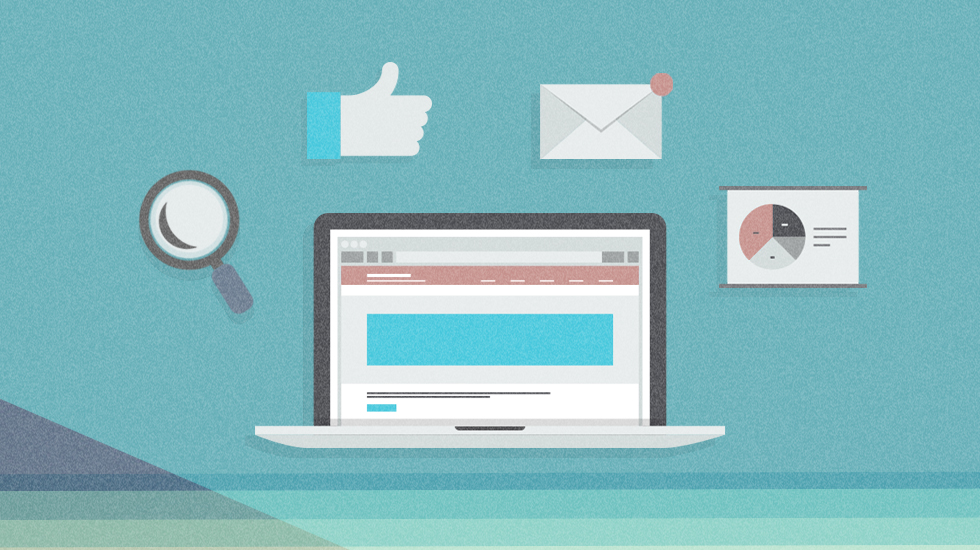 In this section we are going to answer the FAQ: "How much traffic should I be getting from Google, Facebook, Email etc?"

The answer? When you win on Google you win online.
According to the Wolfgang E-commerce Benchmarks 2016 report, more than two thirds of e-commerce website traffic comes from Google, with 43% coming from Google Organic and 26% coming from Google CPC.
You can't go to a search conference these days without hearing a digital media banshee decrying "The Death of SEO" from up on high. Our findings demonstrate this clearly isn't the case with almost half (43%) of traffic coming from Google Organic. This figure has actually increased from 40% in our previous KPI study.
Google AdWords accounts for one quarter of traffic (26%) and Direct is the third most popular traffic source, delivering 17% of traffic, whilst revenue figures by channel depict a similar correlation. This direct traffic is typically made up of repeat visitors returning to the website (including repeat customers) and traffic from above the line marketing activities such as TV advertising and 'dark traffic'.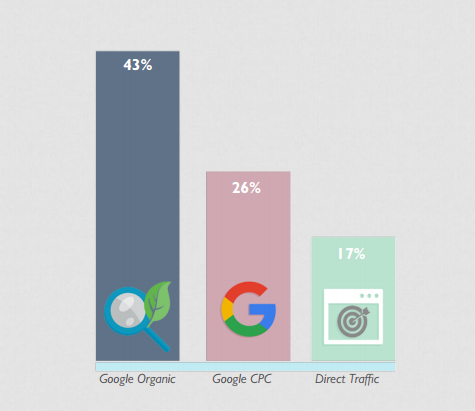 "It's not the notes you play, it's the notes you don't play that matter" - Miles Davis
A notable finding from this research is the channels not generating traffic. According to the IAB, 38% of European Digital AdSpend went on the display category in 2015 which includes VOD, Display and Social.
Display and Video don't register as a top 10 traffic source. By nature, they are more of a 'branding' channel than a 'direct response' one so their benefit might be seen in the high levels of direct traffic and the proportion of that Google Organic traffic that comes in as brand searches. However, marketers with a mandate for direct response should carefully analyse what proportion of their budget is going to these underperforming traffic sources.

Facebook was the only social network to register as a traffic source with 5% of traffic. This has quadrupled from 1.3% in our last study. We've seen anecdotal evidence of Facebook now being able to contribute very large volumes of highly targeted traffic for great value CPCs, but the study demonstrates an 'adoption lag' as the majority of websites are not realising this benefit yet.
You can read the full E-commerce Benchmarks 2016 study here. Or check out the easy to digest infographic here.

Moz / Inc / The Economist / RTE / The Irish Times / Newstalk Radio
Share This Article